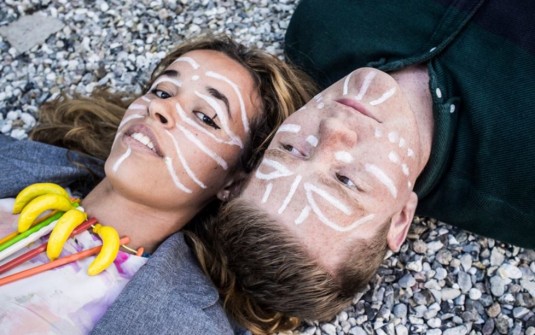 Together, Scandinavians Mads Oustrup & Alex Rita Bramsen are Okapii. Neither see much in the way of sun in their respective bases of Copenhagen and London but they've perspicaciously managed to create music reminiscent of sun rays of warmer climates.
Influenced by west African rhythms, soul and electronic music, Okapii's overall sound has a melodic electro pop feel that fans of Little Dragon and Quadron would be pleased to hear.
As part of the recent showcase at Roundhouse Rising, the pair debuted a collaborative set created during the CDR bootcamp to a receptive London audience. We have no doubt that this was just one of many Okapii gigs in London, Copenhagen or anywhere in need of some sunshine.