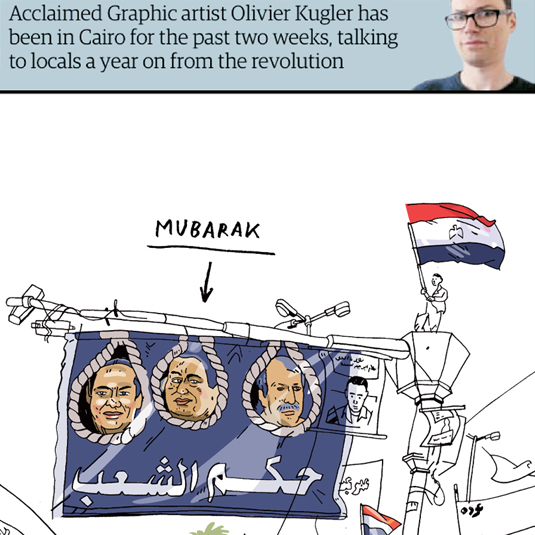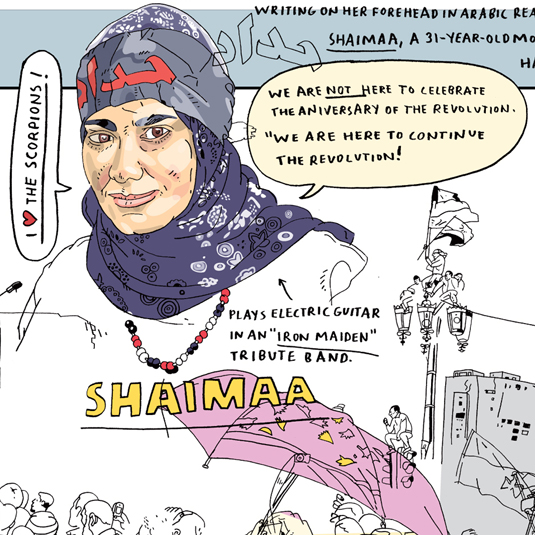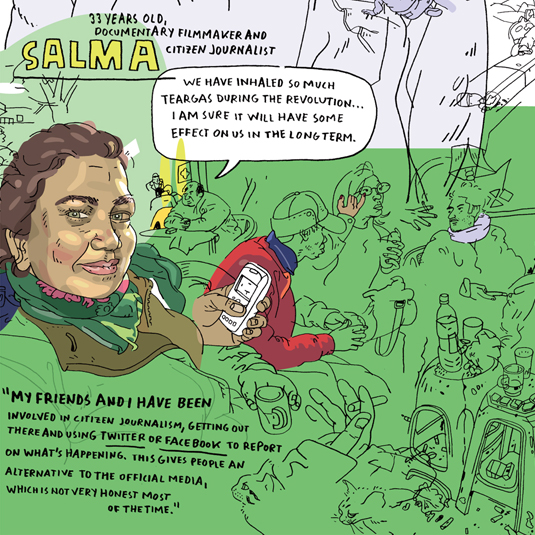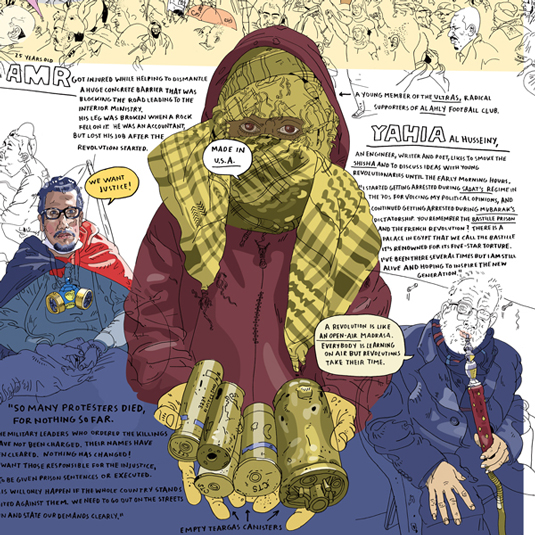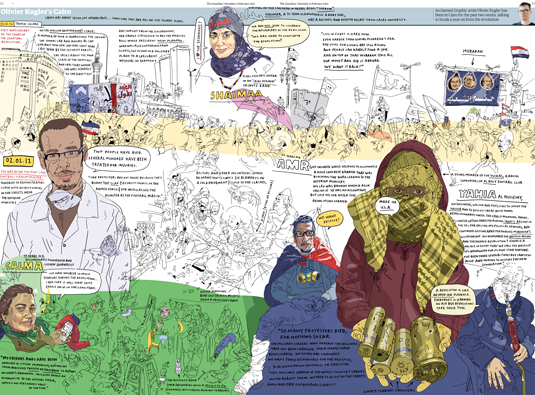 If you really want a job doing, you need to grab the bull by the horns, or in studio-mate Oli's case, jump on a plane to Egypt. Olivier Kugler's Cairo is a rich illustrative tapestry based on first hand experience, research and personal insight.
The prolific use of viewer generated content in news media has seen the idea of 'on the ground' reporting become a bit of a branded exercise in recent times. That is to say broadcasters either announce their exclusion from a situation or their direct access to unfettered information.
The Guardian picked up on this goldmine of alternative content to run a middle page spread worth every minute of time it takes to read and absorb. The content makes the broadsheet seem innovative and insightful, because, well, Olivier Kugler is innovative and insightful.
We managed to grab a few moments with Olivier to find out a bit more about the project.
What motivated you to go to Egypt?
My friend Andrew is a journalist. He's been living in Cairo for several years and his wife is Egyptian. I have known Andrew for the last seven years… he always told me that I should go to Egypt and to do drawings of the country and its people. So I finally went to Cairo.
I wanted to check it out as I am very much interested in creating a book about people I meet while traveling through Egypt. I thought for a start it would be a good thing to go there and witness the anniversary of the Egyptian Revolution on the 25th of January.
Did you have a clear idea of what you wanted to achieve?
My plan was to go over there for three weeks on a kind of a reconnaissance trip and to do a small series of drawings documenting what I had seen and experienced. The first half of my stay I spent walking around Downtown Cairo, the Tahrir Square area mainly.
I met lots of different people from different backgrounds. Muslim Brothers, salafists, doctors, lawyers, bloggers, street kids, torture victims, a guy who saw his friend got shot by the army etc.
I took tons of photos and recorded conversations. The second part of my time over there was spent in a cheap hotel room working on drawings of the people I met and the sceneries I witnessed.
What particular part of the experience resonated with you the most?
I met two young brothers. They are both doctors. Both of them were working in hospitals during the street battles. Whilst one of them was treating wounded protestors in a civilian hospital the other was looking after wounded police men in a police hospital.
When they finally got home after long days of work they sat on the couch together and compared the injuries both sides inflicted on each other.