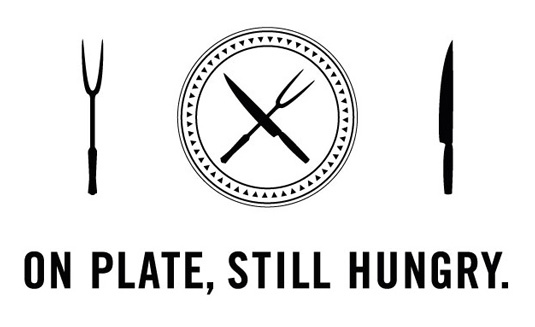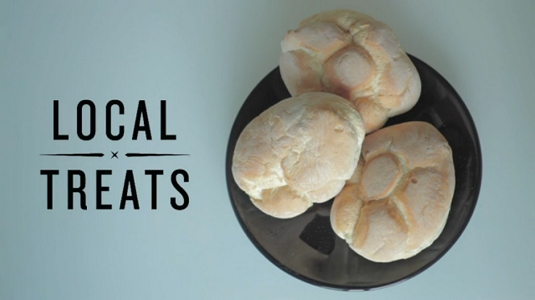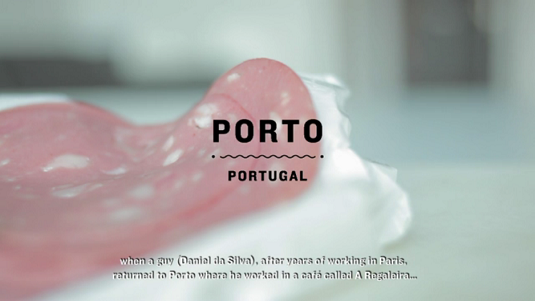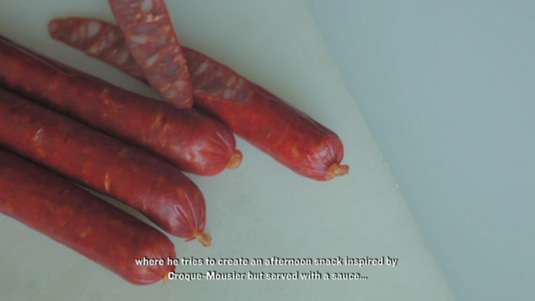 Mix in some tasty goodness, a few globe trotting folk, a healthy dash of culture and you have On Plate Still Hungry – a new food, drink, travel and culture magazine.
OPSH caters for creative people who love their food and who carry over their creative juices from the studio to the kitchen. Set up by Kat Popiel and Terence Teh the site features interviews, travel logs and cinematic recipes (peep the Portuguese sandwich above).
Terence tells us a little more…
Q) On Plate Still Hungry – great name, what's it all about?
Initially, it started as a play off of "on point" that then took a life of its own. To me it means always moving forward, always hungry – both literally, as in food really does take up the majority of my thinking time – alongside always wanted to push for more, personally and with the site. The site was always created with the idea to mirror a tangible print magazine meets daily food inspiration platform where we could create and support food stories in hopefully a way that wasn't available before and together with On Plate's co-founder Kat Popiel, creative director Max Spencer and digital developer Shaun Weaver, I hope we're getting there.
Q) Where did you see the correlation between creative culture / food and a space for OPSH?
To me it's all the same thing. Some of the most creative people I know and am inspired by (and don't know personally but know of) are chefs – one such example is Dante Gonzales aka Dante Fried Chicken whose currently in LA, who I've been working with and cooking with for over five years. He is a huge inspiration to On Plate, Still Hungry and what we do. There's a ton of other friends who do the same thing and we thought that it would be great to launch a platform where creative culture and culinary culture inhabited the same space. It's all about grafting hard on a DIY, independent level and bringing a wildly creative streak to what you do, whether you're a music producer or cook.
Q) Mainstream media has embraced 'foodism' whole heartedly, but on the 'worldwide family style food' tip, how important is it to you that cooking is accessible?
The worldwide style bit is a homage to family style eating / dinning, where everything is shared, everyone passes dishes around, everyone gathers for dinner and enjoys a bit of everything. It all comes together to create an insane plate of food… and hopefully online magazine. Add to that world travels and inspiring stories that the entire globe is creating and it's about not being in a bubble. And with food… it makes total sense to be inspired by worldwide cooks and worldwide cultures. The whole foodie thing and food trends thing I'm not massively into, only because by adding these tags to food, it creates a snobbish attitude and at the end of the day, it's just food that everyone consumes in their own way. Food needs to be accessible and saying that, one good thing about media and trends is that it demystifies certain foods from different ethnicities which means that more people might enjoy more food experiences.
Q) What's the vision for OPSH and what can we expect next?
We want to create the best alternative, inspiring, entertaining food, drink, travel and creative culture magazine we can and we want an audience of millions to share this with. With an insane collective of different food writers from around the world we want to be able to support them to do whatever it is they want to do. We have a great and growing team of writers and artists and guest columnists too and I'm looking forward to publishing more stories from them. Hopefully, that's what's next.
Q) We know you are law abiding citizen but through a cruel twist of fate you are on death row, what would be your last meal?
I would have to go with my favourite esoteric, Malaysian Chinese, slightly-trashy-comfort-food. Fried slices Spam and fried eggs on plain rice with a side of chili sambal ikan bilis, some steamed greens and a hot Schezuan dressing made soy sauce, chili oil, rice wine, sesame oil and loaded with dried Schezuan peppers. Game over.