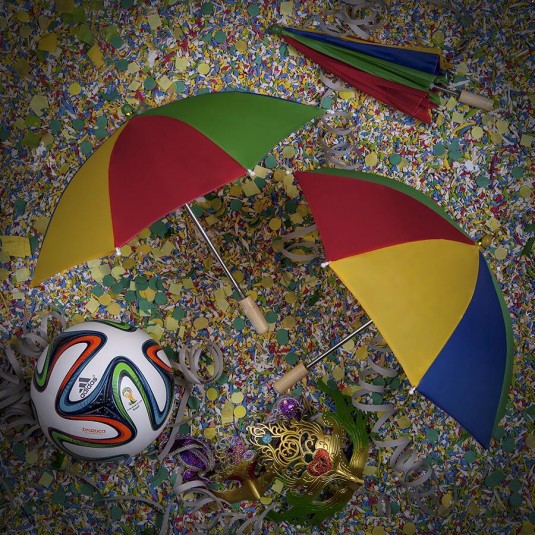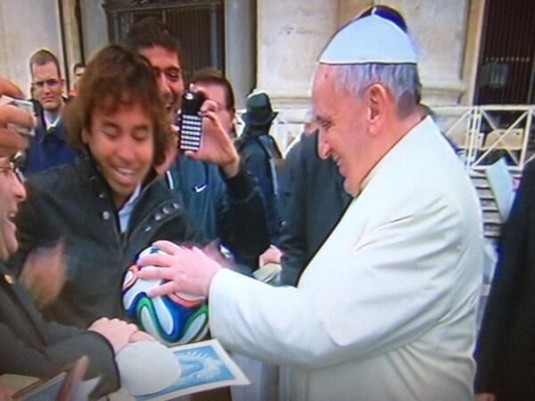 "Soccer is more than a sport for us, it's a national passion." — Brazilian President Luiz Inacio Lula da Silva
In 2007 Brazil were confirmed as hosts of the 2014 World Cup. The South American country were the only nation bidding to host the tournament. For Adidas – the official sporting sponsor for the world cup – their campaign ambitions haven't quite been smooth sailing.
Up until very recently, typing 'Adidas', 'Brazil' and 'World Cup' into a search engine browser of choice will have been met with a timeline chocked full of controversy, Brazilian backlashes and subsequent product recalls. As well as complaints of encouraging sex tourism.
With strap-lines like Lookin' to Score in Brazil you have to wonder if Adidas weren't literally asking for it — the controversy, not the subsequent sex claims — but with their latest campaign, the brand with the three stripes have seemingly found a way to quite literally let the football do the talking.
Adidas have made a new ball for Brazil. And not any old ball, it's called the Brazuca. We're talking six internal cameras, six-panelled tech-ball. A 'talking tech ball' that delivers first 'person' narrative comms in both the tv spot and @brazuca — the twitter stream that tracks the journey of the ball as it travels the globe, meeting the feet of Messr's Messi, Van Persie, Kaka et al.
One Handed Music's Paul White provides the bumping, skittish soundtrack. A campaign that actually bumps the negative press off of the headlines has to be a goal at the right end for Adidas Football.