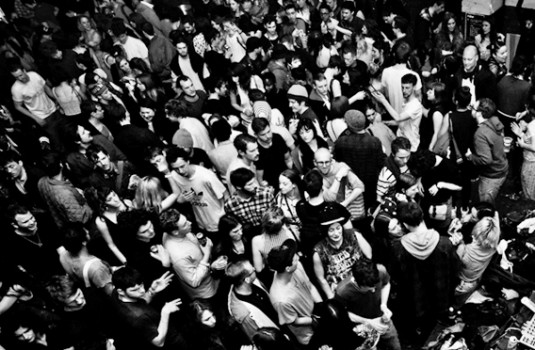 A strong community – in all senses of the word – is a powerful thing. In today's digital age it is also the first stepping stone into business for many creative and tech companies.
Join us for a panel discussion with NTS founder Femi Adeyemi and People of Print founder Marcroy Smith. Gain a unique insight into how they grew their creative communities – both on and offline – and what the idea of community means to them and their business models.
NTS
"NTS joins the dots between Rinse, Resonance and 6Music to provide a service that reflects the wide-ranging passions of its many, many presenters – and listeners. That's the crucial thing about NTS – it is not a niche station, it's a multi-niche station in that it gives voice to a dizzying array of passions and pressing issues" — DUMMY MAGAZINE
NTS is a family of like-minded, passionate individuals dedicated to supporting the growth of music by providing musicians and DJs with the facilities to nurture their talent, and a unique platform on which to showcase them.
Founded by Femi Adeyemi the idea was to create a local radio station for global audiences, bringing together a community of progressive, imaginative individuals and fervent music fans.
NTS Radio has fast established itself as an influential platform for new music and has built a respected roster of DJs and is one of the most listened to independent online radio stations in the world.
People of Print
People of Print was established by Marcroy Smith in 2008, originally developed as an online creative database with the sole purpose to inspire. Since then, People of Print has been pushed in many interesting and exciting directions, with a rapidly growing online & offline network of print professionals and creatives.
Recognising the nature of print as a core process in the creative industries, People of Print has become one of the world's largest online communities with a carefully selected directory of creatives working with the tangible medium of print.
People of Print is as a daily source of inspiration for creatives whereby we uncover and share the work of the world's most talented designers, illustrators, textile designers, surface printers, photographers, fashion designers, bookmakers, print studios, shops and exhibitions.
Clients include: V&A Museum, Design Museum, Levi's, Ministry of Sound, MasterCard, vInspired and various charities and Fairtrade companies.
::
THURSDAY 20 MARCH 2014 // 19:00-21:00 // £10 // BOOTSTRAP COMPANY, THE PRINT HOUSE, E8 3DL // BOOK TICKETS HERE