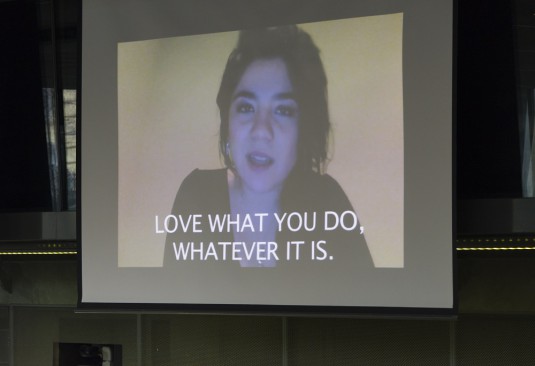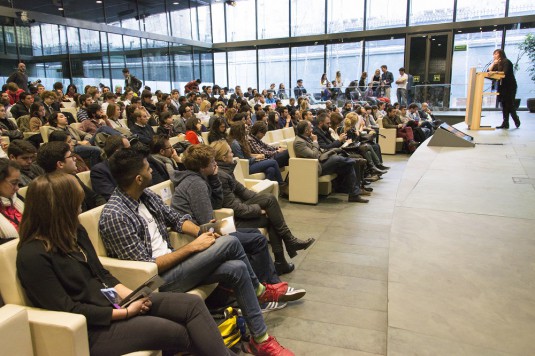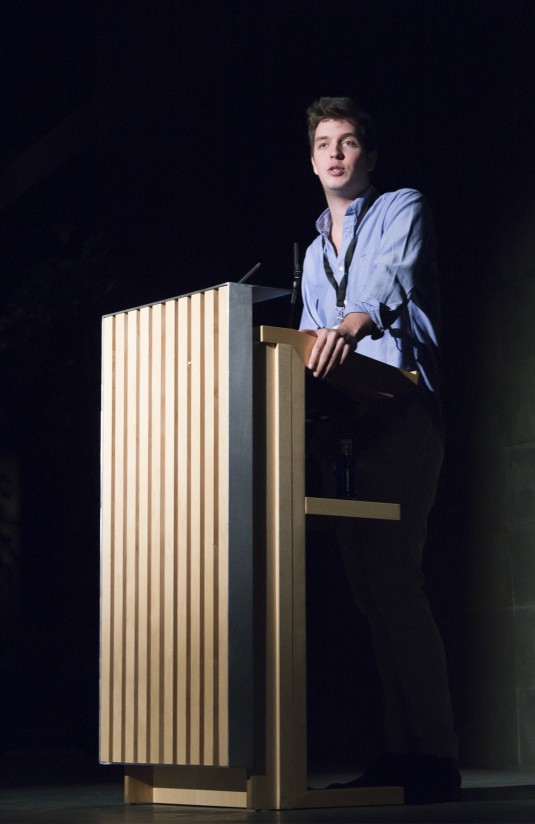 A meeting of young, innovative and socially motivated minds occurred in Madrid last week, at the launch of Pangea.
Pangea is a global online platform created by two young entrepreneurs Pablo González Ruiz de la Torre and Javier Alavés Sánchez. The ambitious start-up aims to connect and incubate the young talent of today to redefine the world for tomorrow, through multidisciplinary entrepreneurship.
Run by a team of 15 young individuals and students from all over the world, Pangea currently operates as a non-profit. In a short period they've successfully gained recognition and support from organisations such as Telefonica Open Future, Rafael Del Pino Foundation, Endesa, IE University and Microsoft.
The Pangea platform launch coincided with the start-ups launch of their youth focussed conference: The Starting Point.
I was fortunate enough to be one of the 200 selected attendees for Pangea – The Starting Point. The event was made up of young scientists, lawyers, artists, computer engineers and business people – which represented 65 different nationalities and all under 25.
My journey to The Starting Point began initially by being selected by O2 Telefonica's initiative 'O2 Think Big'. Who had previously supported some of my creative work such as 'See What I See', a photographic exhibition by Gambian teenagers and a cross-cultural exchange, which was the final stage in a much larger project, and funding 'Leathermarket' a short documentary film that aimed to connect the older and younger generations of a local community in Bermondsey.
Boldly pitched as 'The greatest display of young talent ever held in history', The Starting Point didn't disappoint. The event featured 15 influential speakers spanning technology, creative arts, charity, social entrepreneurship, writing, business and space travel. As well as a workshop programme for the attendees.
Some of the speakers included:
Jordan Casey – A 14 year old entrepreneur and games designer. Who also happens to be one of the youngest CEO's in the world. Jordan taught himself to code at a young age and then went on to launch Casey Games. He was incredibly humble and a shining example of someone who has created projects purely from passion and the will to learn.
Luis Iván Cuende – One of the most prolific hackers under 20 in Europe. Luis is advocating an alternative approach to education, after he dropped out at 17 to develop his own computer software.
Alec Urbach – Founded Worldwise Comics, producing educational comics on themes like bullying and the importance of clean water. Alec discussed the benefits of collaboration, empowering others and disruption through a multidisciplinary approach to your company. Alec stated that, 'you can't reinvent the wheel' implying that sometimes striving for innovation can in fact paralyse us, and that, 'fail, redesign, rebuild' is a more successful approach.
Akhil Aryan – CEO and entrepreneur. Akhil advocates questioning yourself by laying out your belief system and then analysing it in order to move forward and to reach your full potential.
Tomás Álvarez Belón – One of the 2004 Thailand tsunami survivors whose story the film 'The Impossible' is based on, he brought us all down to earth, bringing many to tears with his powerful story. Tomás strongly believes that people should be driven and inspired to 'bring out the best in yourselves and others', 'making people feel something – that is what is valuable'.
Elizabeth Torres – is the director of Red Door magazine and is a talented, prolific young writer to boot. Elizabeth's speech was moving and sincere, she believes that young people and children worldwide have something worthwhile to say and that the world should listen. Born in Columbia she was forced to leave after many forcefully disagreed with what she had to say.
Katia Gomez – Named by Newsweek as one of the "Top 25 Women Under 25 In The World to Watch" and founder of social enterprise Education2Envision. Katia believes there is a danger that 'those who become the holders of knowledge have the risk of becoming the hoarders of knowledge', and after 'bake sales weren't cutting it' for her, she actively went out and began to build a school from the ground up in Honduras, Central America.
Victoria Stoyanova – Victoria is passionate about community and culture, and runs the London chapter of CreativeMornings. Both Katia and Victoria stressed the importance of empathy and the lens through which you view the world, stating that you have the power to zoom in or out on an issue and to make change, you have to look at the world through the lens of other people.
"…you can't connect the dots looking forward; you can only connect them looking backwards. So you have to trust that the dots will somehow connect in your future." – Steve Jobs
The most important part of the Pangea conference, for me, were the other attendees, many of whom I am now able to call friends and future collaborators.
During the event we were constantly reminded that youth is an asset. And if you have an idea and feel the need to develop a project or business, you have to make the first step. There are no boundaries, only yourself and some half-baked excuses.
After the three day whirlwind of an event, the atmosphere of Pangea conference was something I wish I could bottle. There was a palpable energy and optimism. Everyone had tapped into it, and you could feel history being made. The young people in attendance, will not only go on to achieve great things, many of them already had achieved great things.
"Reality is just an opinion. Reality is mutable. Distort reality." — Akhil Aryan
Bring on Pangea 2016!