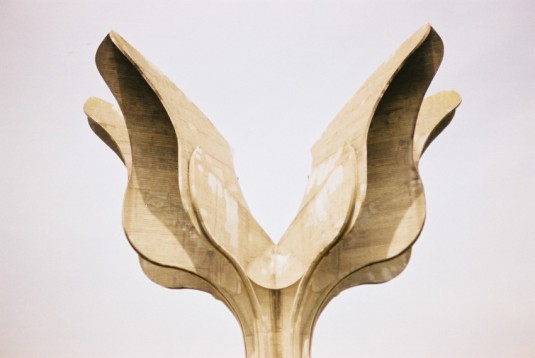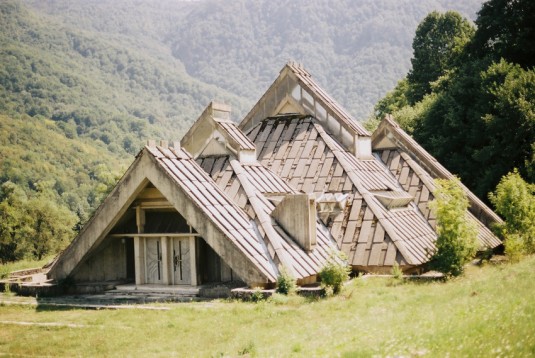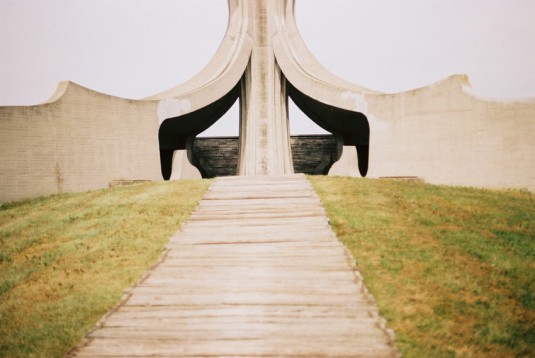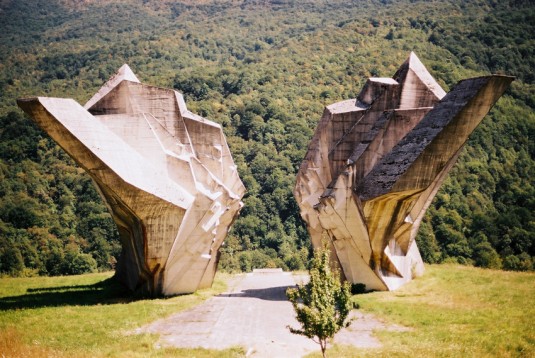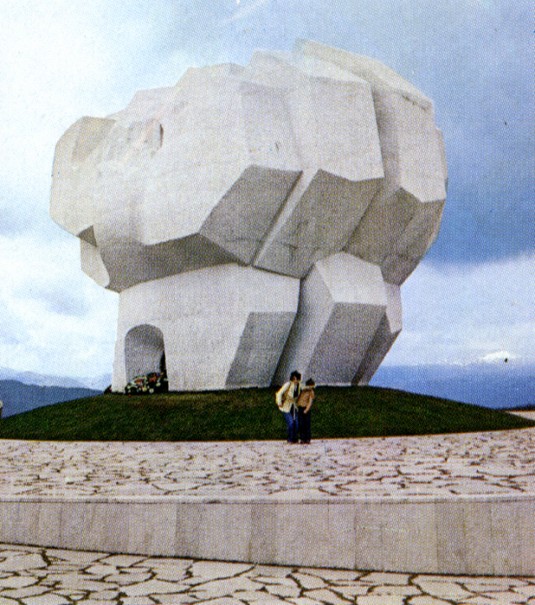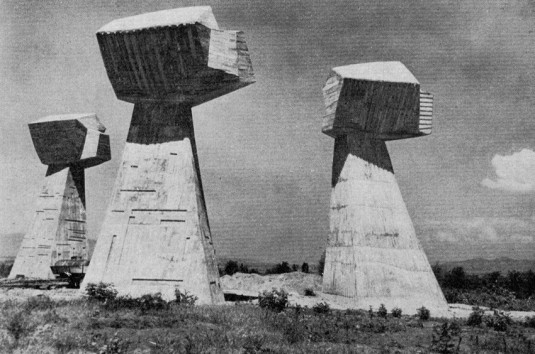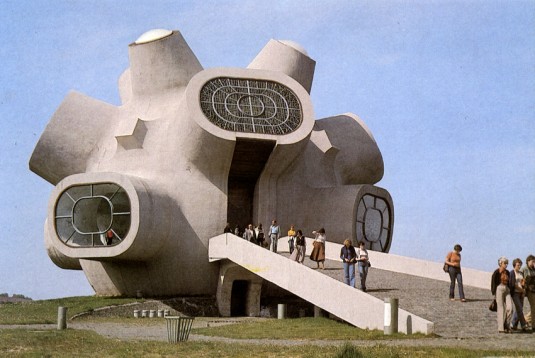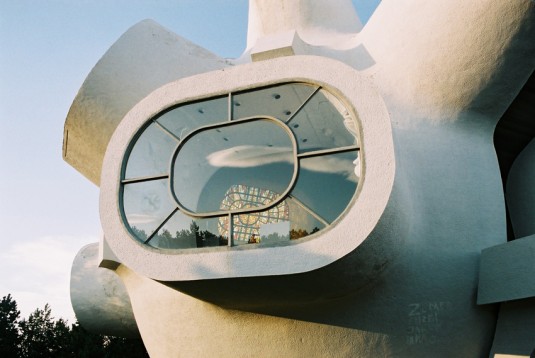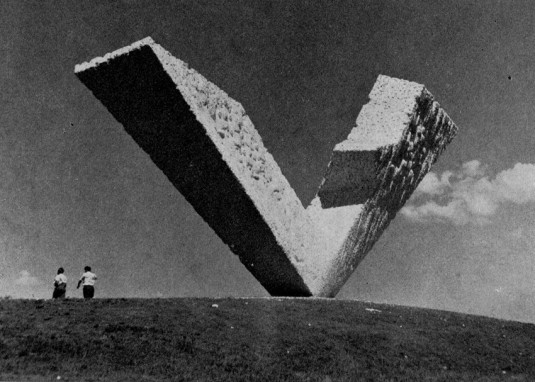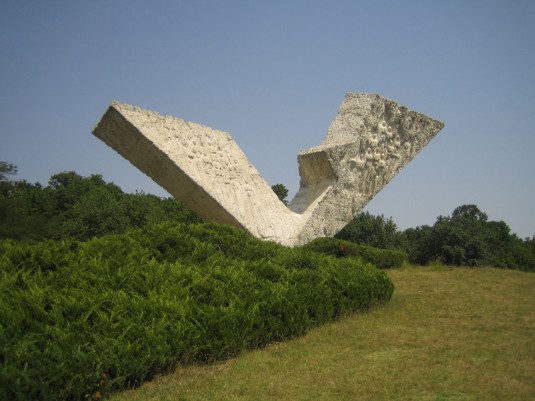 The term Monolith is a derivative of the word "megalith": the Ancient Greek "μέγας" (megas) meaning "great" and "λίθος" (lithos) meaning "stone."
Normally used for prehistory, "megalith" is also used to describe rock-cut architecture that remains attached to solid rock. As in a "monolithic church", or for exceptionally large stones such as obelisks, statues, monolithic columns, or these partisan memorials in former Yugoslavia.
In the forties and fifties, several thousands of monuments and memorials were constructed across the whole of Yugoslavia. The larger and most important memorial sites were built in the early sixties in the style of socialist realism.
The selection of images* date from the latter period, stemming from what has been cited as the most active periods of Yugoslav modern art. This collective period of construction followed the emancipation from the Soviet-Union and the development of Yugoslavia's own road to socialism along the line of "self-management".
Also described as socialist modernism or socialist aestheticism, these monolithic structures exude an almost overwhelming sense of power, permanence and purpose.
::
*images / references taken from the FZZ Fanzine website