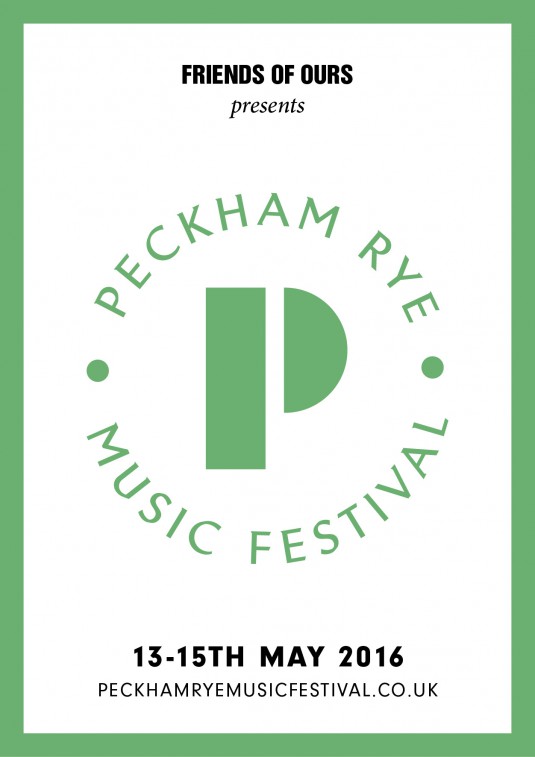 For many running their own business, there aren't enough hours in the day. This can become even more of a juggling act when you're holding down a full-time job and launching a full scale passion project.
BBC Radio producer by day and consummate music fan, well, all the time, Glenn Middleditch, a has been using his spare time to launch a new endeavour — the Peckham Rye Music Festival. An ambitious three-day event, the Peckham Rye Music Festival takes place in multiple venues across Peckham – the Bussey Building, Rye Wax and Canavan's, to name a few. The event has also managed to draw an impressive pool of artists, both locally and further afield, with the likes of Juan Atkins, Benji B, Al Dobson Jr, Throwing Shade, Pangaea in attendance.
We caught up with Glenn to find out more the venture, the music industry and the jewels of Peckham.
Q) What was the impetus behind setting up Peckham Rye Music Festival? And why Peckham?
Last year YAM Records, Rye Wax and Do!!You!!! got together and did a party in the back room of The NINES. There was a really special feeling because it got everyone together and it was that feeling of 'more than the sum of its parts' that led to the idea of doing something across all of our favourite venues. It's in Peckham because it's where I live and have put the Friends Of Ours party on for the last two years.
Q) What can we expect from the event?
As you can imagine we're really excited to have Juan Atkins over from Detroit. He's been an idol of mine for a very long time. I got to see Model 500 perform at Dimensions a couple of years back. Starlight is still one of my favourite tracks of all time.
Also really looking forward to the live set from Lawrence. This is an exclusive; he's not doing the live set anywhere else in London. It's going to be a mixture of his third and final album on Mule Musiq 'Yoyogi Park' and a handful of his classic tracks. On Sunday we're really looking forward to the First Word Soul & Hip-Hop Jam — we're very excited about the line-up those guys have managed to bring together.
Q) You're also a producer at the BBC. How has your past experience influenced / helped you in creating your event?
I've seen first-hand the amount of hard work that goes into doing something like this, we've built a really strong team and everyone contributes a certain area of expertise. At the BBC we're hard-wired on things like legacy and out-reach so we knew from day 1 that the educational side of things that we're doing on the Friday needed to be a really big part of it.
Q) What key learning do you think you've taken from the process [of creating an independent venture]?
To utilise everyone on the team's strengths. Don't waste energy learning how to do something that you're better off paying someone else to do (bookkeeping, VAT returns, etc).
Q) What excites you most about the music industry? And what do you think are the current opportunities?
The grass routes nature of our end of things really excites me. I like the fact that it's lots of interconnected small-scenes over the world. Having seen the major labels close up that stuff just totally bores the shit out of me. Opportunity wise I guess, do something distinctive, take a punt on the music you really love.
Q) What's your favourite spot in Peckham and why?
Too hard to pick one so I'll talk you through a perfect day in Peckham for me… Breakfast: 'Bacon Me Crazy' at Lerryn's which is a toasted bacon sandwich with the killer addition of some chill jam. Perusal through records at Do!!You!!! and YAM, finishing in Rye Wax so I can have a couple of Taco's from Taco Queen for lunch. Pizza and a pint at The Gowlett for dinner and for dancing I'm gonna say Canavan's as that's where we have our monthly Friends Of Ours party.
Q) What was the last book that you read?
'TRANS: A Memoir' by Juliet Jacques – thanks to Bob Bhamra (aka West Norwood Cassette Library) for the hook up there.
Q) What's on your current playlist?
Tenderlonious – 'Bounty'
Chaos In The CBD – 'Background Explorer'
Floating Points – 'Elena'
Ethyl & Flori – 'Lacewing'
Pangaea – 'Skips Desk'
Lawrence – 'YoYogi Park'
::
Let's Be Brief will hosting the 'Local Music Enterprise' panel – speakers TBA – on Friday 13th at 5pm as part of CDR's education day.
Peckham Rye Music Festival, 13 – 15 May // Multi-venues across Peckham // Visit site for more info // Tickets
Cover pic: Juan Atkins