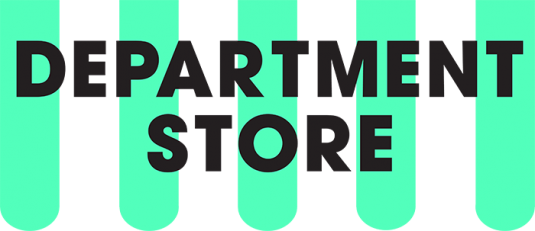 There is a prevailing stereotype of 'creative' people not being terribly proficient at business and being generally incompetent at anything that requires high levels of organisation. The old notion follows that this 'business' is best left to those who wear formal clothing (like, you know, suits and stuff) to work every day.
Thankfully, with the likes of the late Steve Jobs who championed the relevance of creative thinking in the modern business world, this is becoming more and more of an outdated concept.
The reality of today's freelance culture means that creative professionals have no choice but to get business savvy; whether concerning matters of marketing or filing taxes.
Designer Marcroy Smith is a great example that blows the cliché *ahem* out of the water. After several disenchanting experiences of working as a freelancer, Marcroy decided set up his own business People of Print in 2008. The online inspiration platform showcases all things print, and has grown organically to become one of the largest online creative communities that houses a rapidly expanding directory of print professionals.
Since launching, People of Print have collaborated with a range of commercial and not-for-profit clients such as the V&A Museum, Design Museum, Levi's, Ministry of Sound and MasterCard.
Marcroy's latest entrepreneurial endeavour is the Department Store: an online platform that offers designers the chance to trade independently, whilst operating within the marketing infrastructure of the Department Store.
We found out more about Macroy's new business initiative.
Q) Why did you launch the Department Store – what was the need for such a space?
Department Store was born because as a designer myself, I found it difficult to sell my work at an affordable price and for it to be profitable for me with commission rates that are upwards of 50% in most retail spaces. It generally makes people inflate the prices of their products beyond what is reasonable resulting in fewer sales. I would like for independent creatives to be able to sell their products at an affordable price and make some profit in the process.
Q) How will it work?
The USP of Department Store is that we offer a very affordable monthly license fee which will pay for the shop space and we will take a reasonable commission of 30% on sales. I expect this model to be appropriate for most designer, illustrators and crafty people who are looking to sell their products and get exposure via our website at the same time. The vendor is responsible for the delivery of their products to the customers, so we will hold no stock, we will deal with all of the PR and marketing so that the vendor is getting maximum exposure.
Q) How do people get involved? Is it open to everyone or is it a selection process?
There is a selection process. We will either be scouting out who we think would be suitable for the store alongside filtering through submissions.
Q) What do you hope to achieve with your retail model – what's your vision for Department Store?
The vision for the future of Department Store is to create a colossal market place of top quality products from across the globe, curated by our team. Almost like an online version of a standard department store on the high street.
::
Find out more about how People of Print grew their platform at the Building Creative Communities On & Offline talk, as part of the Let's Be Brief Pop-Up School, March 20 2014. 19:00–21:00