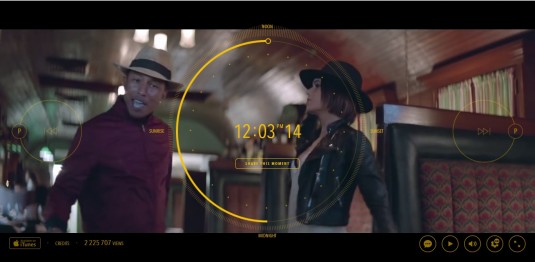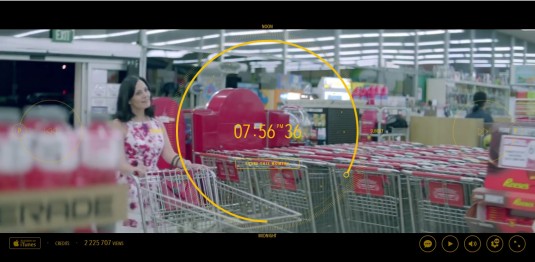 What could make you happier than a 24-hour music video featuring Pharrell dancing around Los Angeles? Um, nothing that's the point. Is it the sleek design, the catchy tune or Pharrell's effortlessly cool vibe that have us hooked? Whatever 'it' is, we're breaking out our best dance moves at the LBB HQ.
The interactive music video – which can be seen in its full glory on the 24 Hours of Happy micro website – includes cameos from a few of our favourite Americans such as Magic Johnson, Odd Future, Jamie Foxx, Jimmy Kimmel and Steve Carell. Williams has boiled down his recent success with tunes like 'Blurred Lines' and 'Get Lucky' to the fact that sometimes people just need a break. "Sometimes you just need a Hallmark card. Sometimes you need to shake your ass."
In an age where MTV no longer plays music, the interactive music video is here to stay; TRL was never our thing anyway. While Pharrell is our main man, we can't ignore Bombay Bicycle Club's recent video or Bob Dylan's classic Like a Rolling Stone re-imagined. With more exciting technology becoming available every day, the life of the interactive music video has just begun. It's a welcomed way to connect with our favourite bands' and artists' creativity rather than their tabloid personas. After all, I love Pharrell for his creative spirit not just his sick dance moves.
::
Directed by We Are From LA and produced by Iconoclast TV