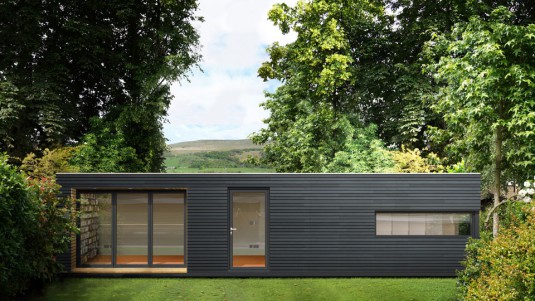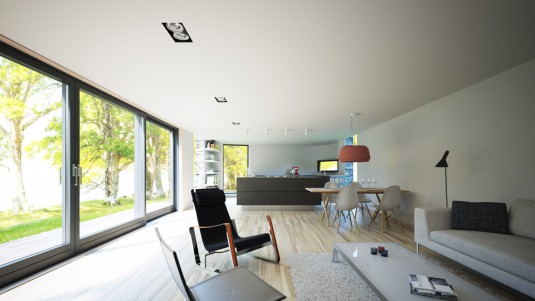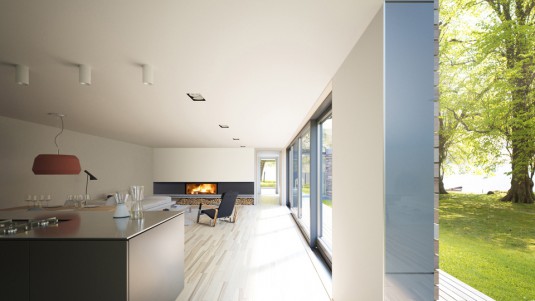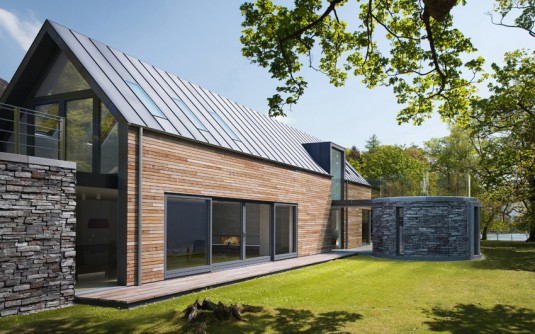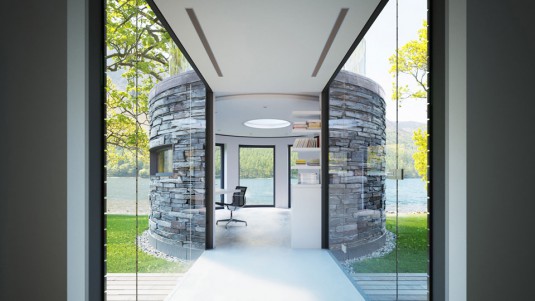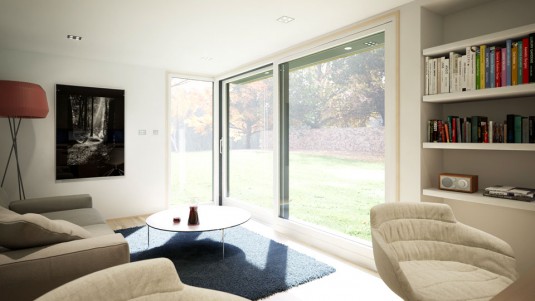 House prices, the economy and scaling environmental issues are impacting our relationship with space, both in terms of what we do with it and how we best utilise sometimes limited space — particularly in urban areas.
After recognising a niche in the growing marketing of garden studios, architect Ben Lord founded Pod Space: a company that produces eco-friendly pods. Since launching, the company has picked up a diverse range of clients and projects, from building a school to working with local authorities, Porsche and Channel 4.
We caught up with Ben to discover more about the space at the bottom of the garden.
Q) Tell us a bit about yourself…
I live in Yorkshire with my young family on the edge of the Pennine Hills. I spend as much time as possible outdoors walking and mountain biking and there are lots of opportunities for both around Yorkshire!
I've always had a strong interest in art and design but also in design engineering, so architecture was the perfect path for me to take.
Q) What is a Pod Space and what was the inspiration behind launching Pod Space
Pod Space was established in 2008 when the concept of contemporary garden rooms was just taking off. I wanted to design buildings that could be used as a separate extension to the house all year round. At that time there were a growing number of 'shed' like buildings but there was a gap for really well-designed buildings built to a very high standard.
I wanted Pod Spaces to provide a balance between contemporary design and use of natural materials that would fit seamlessly into their surrounding environment.
Q) Pod Spaces are derivative of the traditional garden shed. How did you discover the trend in garden studios and what did you feel you could bring to the market?
The original brief that I set myself was to provide an alternative to the 'shed-like' structures that were available at that time and so in the early days our designs focused on garden studios for home offices or hobby rooms etc.
Since then we've developed our designs and the majority of our work is now bespoke designs for our clients and a greater emphasis on public sector and commercial buildings.
Q) The design behind Pod Space structures are environmentally friendly. Why was it important to incorporate sustainability in the design and was it ever a challenge to do so?
Living and working in Yorkshire I'm surrounded by green open spaces and I've always had a strong interest in sustainable architecture. It's important to me that Pod Space buildings are not invasive of their natural environment and so it makes sense that they form part of the changing landscape without leaving a negative impact.
The materials we use are chosen with sensitivity to their aesthetics as well as environmental footprint and there have been many challenges in finding the correct balance between these two important elements.
Q) What sort of clients do you work with and have you made one for anyone / thing unusual?
We haven't had any specifically unusual requests but our client portfolio is very varied. Our garden building clients have included TV celebrities, well-known authors and journalists, CEO's of large international companies as well as individuals working alone on start-up companies.
In the public sector, we've worked on schools, one of which recently uncovered a turret for a Mot and Bailey Castle during the foundation's work which had previously been undiscovered. For our commercial clients, the specification can be a little more unusual and we once fitted an astroturf floor to a Pod interior for a recreation room at a large manufacturing facility. Every client brief is unique and so every Pod Space is uniquely designed and manufactured to order.
Q) What was your background before launching Pod Space?
I studied architecture and then went on to work in several large architectural practices working on many varied projects from multi-million-pound residences to a range of large mixed-use commercial projects.
Q) With the impact of the economy and high housing prices particularly in London, is there a trend of people adapting their space to utilise their space rather than upsizing?
That has certainly been the trend over recent years, particularly in London where space is at a premium. Often in London, our clients want to get the most from their outdoor space so adding a garden room is the perfect way to achieve this.
Q) Is there scope to develop your Pod Space for larger structures, such as housing to alternative shop units?
We've designed and installed Pod Space's for much larger buildings such as a recent three classroom school, retail units and a cinema. We've also worked on many residential spaces and the general Pod design lends itself well to upscaling for these types of building.
Q) What's inspiring you currently within architecture?
We're currently refreshing all of our existing designs and we'll be looking at using some different types of cladding and design ideas. I'm also really interested in the use of BREEAM principles and Passive Homes.
Q) What do you foresee as the current trends and culture that will impact our ideas of 'space'?
I think developments in building component technology will continue to enable designers to challenge our ideas of what can be achieved in construction but this will be with a much stronger emphasis on sustainability. Passive Haus principles are already influencing the design of many residential buildings and I can see this trend developing to larger commercial buildings also.
Q) What's next?
For Pod Space, the next steps are to work on our existing portfolio of designs and develop what we already have as well as introduce new ideas. We constantly have an eye on new developments in construction technologies and some of our construction techniques are changing to accommodate these advances. The year ahead is already busy as we work with our existing commercial clients to meet their building needs and have exciting meetings with new clients.