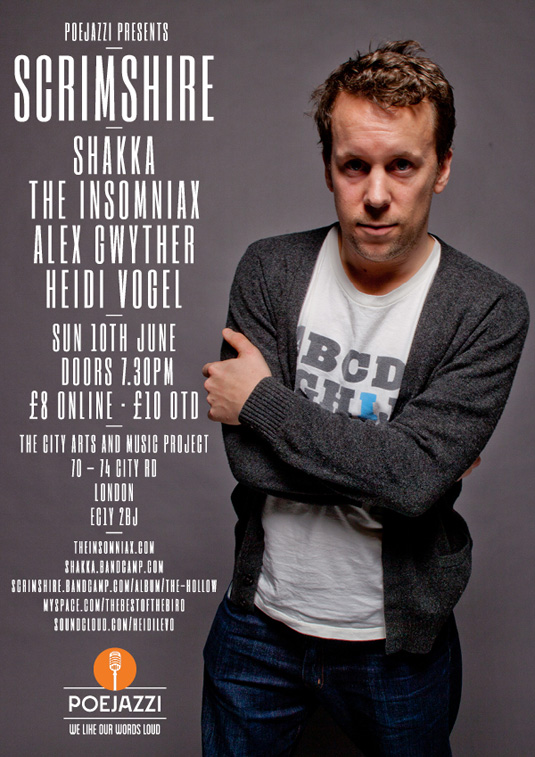 After five years as 'London's premier spoken word night' Poejazzi relaunches with a new website, a series of apps and exciting visual collaborations.
To celebrate, Poejazzi return to C.A.M.P with one of its finest lineups ever: WahWah45′s own Adam Scrimshire will be performing a full live band rendition of his critically acclaimed 2011 album 'The Hollow.' He is joined by Shakka and Cinematic Orchestra's Heidi Vogel. On the Spoken Word front, they bringing you the quick witted, sharp eyed and humorous Alex Gwyther, and the Poetic Soundsystem™ brilliance that is The Insomniax.
Poejazzi assure us that this is going to be memorable. You know what, we believe them.