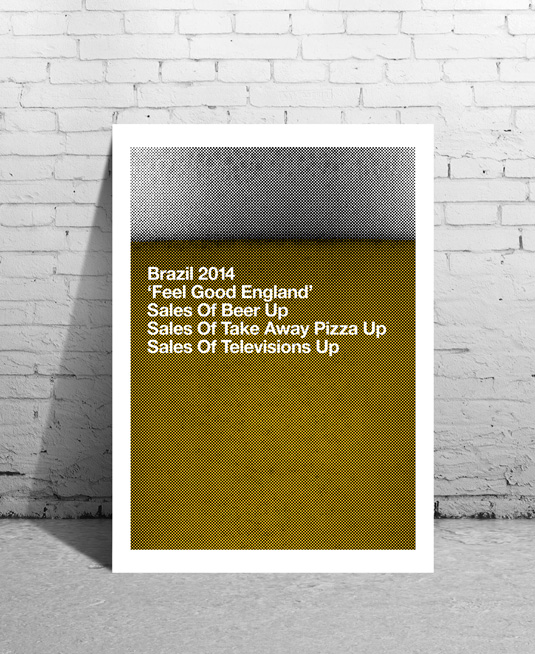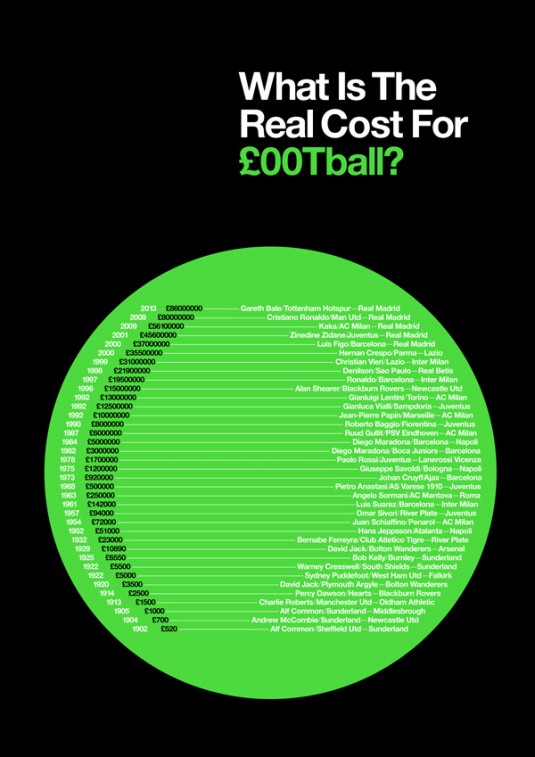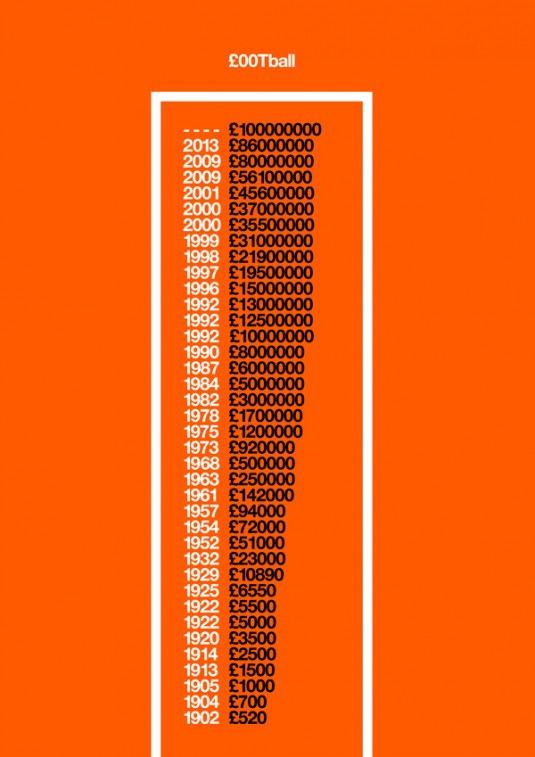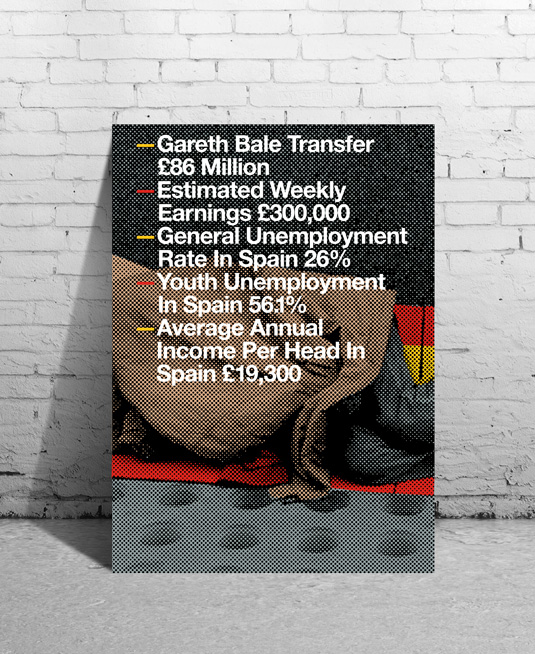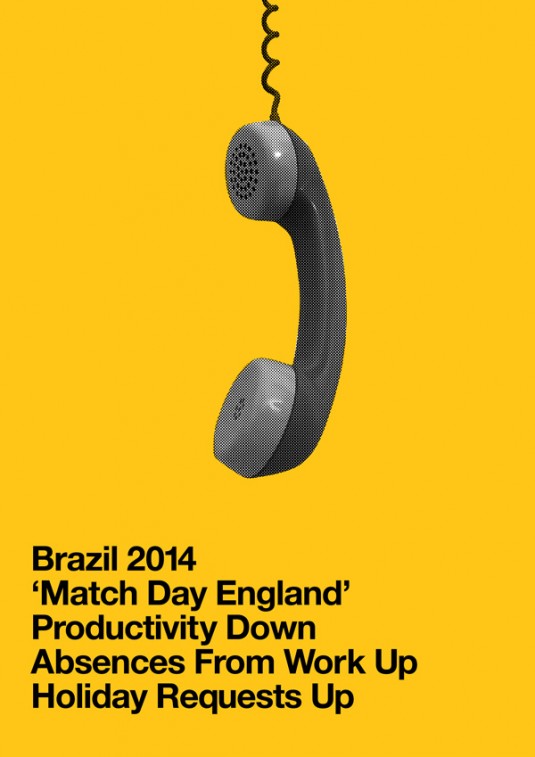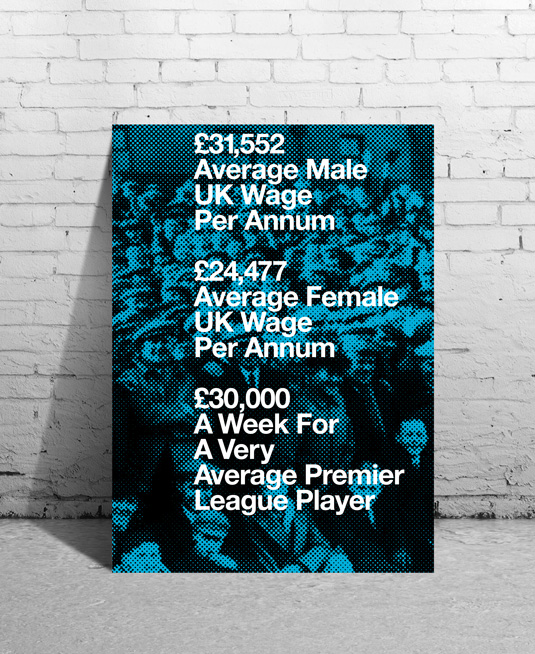 The summer of Gareth Bale from Tottenham to Real Madrid did little to legitamise the pledge of Uefa president Michel Platini to put the brakes on the world football's overheating finances.
Popular Peter Chadwick's cogent poster series analysing the current state of football as an economic force is timely. Projects such as these rarely (if ever) land on a designer's lap, so we couldn't resist probing Peter as to the origins of the project and its future ambitions. Thankfully, the Mr Chadwick duly obliged:
"The £00Tball posters project is both a social and factual comment on football and other sports further down the line.
The original idea came about when watching some of the coverage on Sky Sports news on deadline day of the transfer window this Summer. Specifically it was the Gareth Bale transfer that got me thinking about the vast amounts of money involved and the ever widening gap between football and the general public.
The subject matter gives me the opportunity to mix my design skills with football and sport and allows my brother Simon a similar experience.
We're building up a head of steam and will more than likely put together a Tumblr or a small site with possible poster sales in the future. I see this as an ongoing project that has a lot of longevity due to its factual nature.
The end goal* of this series could be an exhibition that will be supported by printed literature. I will be looking to print some of the posters up along the way"
::
*as far as we're aware, no pun was intended