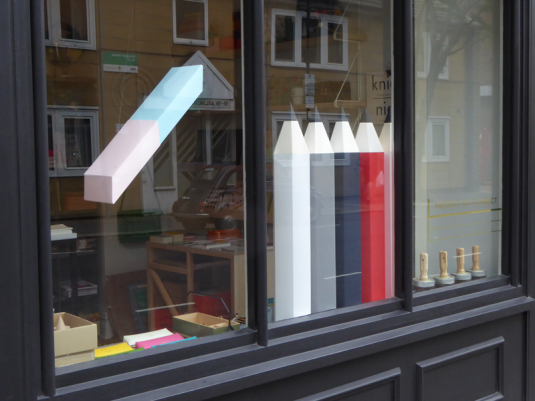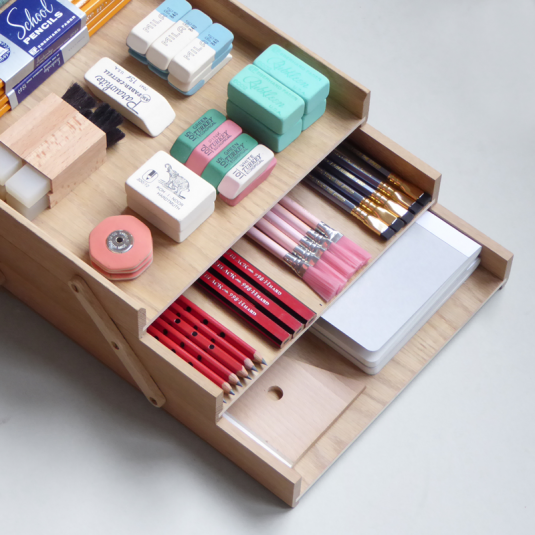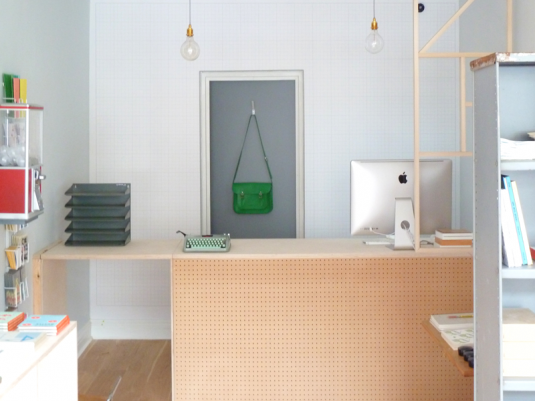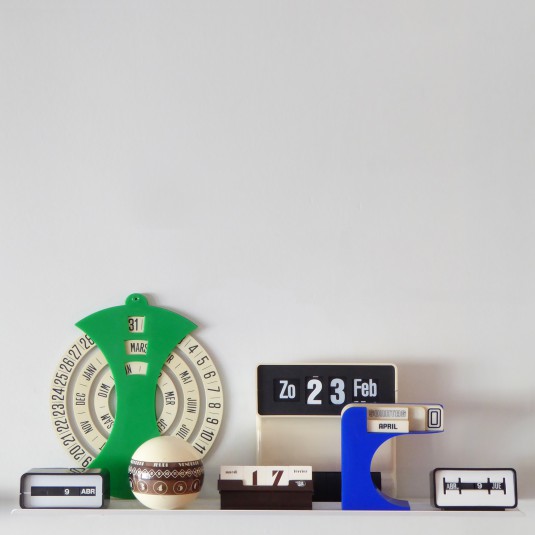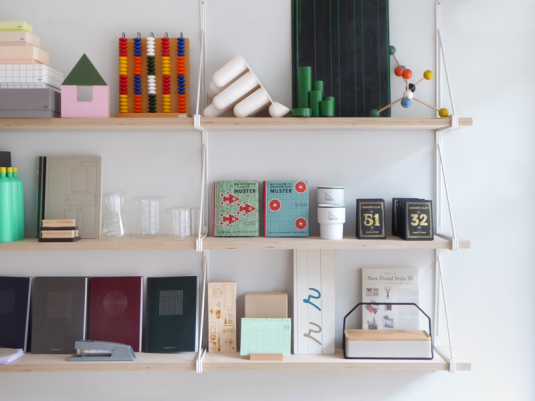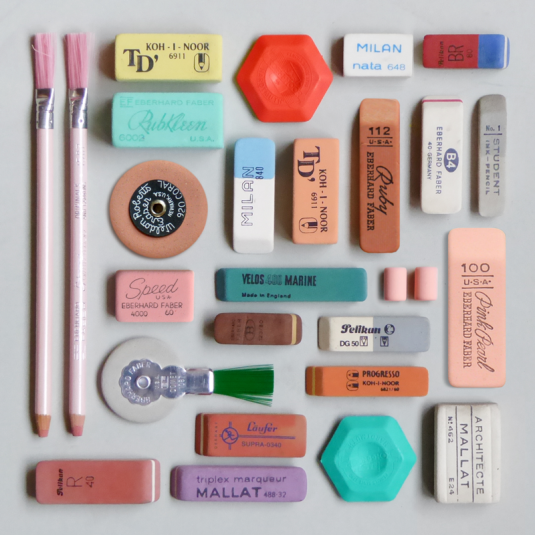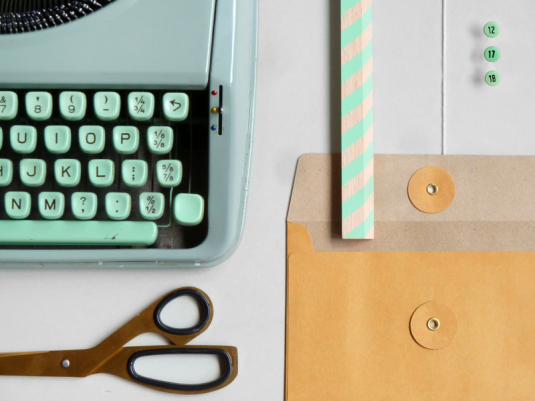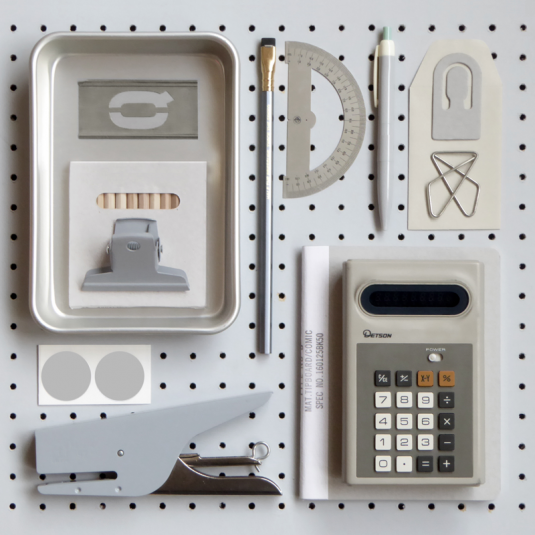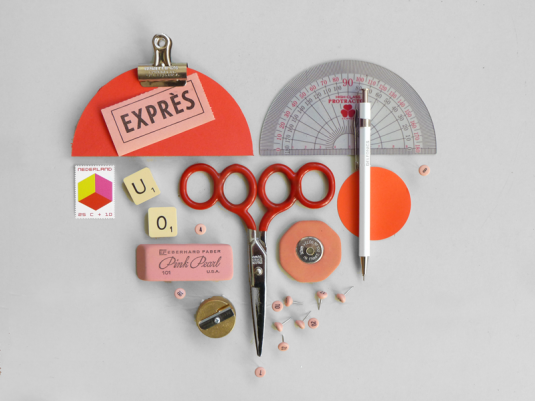 The Internet has been responsible – in the main – for democratising notions both of 'taste' and the edited media content we consume. 'Curation' is a term often heavily used, with an interesting outcome of this rejuvenated phenomena being the development of new business models.
Neal Whittington is a former graphic designer and now founder of a cult stationery store. Launched in 2008, Present & Correct has gained notoriety for its impeccable taste and curation of 'office sundries for the modern workspace'.
With a combined social media reach of 100k plus followers (twitter / Instagram and Facebook), Present & Correct has successfully used the medium to build both a loyal and highly engaged brand audience.
We asked Neal about his brand-building process, the challenges of the high street, and how he stays organised.
Q) Tell us a bit about Present & Correct…
P&C is a shop, online and real life, which revels in all things office, school, post office etc. It's old and new stationery from all over the world which we love. Nothing more, nothing less!
Q) How would you describe your brand in 5 words?
Anything that makes us happy.
Q) You were both graphic designers before starting P&C. What inspired the change of career and launching your own business?
A change is always good and I wanted to make and sell my own designs but also just showcase my collections. It really wasn't thought out a lot, not as much as it should have been! I think I just felt like it would be a nice thing to do. Basically trying to create a job out of something I adore.
Q) How do you think your past career has helped your present?
Working as a graphic designer for a branding company was great for honing an aesthetic, or seeing how to focus and know what you are and being it.
Q) What spurred the interest and later obsession with stationery?
I don't think I can attribute it to anything, in particular, it was just always there! As a child I bought stationery, always have. I guess if someone grows up wanting to be a designer, or liking crafts and art then stationary feels like an extension of that.
I was a big fan of Hartbeat (the kids' art show) and Margot off Hartbeat always had excellent taste in stationery.
Q) Perfectionism in creativity – a limiting force or necessary evil?
A bit of both I think. If you work alone it can be more limiting, always ask other people for their thoughts. Someone whose judgement you trust! The internet can also compound these feelings so seek real-life advice and don't overdo it on the design blogs!!
Q) You built up a great fan base through social media with great images and a witty Twitter feed. How important has social media been in helping you build the brand? And what tips would you give for brand building via the medium?
I love social media, it's invaluable for small businesses but I totally get that it's not for everyone. Some days it just doesn't come and if one of them doesn't work for you then don't force it. It will show. For me it's been brilliant because I don't have the budget for PR, and I know it's not the same but it is a good second best to get your stuff out there to a specific audience. It is fast-moving and things are forgotten quickly, so don't be afraid to repeat yourself.
It's very important to be true to what you are, it's ok to have personality but on the other hand, know when to draw the line. Don't moan, don't retweet compliments endlessly, respond to people always, share stuff you love and don't always share your feelings. People already follow you, they know you are there, you don't need to over-promote.
Q) Every other week there is a news report on the 'death of the high street'. Why was it important to you to launch a 'bricks & mortar' shop?
It was an accident really. I wanted a shop but felt it couldn't happen because of crazy rents (mine has just gone up 35%!!) but this space came upon a back street. It's not the busiest but it works for us and I think because of the online presence that helps.
I really feel like London is a bit stagnant with shops. So many brilliant restaurants and cafes are opening every week but not many small interesting shops. I think for our kind of product its lovely for people to see it in real life, and also not have to wait to get it.
Q) What helps you to stay organised?
The admin part of our website! And Annabel, my helper at work. She's brilliant. Physically I'm not especially organised, mentally I am. I'm not sure if that surmounts to the same thing.
Q) Since setting up, what's been your highlight so far?
Getting a shop, making my own products is always exciting. I had a visit from a seriously famous singer, a true hero. Also, our customers are amazing!! So encouraging and kind and into what we're into which is one of the most rewarding things.
Q) And what's been your biggest challenge?
Rent & general outgoings. Limited space is feeling like more of a challenge as is general admin which takes up so much time. I suffer badly from wanting to do everything now, so obtaining some level of patience is a big challenge!
Q) For those looking to take the plunge from full-time employment to self-employment whether through freelancing or setting up a business, what advice would give them in order to best equip themselves?
Get an accountant and get everything in order before you start. Save! There will be times when it is quiet so have some back up so you don't spend that downtime freaking out and then you can make it more productive. Never burn bridges either. Get a website set up from the very start, people expect it. And update it often, whether that be new work, new products, a blog etc. It's always nice for visitors to have something fresh to see, it makes you and the company more dynamic.
Look at what other people are doing but not too much, don't try to be someone or something else. Also, consider other ways of making money which isn't necessarily directly what you do. Perhaps you could make products, prints etc. So many designers and illustrators also sell through their sites now. Learn how to use the internet well, look at how other people work on social media and decide from the start what you don't want to be. Once you know your tone it's really easy from then on.
Q) What's next for P&C?
There are a lot of things I'd like to do, I can't do them all now sadly! In the near future, there will be some more products from us, and of course vintage finds. I'd dearly like to find a bigger space and have a lot of ideas for that. Generally, though it's fun now so if we can keep doing the same, and people like it, then that would be absolutely perfect! I always feel very grateful.