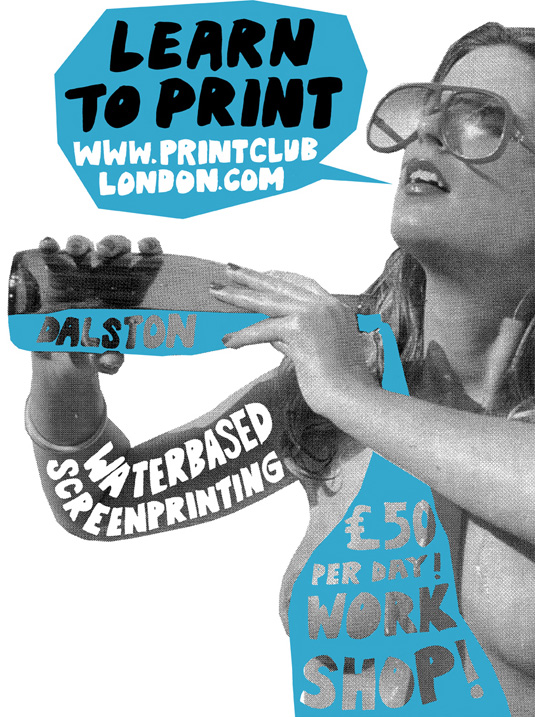 Sometimes a lack of experience can leave one unsure as to whether to take that all important first step. Print Club London realise this, and have found their own solution to one of life's perennial problems, so whether you have little or no previous screen printing experience of screen printing PCLs short workshops are enough to get you started.
During the workshop you'll learn how to screenprint your own design and go through the whole process from digital image to pulling the squeegee. The endless pools of knowledge that are PCL technicians will talk you through the history of screenprinting, showing you a variety of techniques with examples found around the Print Club studio.
Discover how to artwork in Photoshop and get your design ready to put onto your screen, have a go at coating a screen with photo emulsion, expose the design using Big Bertha (the professional exposure unit), learn about different inks, squeegees and print a small run using a vacuum table.
What you don't learn on your first foray into screen print design, you'll no doubt learn during the countless hours you'll be likely to spend there in the future. Your image artwork must be A4 black and white, please bring it along on a USB saved as a .jpeg / .pdf / .psd file format.
Sessions are a relative bargain of £50 a pop. Sound good? Well sign up now to get your hands dirty this Thursday, Saturday or Sunday and every week thereafter.
::
Print Club | Unit 3 | 10 – 28 Millers Ave | Dalston | E8 2DS