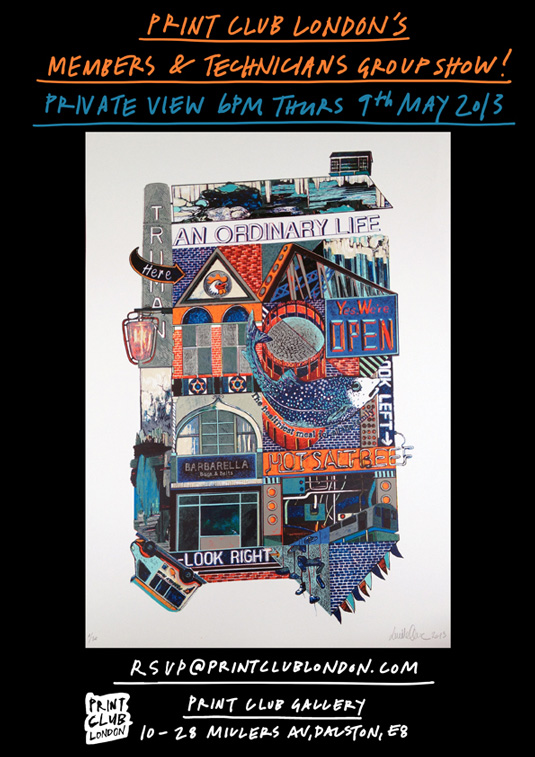 Printmaking facilities are a funny thing. If you're part of an educational institution that provides these facilities, they can seem like a take-it-or-leave-it affair. When you enter the big bad creative world of work or self employment, such facilities become a premium-price-point obsession.
Established in 2007 and open 24 hours a day, 365 days a year, Print Club London represent an affordable oasis of hand craft print finishing, providing workshops for beginners and corporate entities alike.
Our man on the ground Ben Rider tipped us off to an event not to be missed. On the 9th of May from 6pm, Print Club London will be opening its inky doors for a two week exhibition showcasing its founding Printers and selected members. All new, Limited edition screen prints will be available to buy from £30-£300.
Join them at Print Club Gallery, which is literally two steps from Print Club Studio, to celebrate the print work created in a humble back ally of Dalston.
Watch this space for a special feature or two.
::
Print Club Gallery | 10-28 Millers Ave | London | E8 2DS