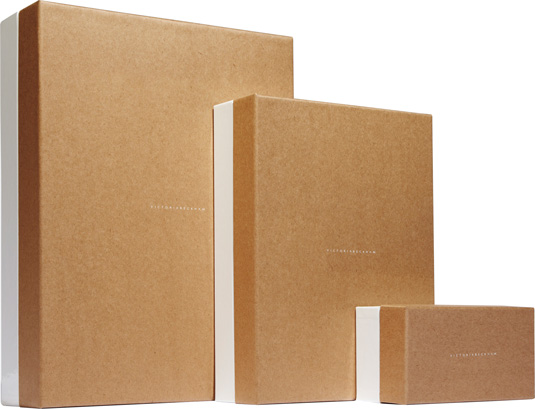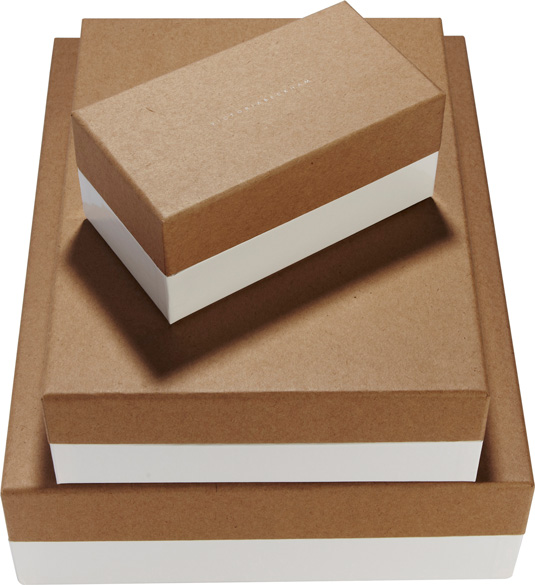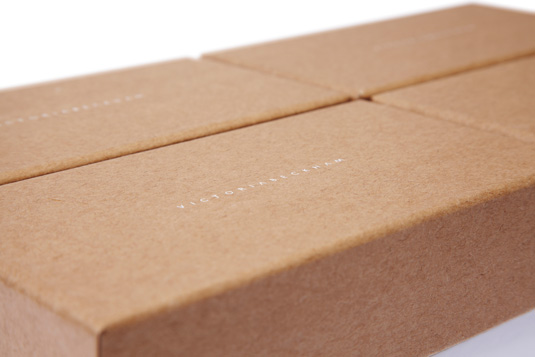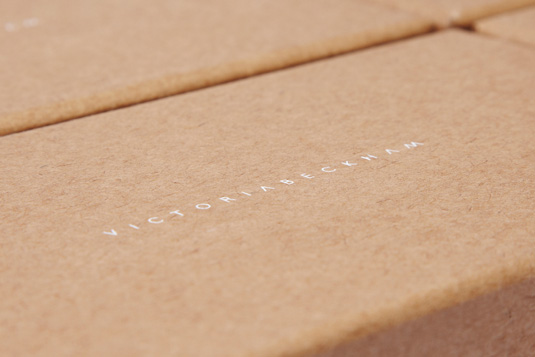 What comes to mind when you think of Victoria Caroline Beckham? Spice Girl? Wife of David Beckham? Businesswoman? Narcissist? Fashion designer?
While there is merit in each of these descriptions, Beckham is perhaps least known for the last; but there are ways of changing that.
For a woman who understands the importance of packaging, how about a three-piece box with flush lid & base with shoulder, 120gsm white stock & gloss laminate for the base and 160gsm recycled kraft paper for the lid. If you're feeling particularly opulent you can top the lid off with gloss white foil.
All designed by Johnny Lu (whose clients include Peter Pilott, Sam Taylor-Johnson and Louis Vuitton) and produced by Progress Packing. That should do it.