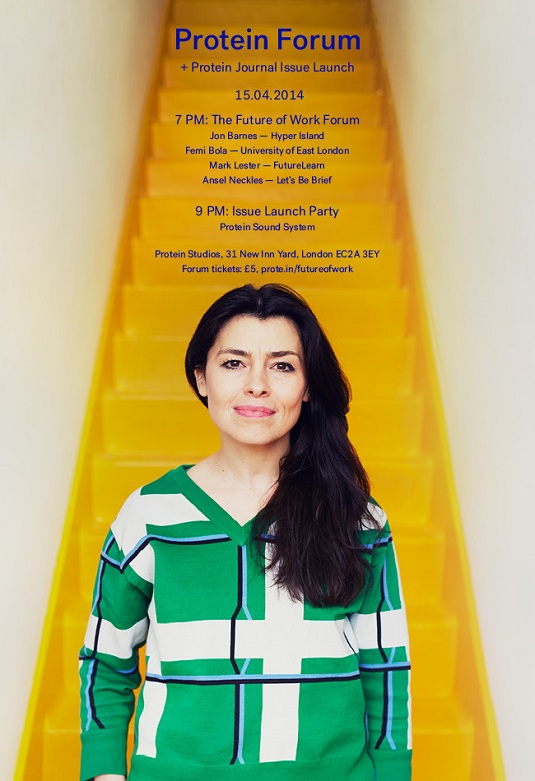 The world of 21st-century work is an uncertain terrain. Blue-chip companies, SME's to educational institutions are shifting both their perspective as well as offerings in an attempt to remain relevant in their respective marketplaces and equip employees.
So with the demise of many traditional blue / white-collar job roles due to the rise of technology, what does the new workforce look like?
LBB co-founder Ansel Neckles will be joining a panel of speakers at Protein Forum on Tuesday 15 April to discuss the Future of Work. The forum will explore how people are educating and preparing themselves for a more competitive, diverse workplace.
Panellists include: Jonathan Barnes of Hyper Island, Femi Bola, Director of Employability and Student Enterprise at the University of East London, Mark Lester, of FutureLearn, and our very own Ansel.
The forum will be followed by an after-party for the launch of the new Protein Journal.
::
Protein — Future of Work // 15.04.14 // 31 New Inn Yard, London, EC2A 3NN // Book your tickets here