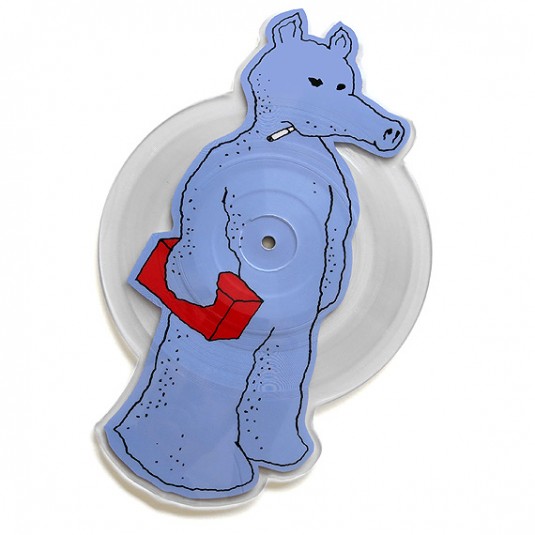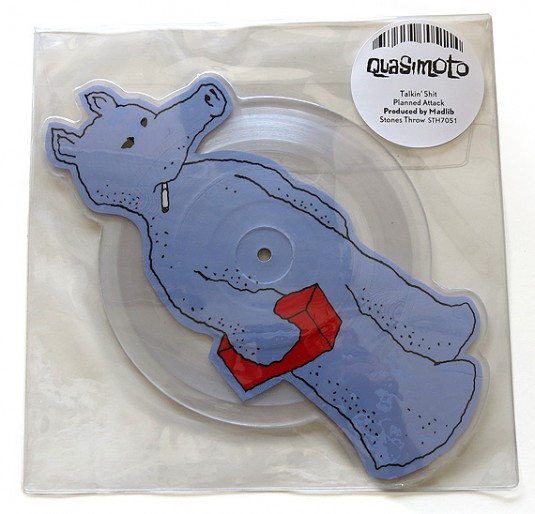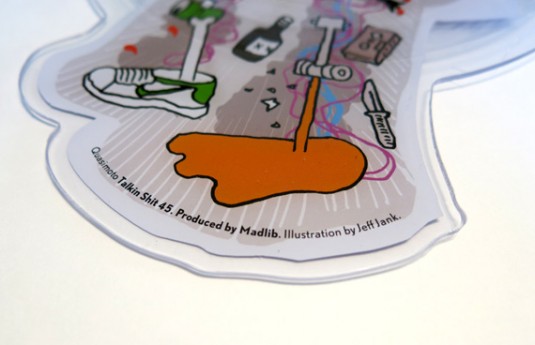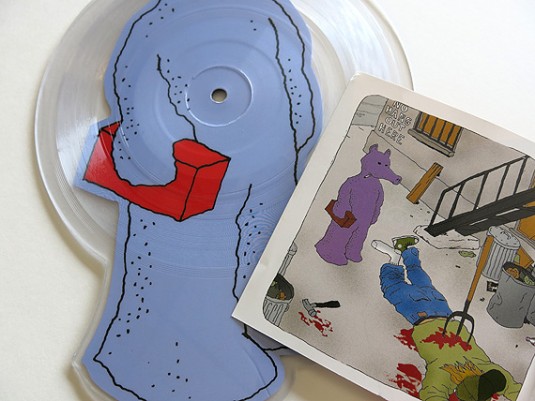 Innovative, creative artwork and record pressing for the second press of Quasimoto & Madlib's "Talkin Shit 45", exhibiting the latest shade of Quasimoto's full-body mood ring – more commonly known as the Grimace Edition.
This custom-shaped vinyl comes from the same out-of-the-way record pressing plant in Lost Gates, California that worked on Yessir Whatever and the first edition of "Talkin Shit" in yellow. The company isn't in the phone book, they aren't on the web. But we agree with the Stones Throw crew when they that these guys do good work.
On the flip side of the record we see the X-ray image of Quasimoto's insides. Such beautiful attention to detail will be sure to have a similar effect on vinyl junkies that the iconic Bizarre Ride II the Pharcyde album artwork and double vinyl pack had on many in mid-nineties.
Beats by Madlib. Design by Jeff Jank. And a shared fascination with beat heads / illustrator types everywhere.