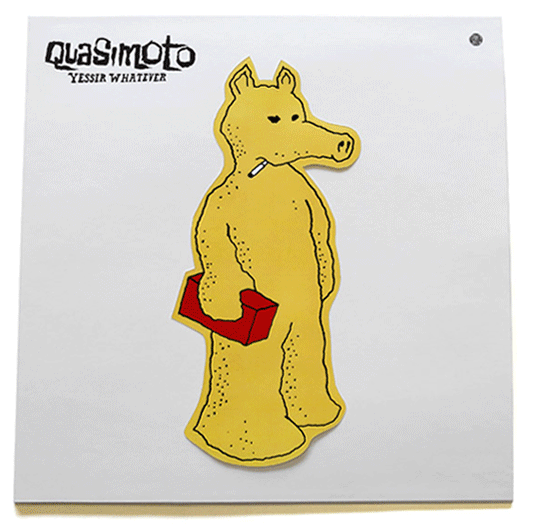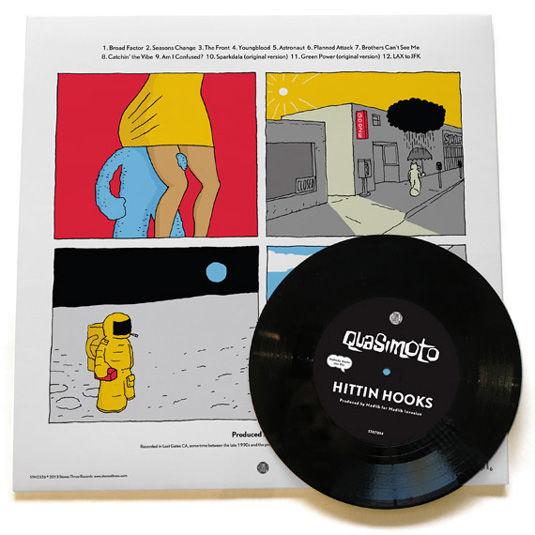 Madlib is a genius; that much is fact. Which makes Quaimoto the offspring of genius. And doesn't he look good for it.
As a fan of both Madlib the artist and Quas the alter ego, there are things I wasn't aware of in regard to the yellow guy's character development. Like the fact that this mischievous pseudonym first came to life on Madlib's personal beat tapes during the producer's early years in Oxnard CA. Or the fact Quasimoto was originally just private music not meant for release – just music made for Madlib himself and a small circle of local smokers and their car stereos. All of which seems kind of crazy given Lord Quas' notoriety.
Yessir Whatever collects 12-tracks made by Madlib and Quasimoto over a roughly 12-year period. A few were released on rare and out-of-print vinyl, while a few others are previously unreleased.
Now mixed and mastered for the first time (by Dave Cooley), the LP & CD comes with a peel-off cover sticker art by Jeff Jank that reveals Quasimoto's guts, with a bonus 7-inch single for lovers of the long player. Yessir… whatever.
::
Release date: June 18, 2013. Pre-order and digital available now, exclusively at Stones Throw.