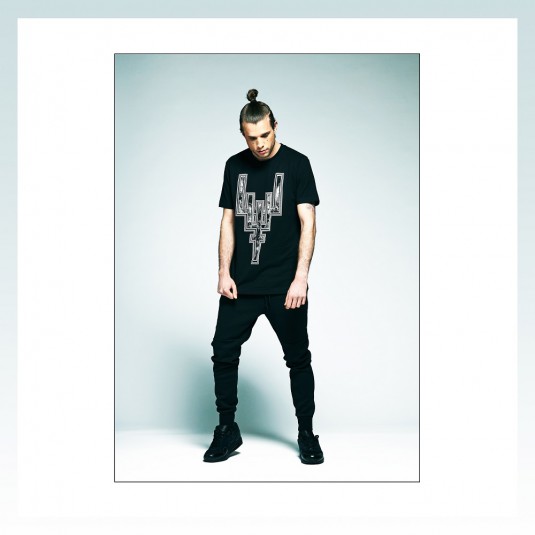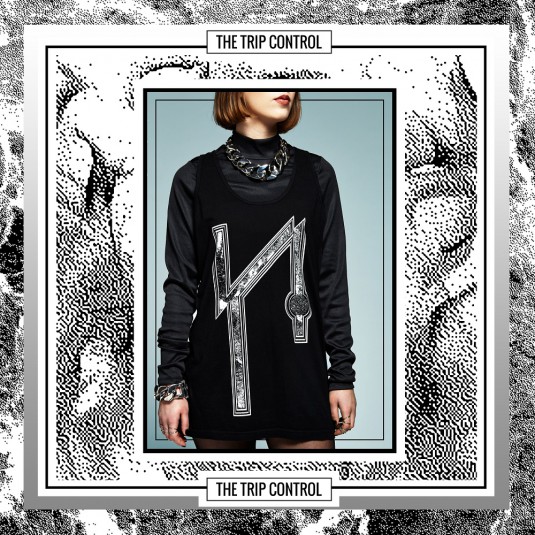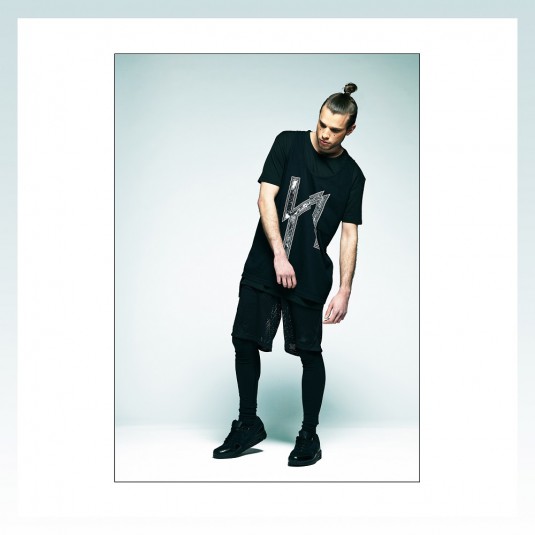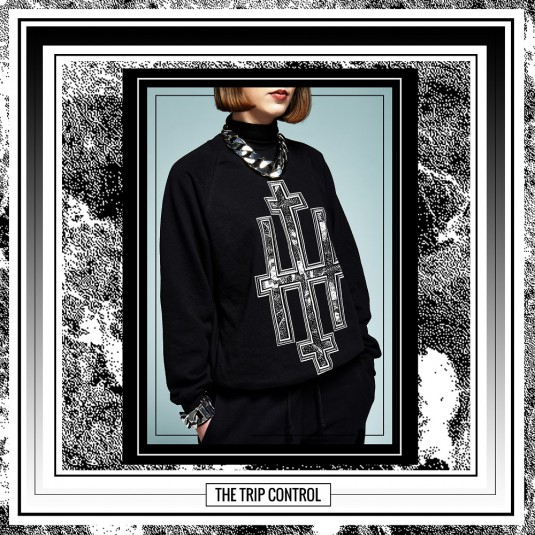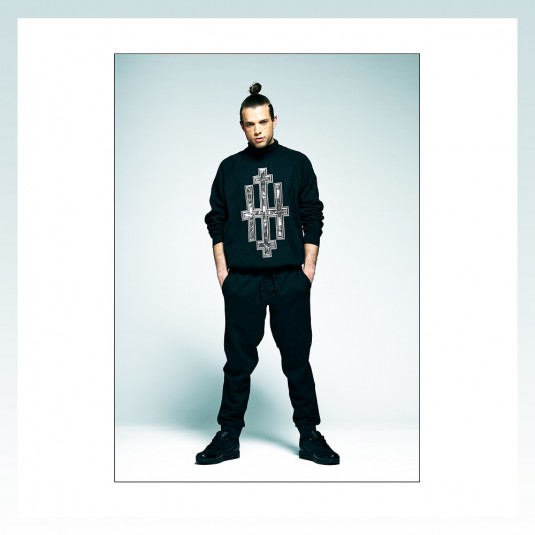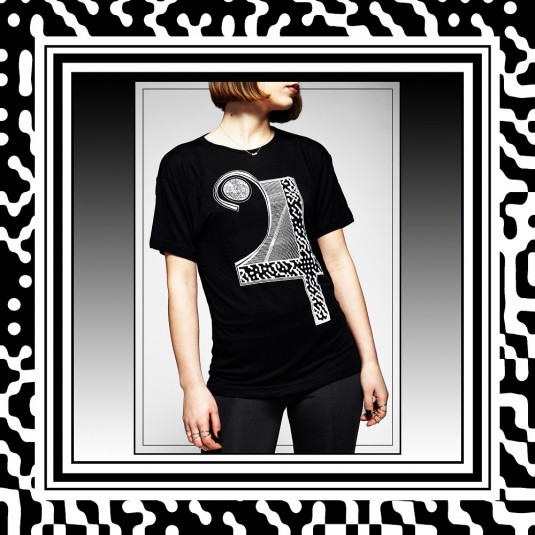 Q) Tell us a bit about The Trip Control?
TTC is in its own little world. It loves black, and should be seen as a cult wear brand.
Q) What was your background before setting up the label?
I did textiles and graphic design at GCSE. At college I did an Art&Design BTech national diploma, then studied Illustration at University of Westminster.
I did alright at school, and was really pleased with my grades at college. When I got to uni, it got more serious. I didn't really know what I was working towards. I really enjoyed it but I ended up failing a year and having to retake. But once I realised I wanted my own clothing line, and the idea of The Trip Control came about, I ended up properly working my arse off. It paid off, finally, and I got myself a first class honours degree.
While I was interning at Illustrated People while I was at uni, I knew designing printed clothing was for me. I loved it. But I also knew I had to have my own clothing line, so I could do what inspired me instead. After that all my projects at uni turned into building my own clothing line.
Q) What is the ethos behind the label? (why you do, what you do)
I do it because I don't want to do anything else. I feel like I have an eye for what I do so I'm trying to make the most of it. And I feel rubbish when I'm not doing it.
I love drawing/designing and I love fashion. So I've put both together for The Trip Control.
Q) You're inspired by 'symbolism, geometry and secret relationships', what's behind the fascination for the mystical?
Things that blow your mind. Things that are hard to understand. And things with a deeper meaning will be liked for longer.
With my designs I like to start with research on a subject, and from that I like to interpret things my own way. And for me, things that you don't really understand properly are easier to manipulate.
There's always going to be more things to learn about this stuff, so it will always be an on-going project for me.
Q) What's inspiring you at present (culturally and or aesthetically)?
Black – We love black. And we know how to do it well.
Fashion brands: Dynasti, SOWET, WIA, Shallow, whatever21, MEAT, Cottweiler, KTZ, Nasir Mazhar, MEAT clothing
Tattoo artists: MXM, SVA, Victor J Webster
90's stuff
Ceramic art
3D art/graphics
Artwork by Jimmy Edgar and Pillar Zeta
Q) What's next?
I want to evolve, and build an empire. But I'm just aiming towards quitting my day job so I can be fully immersed in my art 24/7.
::
The Trip Control will be at State of Independence Market on July 25 -26 // The Village Green, Hackney Downs Studios, Amhurst Terrace, E8 2BT