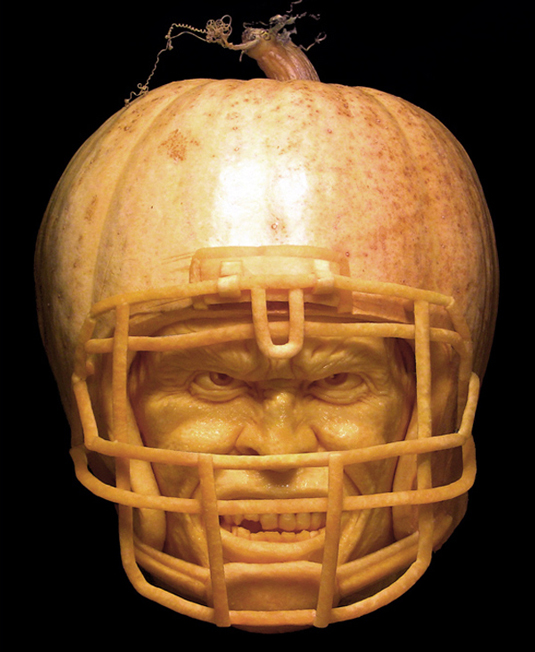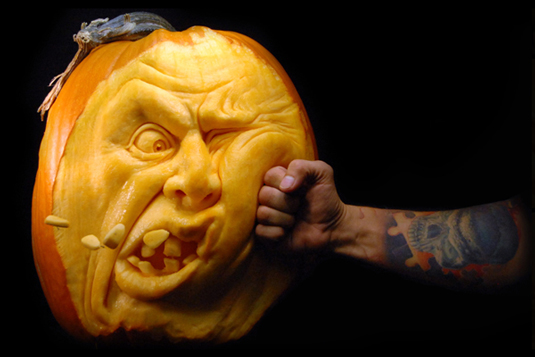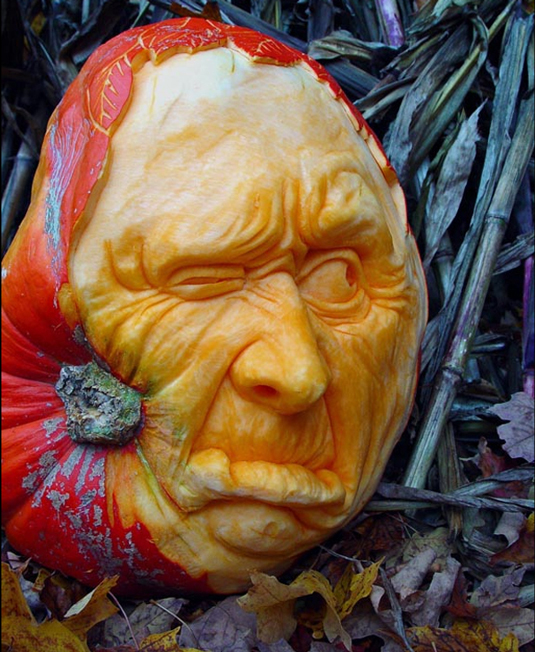 6 days to go until Halloween. If you see a carved pumpkin fresher than these by Ray Villafane then I'll actually eat a whole pumpkin. Raw.
Ray's story is an interesting one: After much research, Ray's first "practice" sculpture actually became his first professional sculpture. In 2004, Ray was sculpting a Logan version of the X-Men character, Wolverine.
He researched online sculpting forums for tips and posted his work-in-progress, requesting feedback from other sculptors. His piece caught the attention of popular sculpting icon Randy Bowen of Bowen Designs. Bowen contacted Ray and offered to produce the statue. Between 2004 and 2005, Ray went on to sculpt several statues for Bowen Designs, including such Marvel characters as Sabretooth, Magneto (the companion piece to his Logan) and The Punisher.
After undertaking a commissioned piece for the collectibles division of DC Comics, DC Direct, Ray was offered a two-year exclusive contract with DC in 2006. He renewed the contract in 2008 for another two years. Within a year of trying his hand at sculpting he had gained notable clients such as Warner Bros./DC Comics, Marvel, McFarlane Toys and Sideshow Collectibles.
From the President's Quarters in the White House to Bermuda's Sousa's Gardens, Ray's pumpkins have gathered a cult-like following, which now includes the LBB Crew.