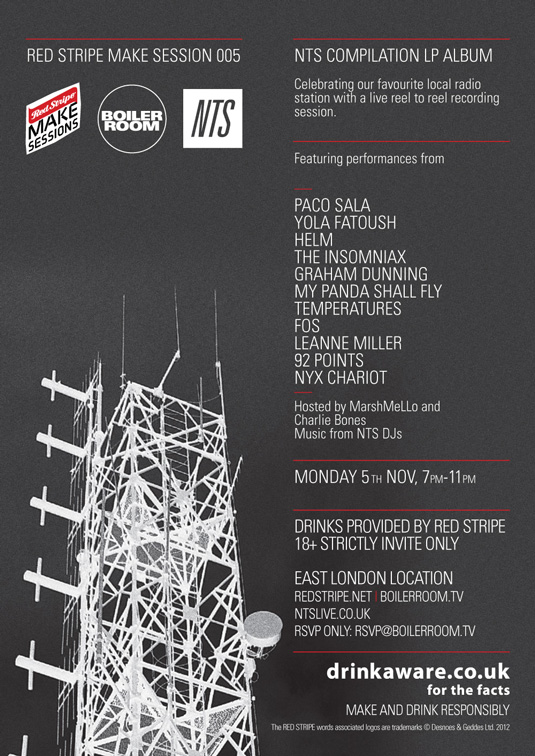 The Insomniax will be performing on Monday 5th November as part of the Boiler Room / NTS / Red Stripe Make Session 005.
The event is an ambitious affair. A 'reel to reel' recording of all the performances will be created on the night, which will then become a limited run of vinyl.
List of performances include: Graham Dunning / FOS / Temperatures / Leanne Miller / The Insomniax / NYX Chariot / HELM / Yola Fatoush / My Panda Shall Fly / Paco Sala / 92 Points.
It's a FREE – RSVP'ing for the guest list is essential. To gain entry, email: rsvp@boilerroom.tv
::
Hackney Downs Studio's | Amhurst Terrace | E8 2BT
Monday 5th November | 7pm-11pm