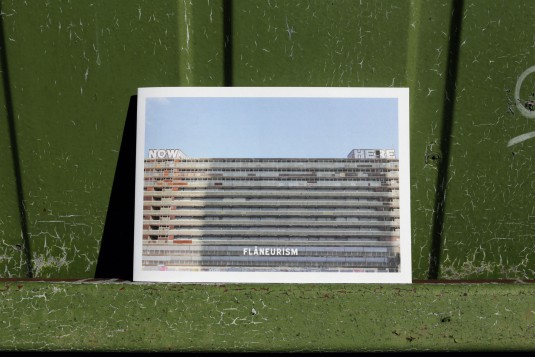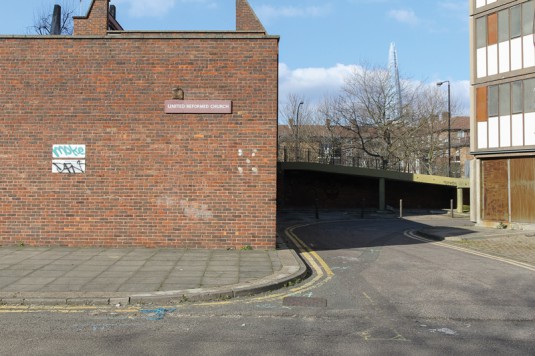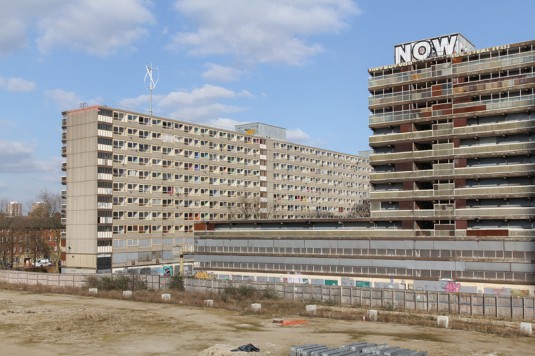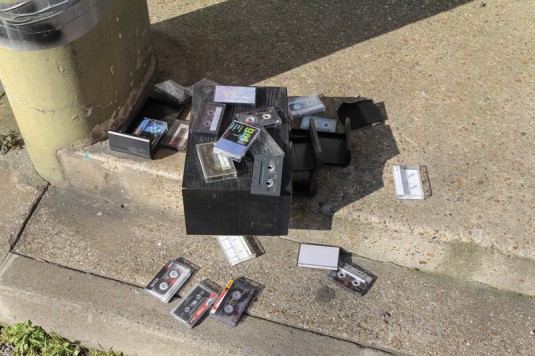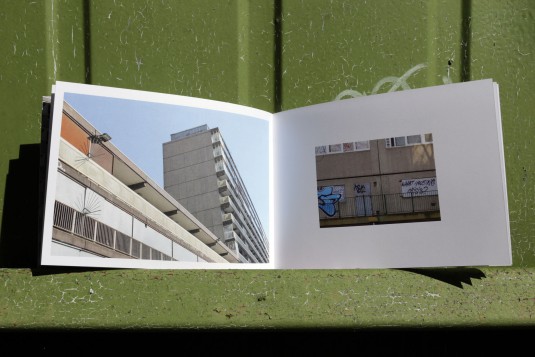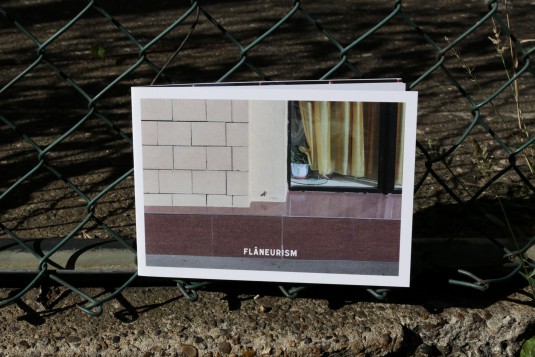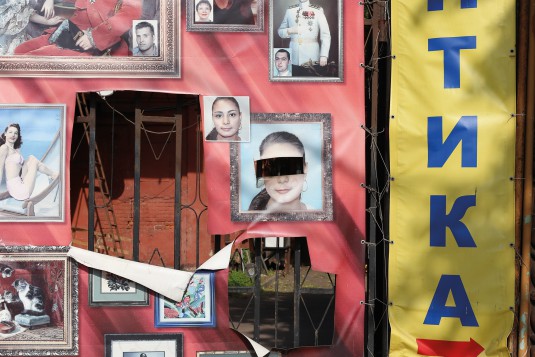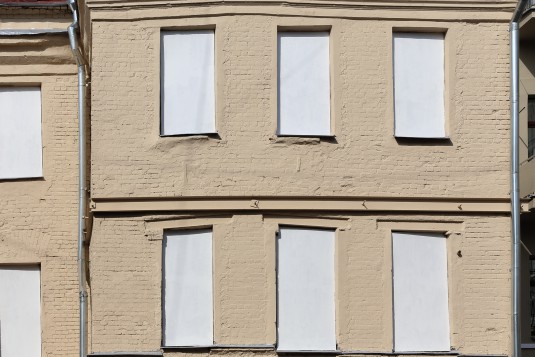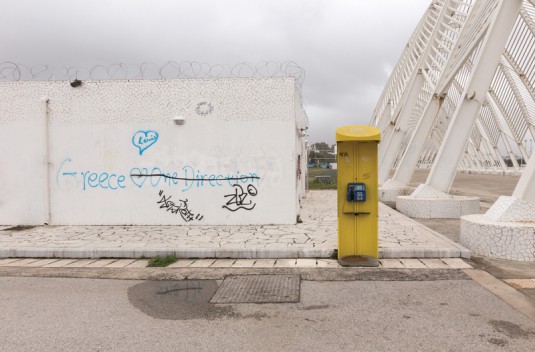 flâneur (flaˈnəː French flanœʀ/) noun. a man who saunters around observing society.
Rik Moran (rɪk/ • \ˈmȯr-ˌän\) noun. a man known for celebrating the unseen, hidden and uncelebrated; documenting his findings via digital and physical mediums.
With the Flâneurism project having taken the form of a four part series, we caught up with the creative director / photographer with a penchant for personal exploration. Enter the mindset of the flâneur.
Q) When did you first discover your love for photography?
It's always been there ever since I first used my parent's Kodak 126 film camera on holiday many many years ago. I then spent years taking photos of everything and anything, and I'd say in the last 5 years or so it's started to come together into more cohesive forms and projects.
Q) Can you give us some insight into the Flâneurism project?
It came about from taking a lot of photos on my travels, and looking at threads that connect them. There's another project called Deja Vu that I did that explores coincidences in images taken at different times and different places, which was probably an early incarnation in a way. But last year it finally fell into place as a formed project.
Q) What was the impetus to create this work? And what discourse do you hope to engage?
I'm big on the memories and feelings that places throw up, and it gives me an opportunity to explore that in many different ways. I feel it's going to start to take different forms going forward, one part that I'm really into is the 'giving back to the street' parts of it, where I've been leaving photos around cities for people to find. It feels right that when the digital world is so saturated with photography, I've an outlet that cuts through the noise by not being part of it.
Q) How would you describe your approach to capturing an authentic representation of your subjects / subject matter?
I have no real agenda for authenticity, but do tend to shun excessive retouching, filters and colour grading. The Flâneurism project in particular relies on a very 'real' style of photography, some of my other stuff less so, but they're all fairly authentic in their representation of the world.
Q) How would you describe your ideal shoot? (including props / subject / location / team etc).
My ideal shoot involves me, my camera and an unexplored place. As the name suggests, the Flâneurism project has urban wandering very much at its heart, and the desire to explore the hidden parts of a place drives me on.
Q) You're also a Creative Director in branding & advertising. How do you think your 'day' job impacts your personal work, if at all?
I tend to keep them pretty separate, although I do use photography with my clients' brands and it's definitely informed the way I work in that respect.
Q) Do you see a marked difference between the two creative disciplines in regards to your creative process i.e. commercial / art?
On the commercial side of things, there's usually a brief and a client agenda to fulfil – this usually dictates a lot of the thinking. In my photography, the work tends to evolve either on its own until it forms into something more, or the brief is set by myself (the toughest client I have!).
It's refreshing to be able to run wild with my own projects to see where they go, but it's good to bring the disciplines from the commercial world of deadlines and process into play to get things done.
Q) As a visual communicator do you feel a sense of responsibility for the type of imagery you put out to the world?
There's so much noise, so I really consider everything that I'm putting out there, even if it's just from a quality perspective. People's attention spans are minuscule nowadays, they're bombarded with this constant stream of imagery, so I make sure there's a conceptual depth to the imagery that should resonate on some other level when they do manage to connect. It takes time though, you've got to be prepared to stick it out.
Q) How do you see your work developing in the next year or so?
I've got a few projects I'm working on that have quite a different style to a lot of my work, I'm keen to evolve things but also to progress what I've done so far. I'm going to continue the Flâneurism project with more books, happenings and anything else that fits the project. Aside from that, an exhibition is long overdue and it's time to get some of the other projects into printed format.
Q) What was the last book you read?
Currently reading Life After Dark by Dave Haslam, before that the Situationist International Anthology and a pile of photo books I really should give more love to.
Q) What's on your current playlist?
The new Horsebeach LP.
Prosumer's BIS podcast.
A load of secondhand records I need to catch up on.
Q) What's next?
Taking more photos to make sense of the world.
::
Images 1–5, FLÂ4, What Once Was Future is Now Forgotten: Remembering the Heygate Estate // Images 6–8, FLÂ3, A Chronicle of Current Events: Hidden communication in modern-day Moscow // Images 9–12, FLÂ2, Once Were Olympians: Legacy in the time of austerity // All photos © Rik Moran 2015
Deprecated: Function get_magic_quotes_gpc() is deprecated in /customers/3/8/6/letsbebrief.co.uk/httpd.www/wp-includes/formatting.php on line 4382
Notice: compact(): Undefined variable: limits in /customers/3/8/6/letsbebrief.co.uk/httpd.www/wp-includes/class-wp-comment-query.php on line 853 Notice: compact(): Undefined variable: groupby in /customers/3/8/6/letsbebrief.co.uk/httpd.www/wp-includes/class-wp-comment-query.php on line 853 Notice: compact(): Undefined variable: groupby in /customers/3/8/6/letsbebrief.co.uk/httpd.www/wp-includes/class-wp-comment-query.php on line 853 Notice: Theme without comments.php is
since version 3.0.0 with no alternative available. Please include a comments.php template in your theme. in /customers/3/8/6/letsbebrief.co.uk/httpd.www/wp-includes/functions.php on line 4024 Deprecated: Function get_magic_quotes_gpc() is deprecated in /customers/3/8/6/letsbebrief.co.uk/httpd.www/wp-includes/formatting.php on line 4382 Deprecated: Function get_magic_quotes_gpc() is deprecated in /customers/3/8/6/letsbebrief.co.uk/httpd.www/wp-includes/formatting.php on line 4382 Deprecated: Function get_magic_quotes_gpc() is deprecated in /customers/3/8/6/letsbebrief.co.uk/httpd.www/wp-includes/formatting.php on line 4382