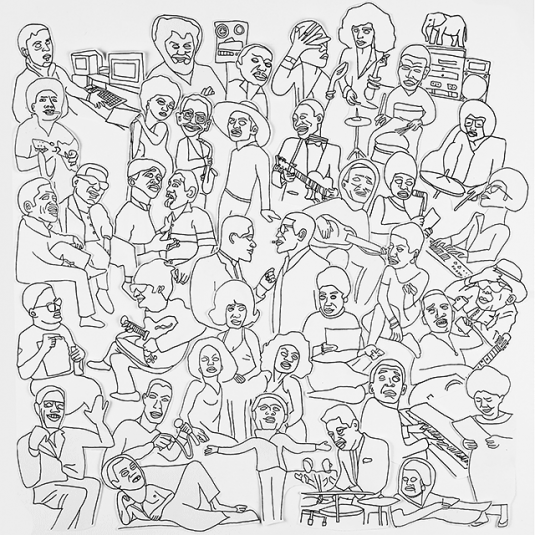 From jazz, the blues to Elvis, The Beatles and The Rolling Stones, to more recent altercations between Azealia Banks and Iggy Azalea: the discussion of cultural appropriation has long been a contentious one — particularly when it comes to the provenance (read. ownership) of particular forms of 20th century music.
Issues of accreditation and just who has 'rights' (also read: the rights) to what, are often danced around like handbags in a discotheque. But aside from the argument of just what is considered 'appropriation', it is difficult to have a meaningful discussion about the subject without analysing the underlying cause i.e. the political and economic roots of appropriation.
With what could also be thought of as a continuous sonic essay on the cultural impact of African and African-American music in modern western culture, European electronic musician Romare tackles this issue head on in his music. Having studied African American Visual Culture at university, Romare's name is taken from African American artist Romare Bearden.
Inspired by Romare Bearden's approach, Romare adopted both name and practice of the famed collage artist. Released on Black Acre, Romare's first release Footnotes (Meditations on Afrocentrism) is a soundscape of conversational clips and sound bites on the African American experience.
Continuing his fascination with, and exploration into the roots of American popular culture, Romare's debut album Projections is also named after his namesake's exhibition.
Romare mixes electronic music with sound bites and live instrumentation to produce a piece of work that ambitiously aims to educate, pay homage as well as incite sporadic moments of head nodding. The overall feel of the album feel is meditative in nature, with tracks such as Nina's Charm sampling sound bites of Nina Simone telling you it's all 'going be alright' and 'to keep your eyes on me'.
After gaining traction with the DJ tastemaker mafia, and with a host of live gigs lined-up, there's no doubt it's all going to be alright for Romare.
::
Projection is available via Ninja Tune