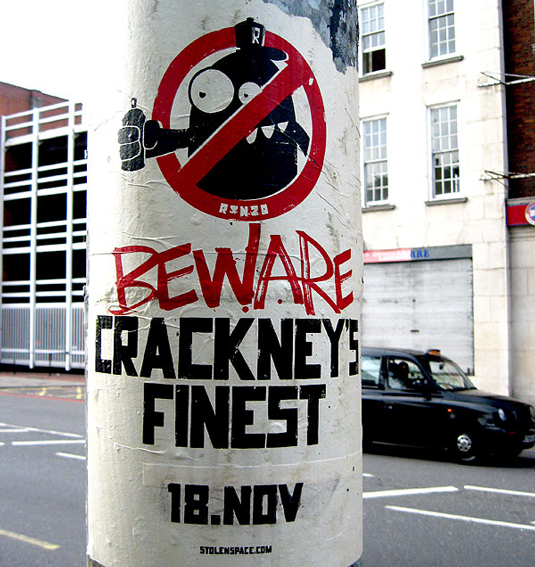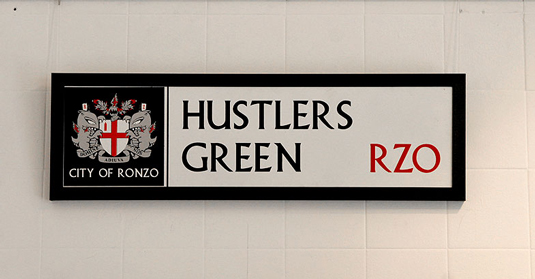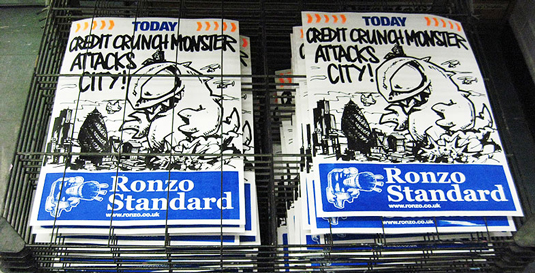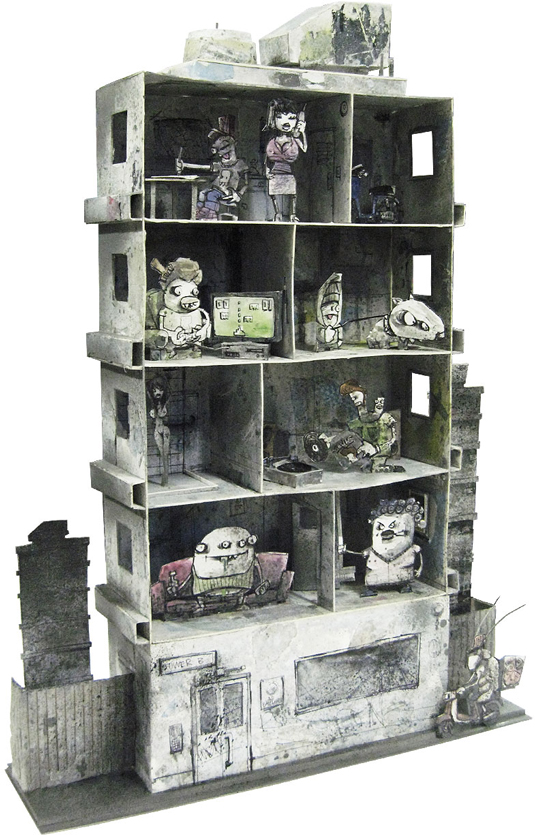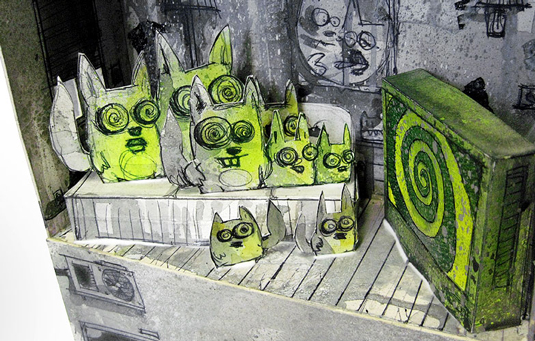 Ronzo's second solo exhibition features a new series of paintings, collages, prints and sculptures showing life in the 'Ronzo Borough of Crackney' (let's just assume that the 'C' stands for 'crazy').
It may be 'a dark but funny place', but if it inspires such a range of vibrant creativity then we've got a lot to thank London's East End borough of Hackney for.
Ronzo's vision of Crackney can be seen at the StolenSpace Gallery, The Old Truman Brewery, 91 Bricklane, London E1 6QL, UK from the 18th (tomorrow) to the 21st of November.
Thinking of going? Then click here for a proper google map.