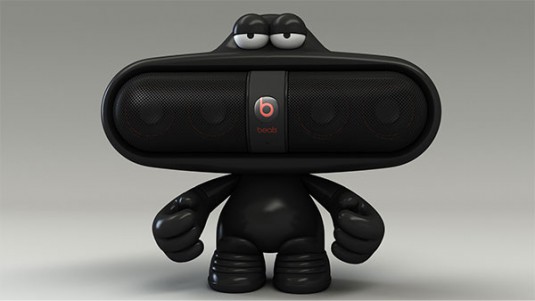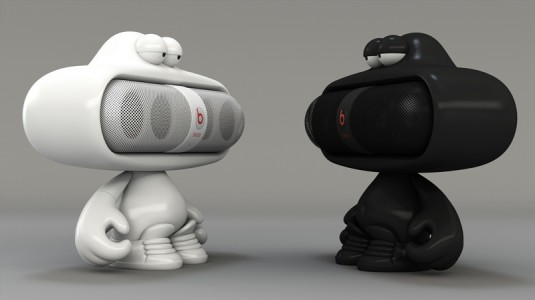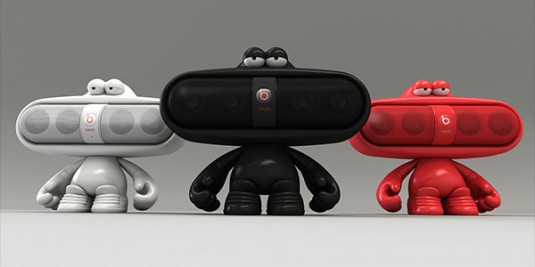 Beats Audio have recently diversified their product line with an addition to the Beat Pill speaker range, courtesy of colourful character inspired design.
As you would expect from a market leader in the music / tech / cultural realm, these 'funsters with attitude' can now be seen on posters, animations and music videos across all media channels worldwide.
The mouthy character in question was developed, sketched and designed by the 'Vandal Extraordinaire' and artist Ronzo.

We caught up briefly with Ronzo to get some insight into beating off the competition, the A-Z process and why Dr. Dre obviously knows a winner when he sees one.
Q) How did you come to work with Beats?
The brief came to me via creative agency R/GA London. They had the idea of injecting personality to the speakers.
Q) How did you find the development process?
The process has been very interesting. We developed many different routes. The character one was just one of the routes. I also came up with different characters (various shapes, 3 eyes, no eyes, etc) but that's all top classified stuff.
Q) Were there any technical challenges to getting those speaker in your characters mouth?
Nah – easy as pie. Also, it made the most sense that way.
Q) What was it like to see this particular character brought to life through animation and physical tech product?
I didn't expect to see anything to be honest. Parallel to me, the most amazing characters design studios (like Aardman) were working on the same brief. I never thought they were going to use my designs, so seeing it on the telly, with Pharrell, Nicki Minaj, at the MTV Awards and everywhere was amazing – I couldn't believe it to be honest. Apparently from all his choices Dre picked mine. So I guess it must have been good.
Some of the renders are done by super talented CGI studio Ten24. The TV ads and music videos have been mostly created by Framestore (the guys who do did Avatar etc) so when these guys get involved you know it's gonna look super extra rad.
Deprecated: Function get_magic_quotes_gpc() is deprecated in /customers/3/8/6/letsbebrief.co.uk/httpd.www/wp-includes/formatting.php on line 4387
Notice: compact(): Undefined variable: limits in /customers/3/8/6/letsbebrief.co.uk/httpd.www/wp-includes/class-wp-comment-query.php on line 853 Notice: compact(): Undefined variable: groupby in /customers/3/8/6/letsbebrief.co.uk/httpd.www/wp-includes/class-wp-comment-query.php on line 853 Notice: compact(): Undefined variable: groupby in /customers/3/8/6/letsbebrief.co.uk/httpd.www/wp-includes/class-wp-comment-query.php on line 853 Notice: Theme without comments.php is
since version 3.0.0 with no alternative available. Please include a comments.php template in your theme. in /customers/3/8/6/letsbebrief.co.uk/httpd.www/wp-includes/functions.php on line 4024 Deprecated: Function get_magic_quotes_gpc() is deprecated in /customers/3/8/6/letsbebrief.co.uk/httpd.www/wp-includes/formatting.php on line 4387 Deprecated: Function get_magic_quotes_gpc() is deprecated in /customers/3/8/6/letsbebrief.co.uk/httpd.www/wp-includes/formatting.php on line 4387 Deprecated: Function get_magic_quotes_gpc() is deprecated in /customers/3/8/6/letsbebrief.co.uk/httpd.www/wp-includes/formatting.php on line 4387