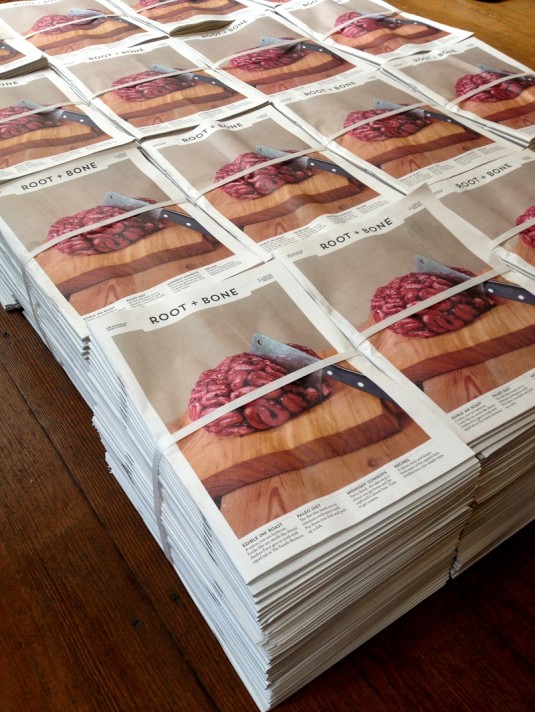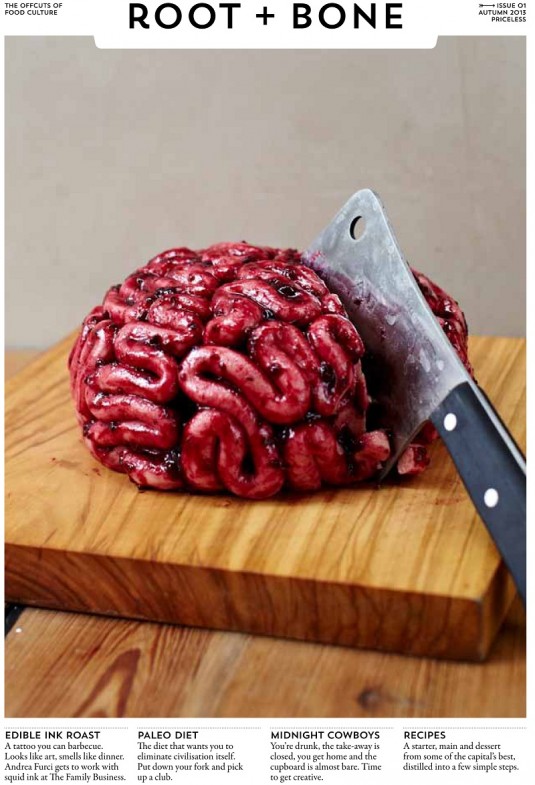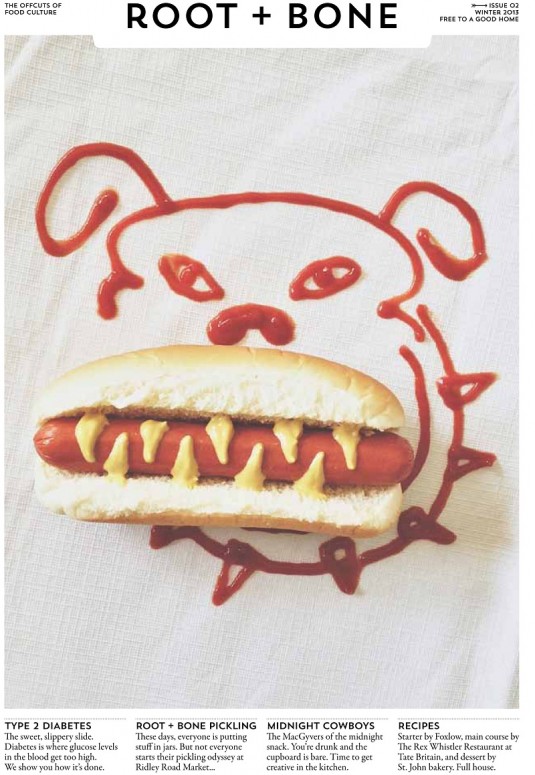 There is an increasing trend within creative industry: photographers and designers are swapping their secure day jobs for the challenge of creating a start-up, and beta projects are becoming the new business plan. Communications practitioners – the folks usually sit behind the scenes producing campaigns and artwork – are taking centre stage with self-initiated projects. With the triple dip economy resulting in fewer jobs, creating an entrepreneurial zeitgeist in its wake, there are various reasons for this rising trend.
Usually known for his commercial editorial work, photographer Steve Ryan is one such practitioner. Steve has taken the bull by the horns to produce a self-initiated new free food journal Root + Bone. The foodie journal serves up the 'offcuts of the food industry, hung, drawn and quarterly'.
Launched last year, Root + Bone has been produced entirely by voluntary contributions from a range of photographers, chefs and designers. Initially beginning with a 2000 run, Root + Bone is now in its third issue, printing 10,000 copies and distributed throughout London, Bristol, Leeds, Manchester and Dublin.
When Co-founder Steve Ryan is asked why he decided to publish his own journal he replied, "We'll print what they won't." A perfect example of entrepreneurial thinking in action.
::
Root + Bone Co-founder Steve Ryan joins us on the LBB on NTS show at 12 – 1pm, Saturday 22nd February 2014, where we'll be discussing self-publishing.