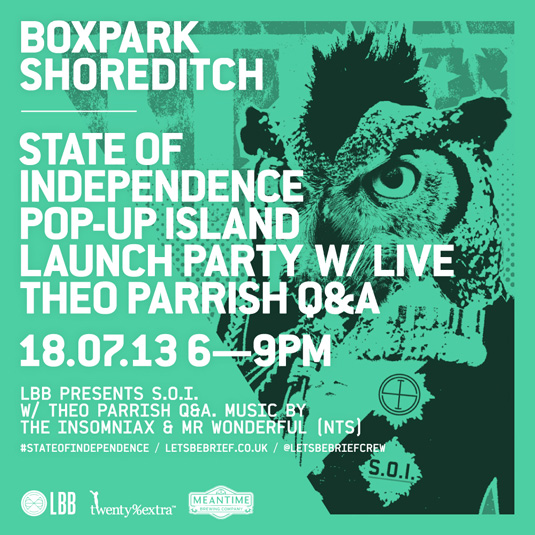 The State of Independence Pop-Up Island hoists the flag for independent thinkers and doers. State of Independence is not a land grab, but a mind share: a coming together of craft & creativity, thinkers & doers.
For one week only, the State of Independence pop-up store at Boxpark Shoreditch will feature a range of designer wares, music and art from an array of creative independents; as well as a series of workshops and talks by the likes of CDR, pan African journal Chimurenga and more.
Join us for the launch party on the 18th July, 6-9pm, where we'll be discussing notions of independence, culture and few things in between with Theo Parrish, with music on the night by The Insomniax and NTS Radio founder Mr Wonderful.
Wish you were here,
State of Independence by Let's Be Brief
::
This is a FREE event, but allow us to roll out the red gold and green carpet by RSVP'ing.