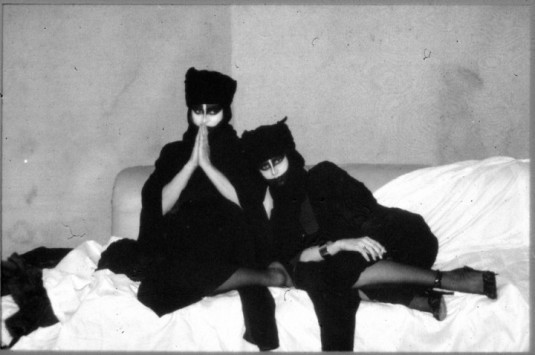 Thirty years is a long time to see the realisation of a music project. But that's how long the Saâda Bonaire album had been simply gathering dust..
Saâda Bonaire, a studio project formed by Bremen DJ Ralph "von" Richtoven in 1982, and based around two young German singers and an eclectic backing band, was originally signed to EMI in 1983.
The story – and what a story –  goes like this: the album was recorded in Kraftwerks' studio and produced by music veteran Dennis Bovell. After releasing their first and only single "You Could Be More As You Are", the group were dropped due to their A&R's overspend. The choices were at the time either Saâda Bonaire or Tina's Turner's Private Dancer. No prizes for who came out on top for that one.
A mix of electro with live instrumentation on The Facts could easily pass for a contemporary record, once again proving that good music typically stands the proverbial test of time.
The lost archives story makes for perfect documentary material. Plucking the forthcoming LP release from musical obscurity has got be worth some muso brownie points.
::
Saâda Bonaire will be released via Captured Tracks