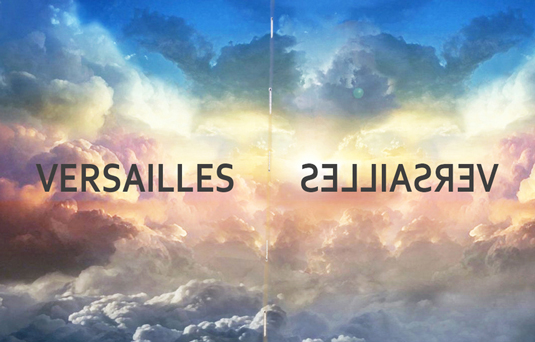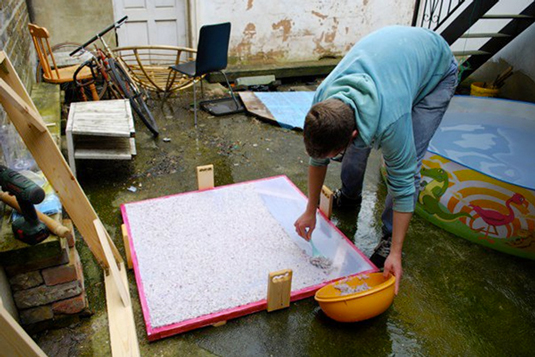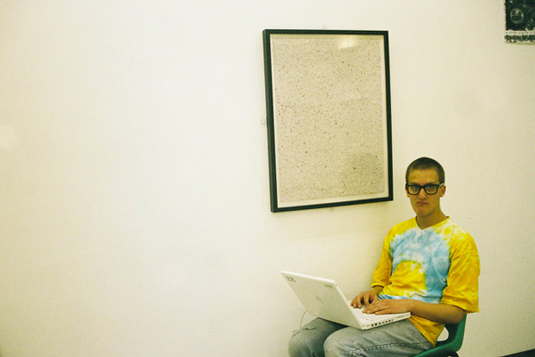 "Paper money will always return to its intrinsic value, zero" – Voltaire 1729
The word Versailles apparently derives from the Latin word versare, meaning "to keep turning, turn over and over". Such esoteric [wiki derived] knowledge ties in nicely with the above quote, and even better still with the work of our new Junior Art Director Samuel Craven, who will be exhibiting at Versailles: a group show featuring 24 emerging artists.
Sam will be exhibiting an A5 piece titled 'Eight Hundred Pounds', ingeniously made entirely from the shredded remains of the amount he sold Thirty Thousand Pounds for. Yes, that really is £30,000 literally hanging on a wall.
Voltaire may have been spot on with his assessment, but while the paper returns to its intrinsic value, Sam proves that the idea – as always – remains priceless.
: :
The private view is today – February 10th – at The Gallery on Redchurch Street, London, E2 7DP.