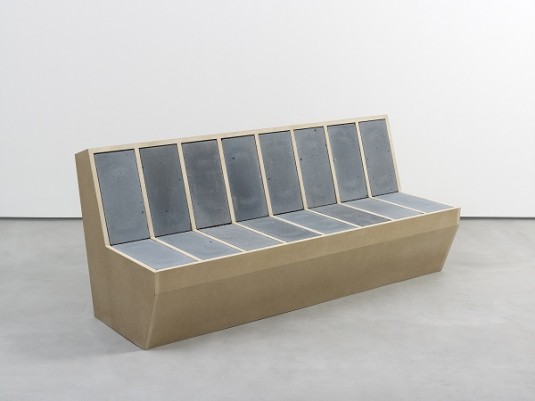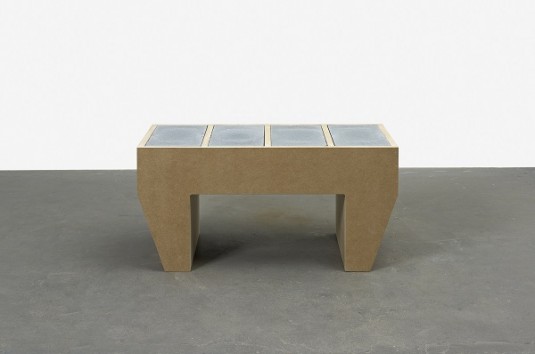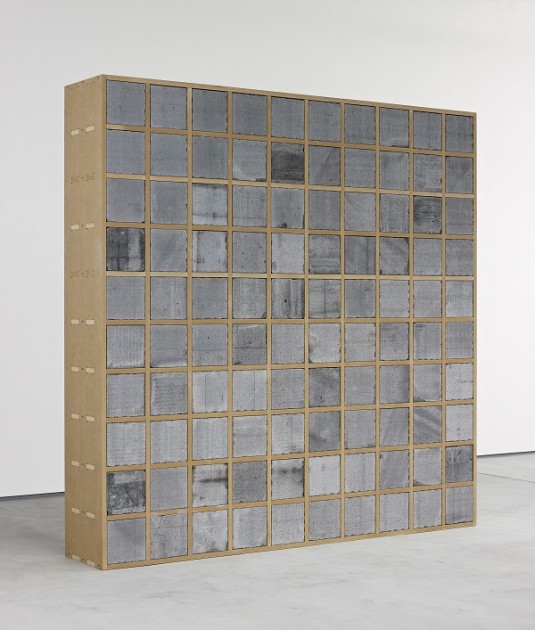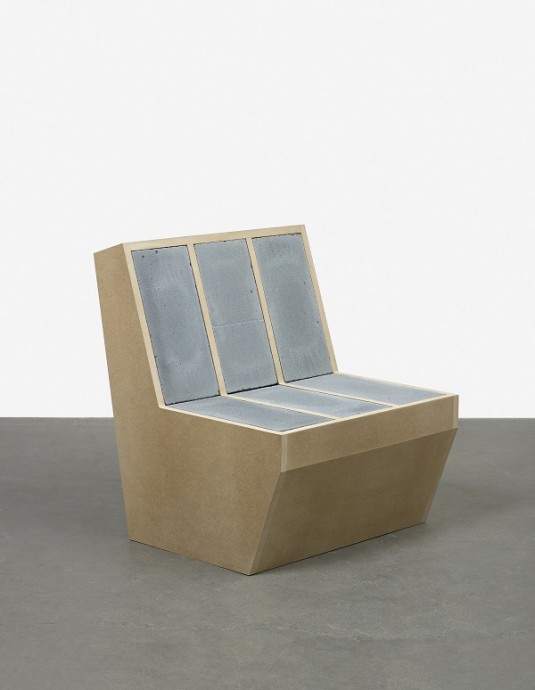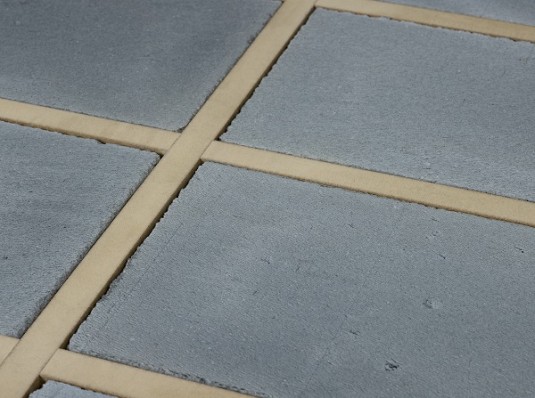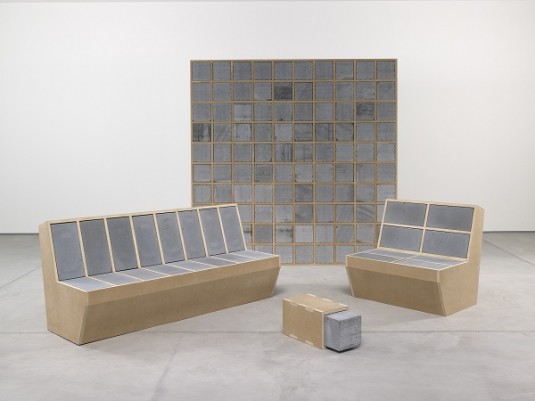 Artist Sarah Lucas – famed for her anthropomorphic installations featuring strategically placed phallic looking objects and the like – has created a new series of work, inspired by the concrete and MDF usually used to construct plinths and platforms, the materials Sarah uses to display her installations.
The simply named Sarah Lucas Furniture collection is a brutalist styled range of pieces comprising of a chair, bench, table and wall. The angular and utilitarian designs also have a functional purpose; potentially being used as gallery furniture for a wider Sarah Lucas exhibition in the near future.
The repurposing of industrial materials into grid formed, graphic silhouettes, makes for a contemporary styled collection. Lucas' approach also seems to be part of a wider resurgence of Brutalism, the 20th century architectural style that favoured functionality and frugality. A possible reflection / reaction to the UK's economic circumstances and austerity measures – a stark yet purposeful aesthetic that could well reflect a sign of things to come in British design.
::
Sarah Lucas Furniture collection will be exhibited as part of the Sadie Coles HQ display at the Salone Internazionale del Mobile di Milano during 8th to 12th April 2014