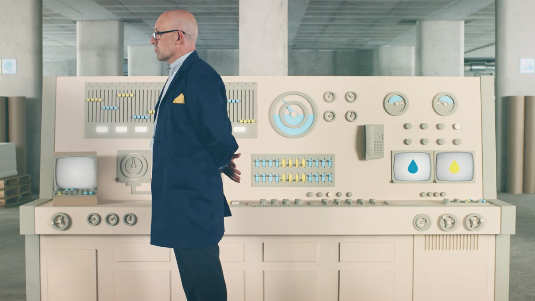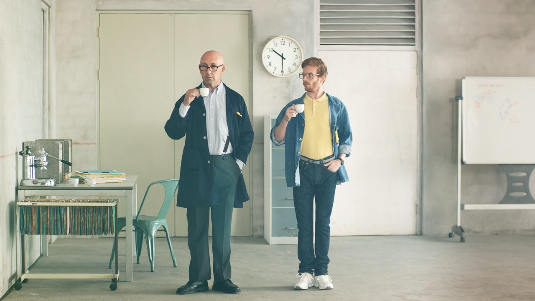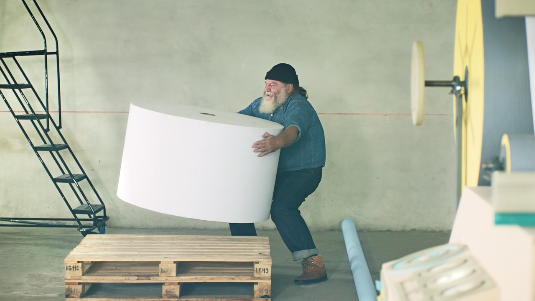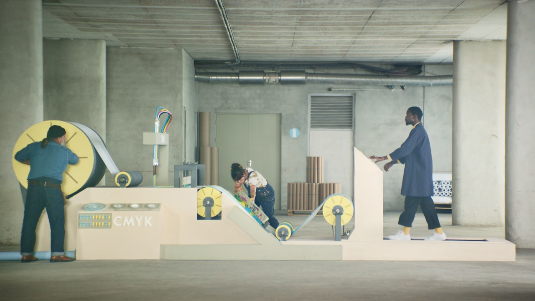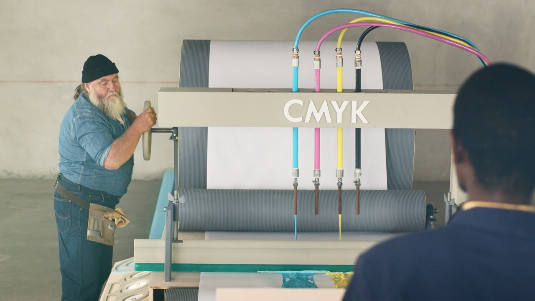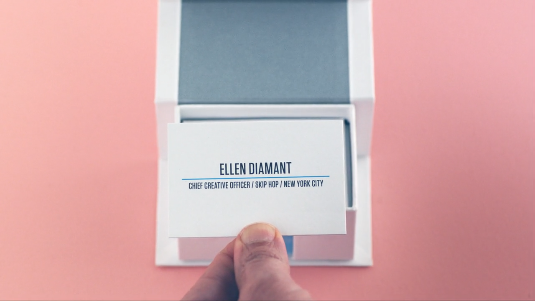 Who wants to be positioned as 'just' a successful print solution company? Certainly not MOO, who have teamed up with communications agency KesselsKramer London and KK LA to devise and launch a new campaign designed to reposition them as a print solution with good design and quality at the heart of their business.
Devised for the US market, the campaign will run across TV, radio, digital and OOH (out-of-home advertising). The main TV commercial gives a willy-wonkaesque insight into the business card printing press (with slightly taller Oompa-Loomp men). KesselsKramer were commissioned to prove that MOO isn't your average printing company, so of course they built a low-fi machine, complete with a paper feed treadmill, screen printer and confetti bellow to meet the brief.
Press the buttons, turn the knobs, tweak the cyan & magenta, and voila: say hello to the new MOO.