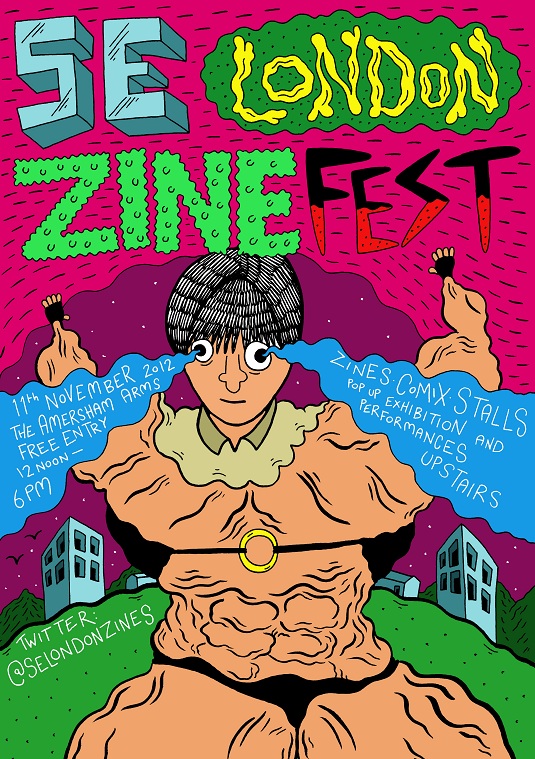 Zines, poetry, cupcakes and a knitting circle – The SE London Zine Fest sounds like a congenial affair.
South East London Residency isn't a pre-requisite for entry though as Alex Wrekk from Oregon (Brainscan / Stolen Sharpie Revolution) – who according to her Wikipedia is cited as partly responsible for the resurgence of the 'mini-trend in fanzine books' – will be touring her gang of zinesters.
Other shenanigans include a drawing experiment with live noise. And of course lots of tables with zines, where our very own Sky Nash will be down there flogging some of her impressive wares. The rather awesome flyer was designed by Russell Taysom.
::
Sunday 11th November 2012 | The Amersham Arms, New Cross