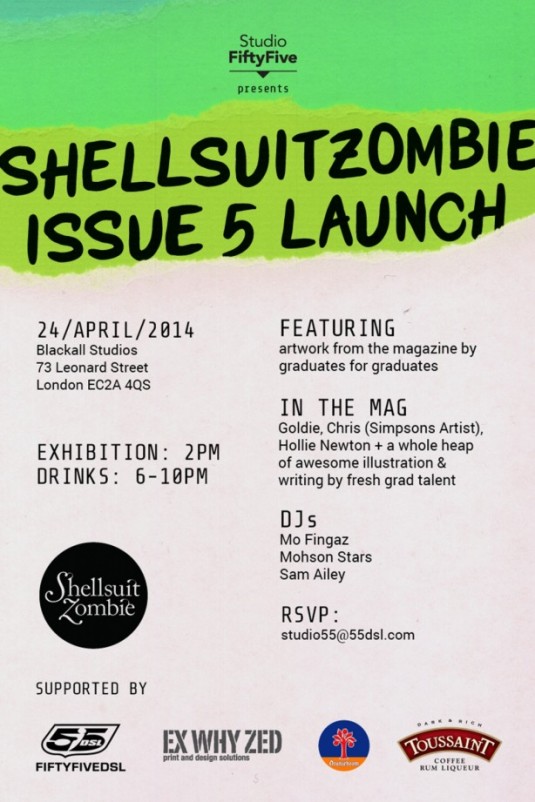 ShellsuitZombie are kicking ass, taking names, and by the look of their profile page, eating a lot of what appears to be raw meat. Run by and for the benefit of young creatives, their printed publication, website, regular events, talks and workshops all work towards the aim of representing the young voice in an industry too often dominated by the voices of those with less hair and 'lots more life experience.'
In celebration of Issue 5 of their printed publication, SSZ are throwing a bit of a knees-up, tonight at Blackall Studios, London EC2. With the help of StudioFiftyFive you're invited to share in the wonder, the joy and the smell of freshly printed magazines.
You get free beers and free entry if you RSVP NOW. The guest list appears full according to recent updates, but if you email with a sick note, you might just get a foot through the door.
::
ShellsuitZombie — Issue 5 Launch // 24 April 2014 // Exhibition: 2pm, Drink: 6-10pm // Blackall Studios, 73 Leonard Street, London, EC2A 4Qs