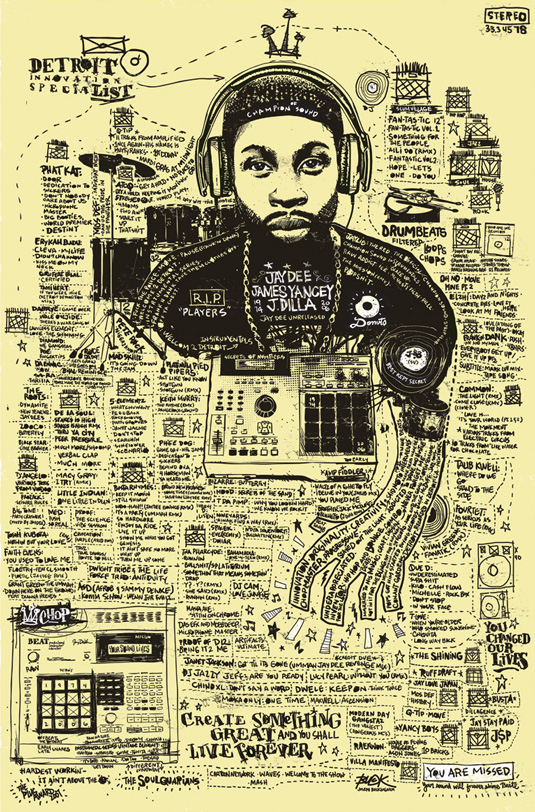 Some people are talkers and some people are doers. Film maker Shernay LaTouche definitely falls into the latter category.
Shernay's latest self-initiated project 'The View from the Other Side: J-Dilla a European Remembrance' is an example of the young Director's passion and gusto; inspired by the impact of Dilla's music, Shernay felt compelled to tell the story from a distinctly European perspective.
With a backpack and some euros in her pocket Shernay travelled to four major European cities; London, Paris, Lausanne (Switzerland) and Berlin to share the stories of dedicated J Dilla fans and investigate the legacy left behind.
Filmed over a two and a half year period (2009 – 2012) the journey led to the discovery of underground cultures and communities, with each having initiated their own celebratory response to Yancey's musical legacy.
There will be a special preview screening at Hackney Picturehouse and afterparty on the 2nd February 2013. Music from Mr Thing, Kidkanevil, Saneyes, Kutmah and Psykhomantus. Get your tickets here.
::
J Dilla the SpeciaLIST poster from Art4Dilla
Shernay LaTouche photography by Romain Kedocmin