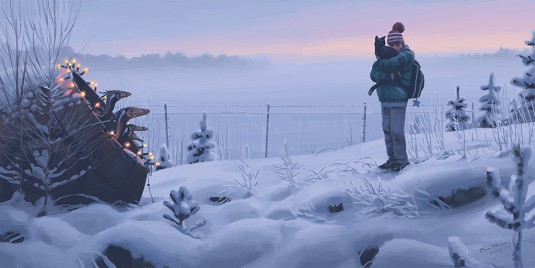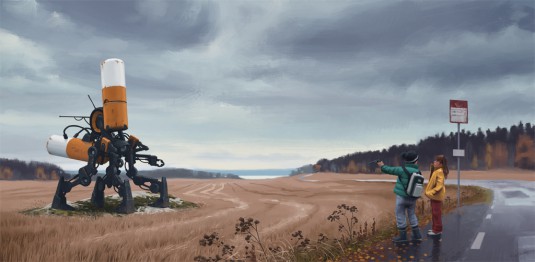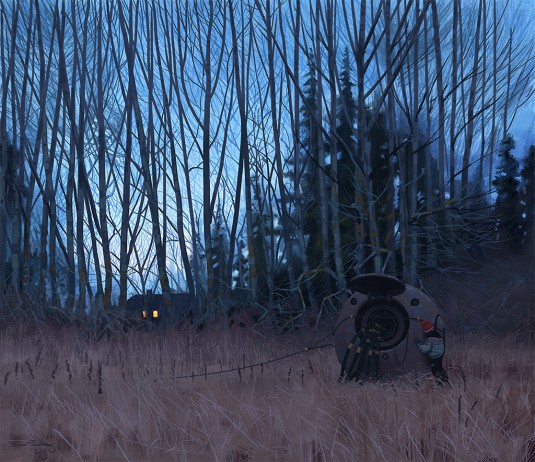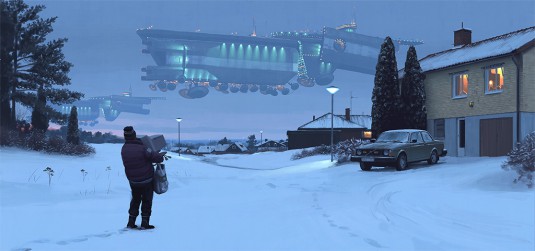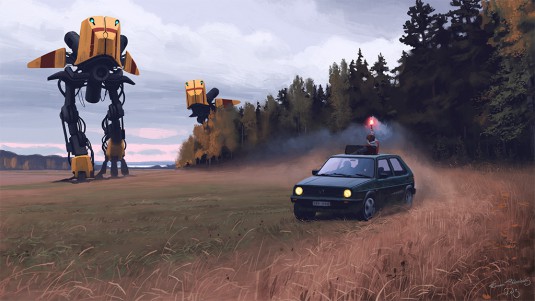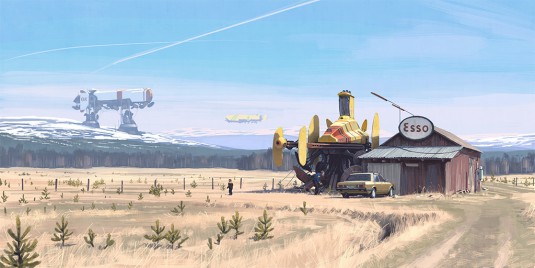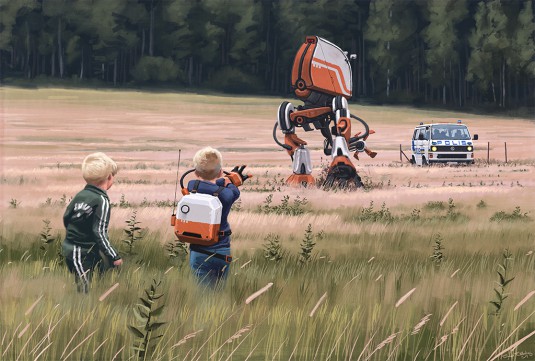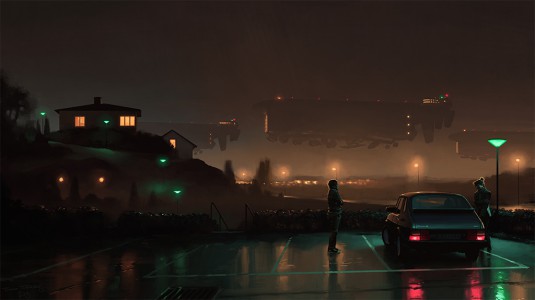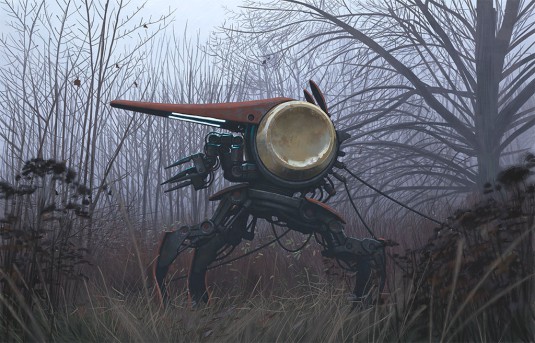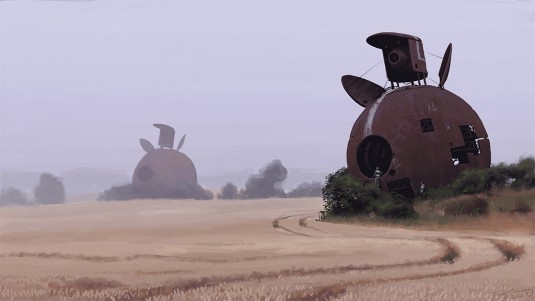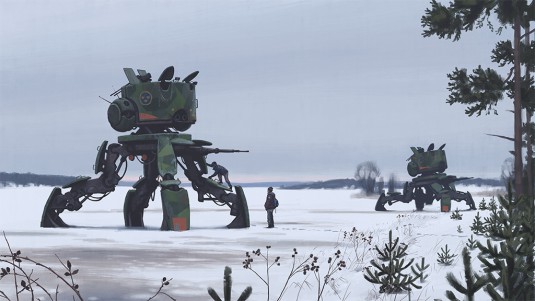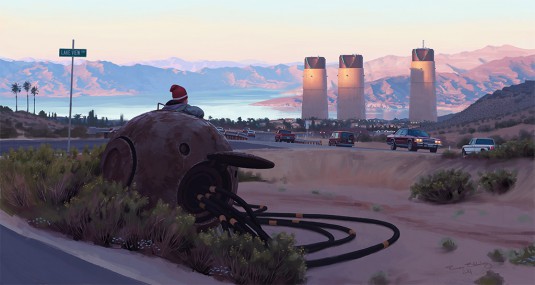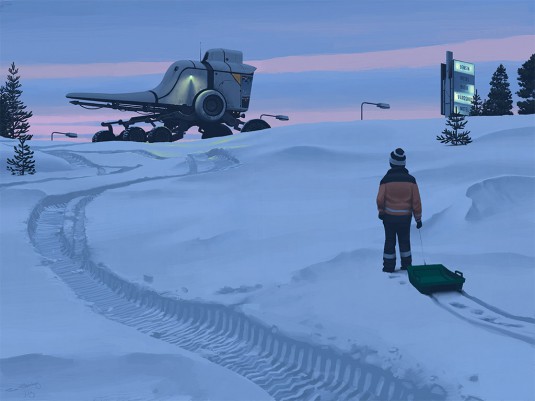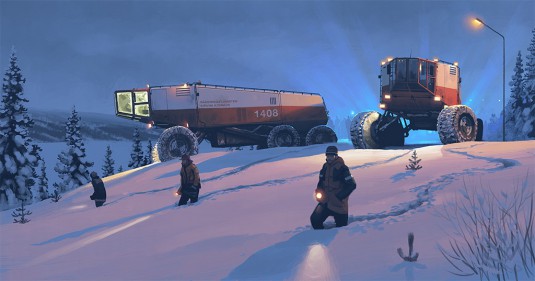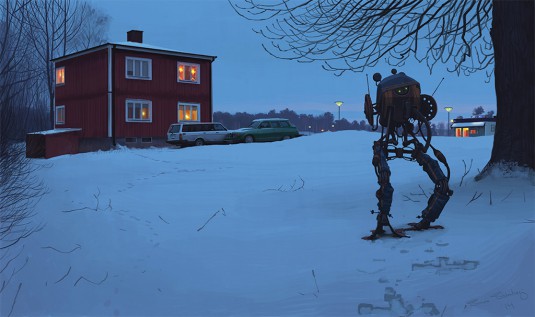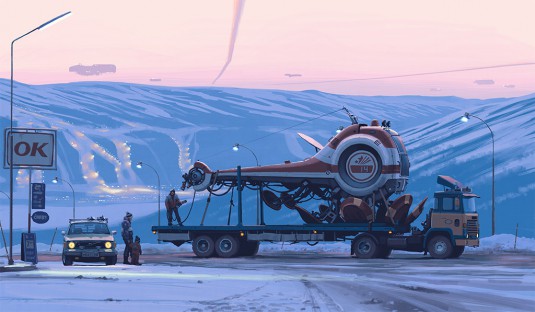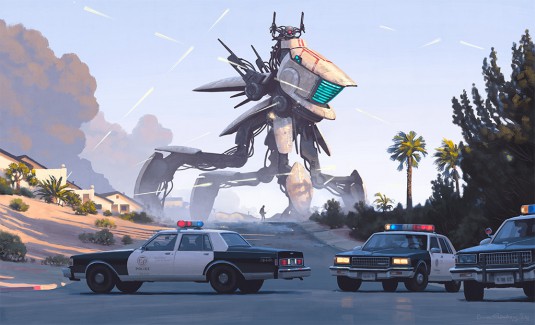 2,157 backers. $191,564 pledged of a $10,000 goal with 23 days to go: when sci-fi dystopian Swedish countryside is in demand, it's in demand.
Simon Stålenhag's paintings are "from a childhood that never was and a future that could have been." — collected in a two book volume and available to you via a Kickstarter campaign that is in itself a poster-child for fundraising success.
The handcrafted, human centred approach to sci-fi sat at the heart of (the original) Star Wars franchise, also takes front and centre stage in Stålenhag's work.
Tales from The Loop & Swedish Machines, Lonely Places promise to be lavishly produced art books. Made for big and little kids alike, both have already managed to capture the imagination. Free League Publishing had better be ready to get those print presses running soon.