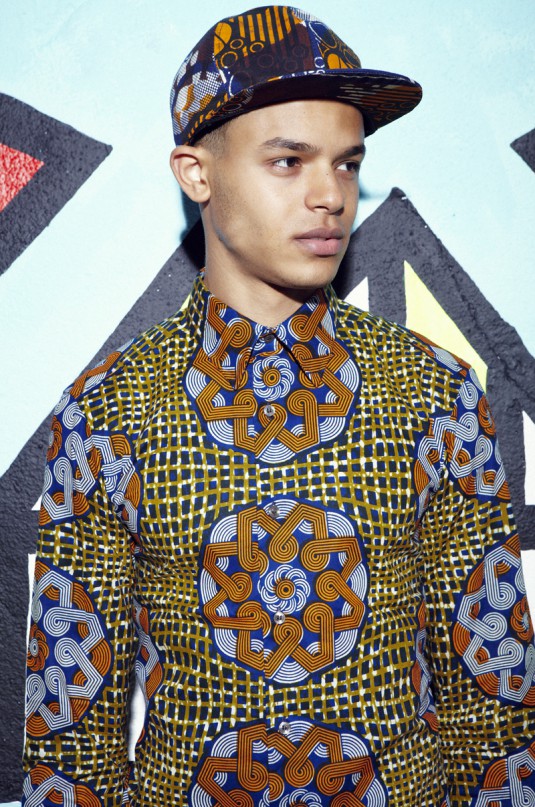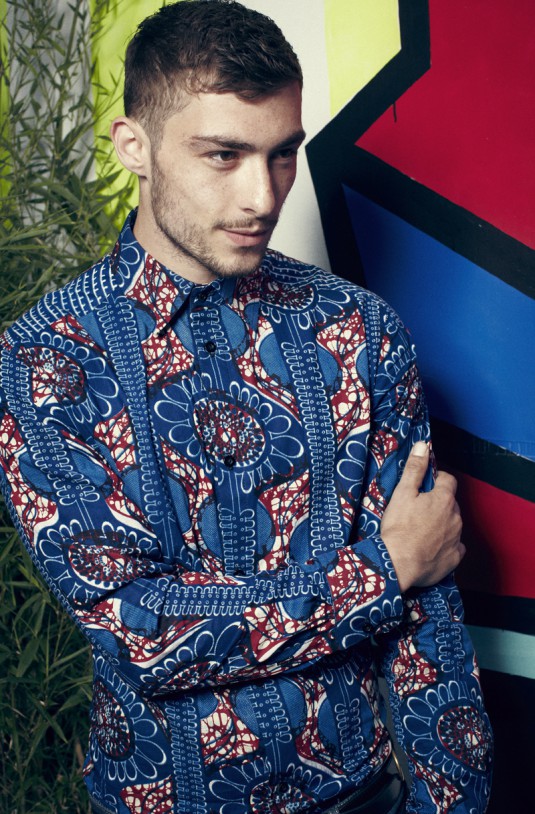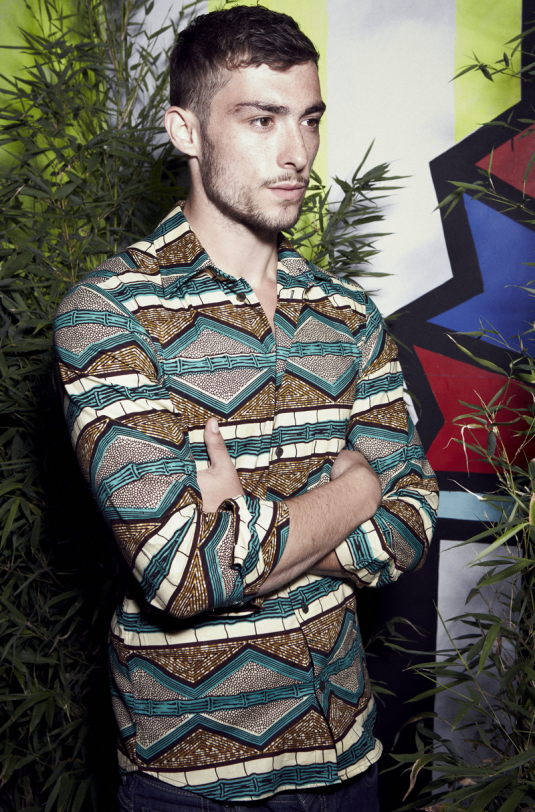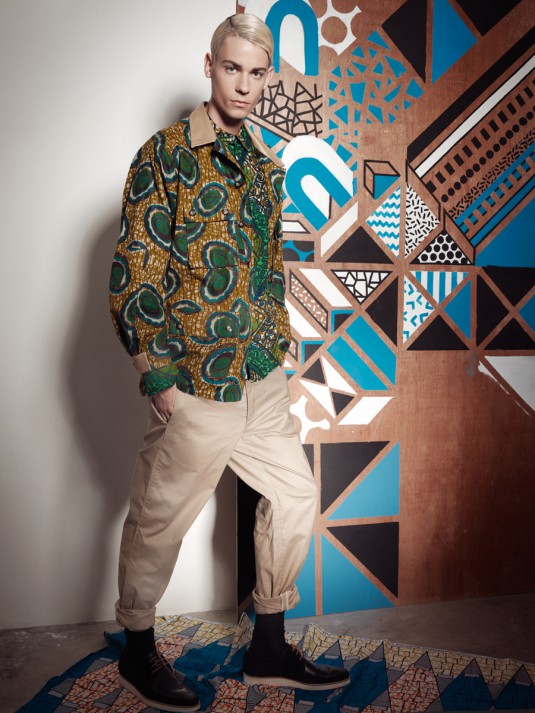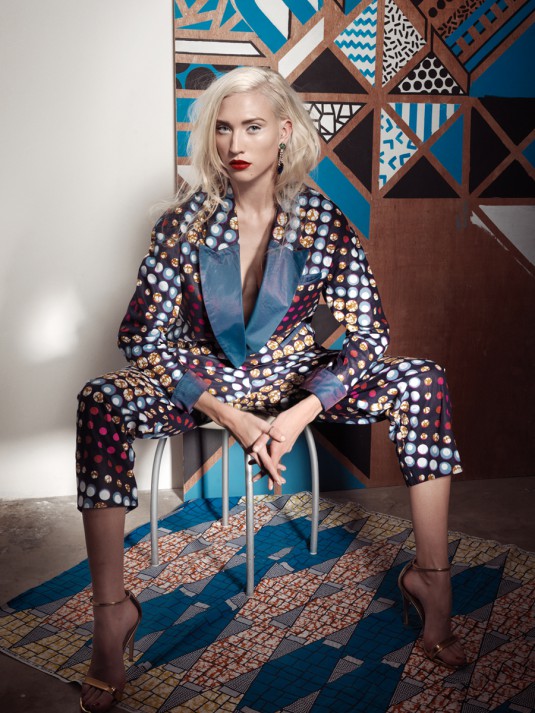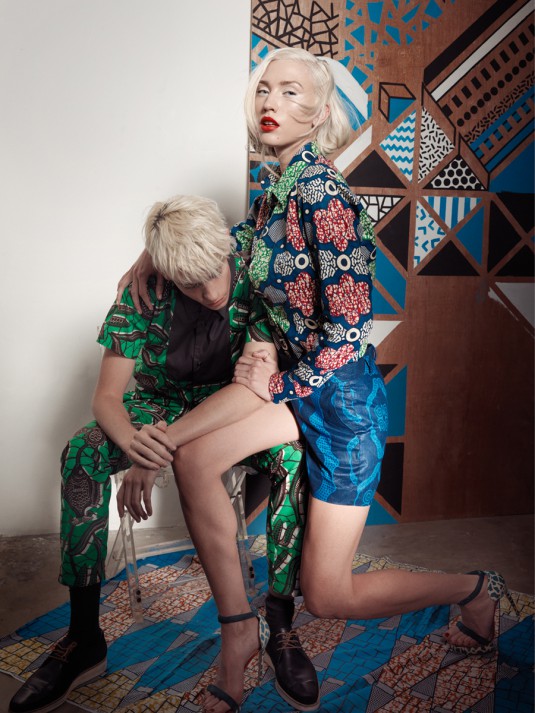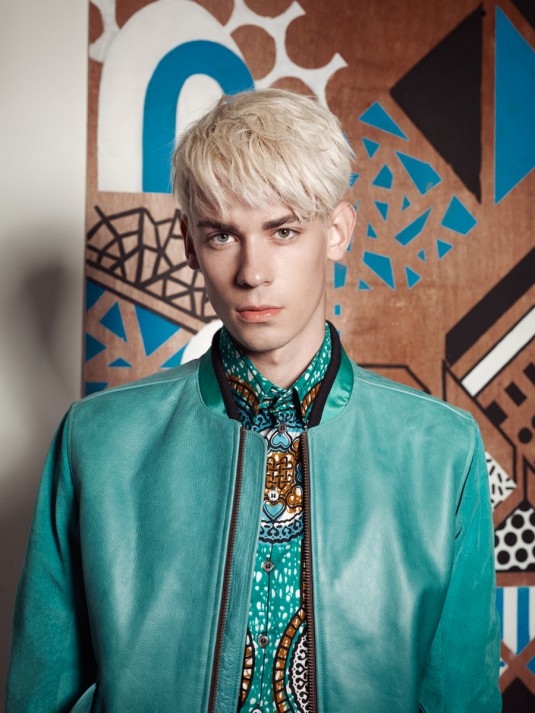 Fashion designer, stylist and creative entrepreneur Samson Soboye is one of the East London's original tastemakers. Setting up shop on the now highly desirable Calvert Ave in the early noughties.
Having begun his career as an intern at Vogue, the former Central St Martins grad's career has since taken many creative twists and turns. The most recent being the rebranding and repositioning of his brand SOBOYE, as an African inspired lifestyle boutique.
Samson Soboye shares some of his insights about remaining in the game as a business owner, why he loves the East End, and the importance of creating balance in your life.
Q) Tell us a bit about SOBOYE….
SOBOYE is a African inspired fashion and lifestyle brand consisting of a Shoreditch based retail outlet stocking our men's, women's and soft furnishings collections, as well as a selection of collections from some Africa's finest designers.
We have also recently launched a small collection of jewellery made in collaboration with Sidai designs and jewellery designer Sheena Bulsara.
Q) What was your path to the fashion industry?
A stint doing a variety of Saturday jobs in retail as a young student (back in the day of O & A levels). After realising that clerical and admin work was not for me – I spent several years travelling before deciding to do a Fashion Communication and Promotion Degree at Central St. Martins followed by an internship with Lucinda Chambers at British Vogue. A freelance fashion stylist career that is still active followed that…
Q) You've worked as both a stylist and designer [in interiors and fashion], how would you describe your approach to style and design?
I love colour, pattern and texture! I use all [of these elements] in my work and love to push my own boundaries but still attempt to keep what I do top end and lux. I stay inspired by travelling and visiting galleries as well as working with other creatives (mostly when styling) to create images and other designer/makers to produce beautiful things.
Style is very different to fashion. Style is more enduring, whilst fashion is trend led and transient with a new direction every 6 months. I prefer the more long lasting approach and don't get too caught up in the seasonal merry-go-round.
I like the immediacy of doing a fashion shoot, I also like the team effort and energy that goes into creating fashion imagery, as well the transformative ability of the glam team to change a total look of a model with make-up, hair style and complementary clothes and accessories. It's fantastic when all the elements come together and work in harmony and achieve great pictures. As often it doesn't work out and the resulting images don't match the effort put in to get the shoot together.
Q) What impact does culture have upon your design process?
Culture is a very intrinsic thing and London is a great place to be to tap into so many different cultures.
My heritage is Nigerian which is very rich in culture. I am London born and raised, so I'm westernised and very Anglicised in my outlook. Africa is in my DNA and just comes out in the way I do things artistically.
I have travelled extensively over the years and have spent a year in Sydney, Australia working in an Aboriginal Artist Gallery, a year in New York designing hand-tufted rugs, amongst other things and travelled around a lot of India and the Far East as well as most of Europe. So I have absorbed all that these experiences have given me and taken from each of them. I constantly refer to them in what I do.
I want to spend some time travelling all over Africa one day, spending time in each country to truly absorb the essence of each place and have an alternative perspective to the regular traveller and be able to reference whatever the places and experiences give me.
Q) You launched the SOBOYE boutique on Calvert Ave in 2002 – which has become a cultural and real estate hotspot – why was it important to you as a designer to have your own store?
SOBOYE was originally launched as SoboyeSoong with womenswear designer E-SInn Soong. I had been working in studios in the area since 1999 – one of which was near the current shop.
I used to walk up Calvert Avenue to get to my studio at the time. I spotted the vacant site one day and made some enquiries about it as I had been considering a shop for some time. I had been exhibiting at various trade shows in Paris and New York and it became increasingly frustrating for me as a designer, that all the buyers would only order one or two styles from the collections when I had spent a long time and effort developing a full collection of soft furnishings and accessories. Also, my studio was becoming a bit claustrophobic and at the time my products were only available on a made-to-order basis. I mainly worked with interior designers and architects at the time and wanted to be more pro-active in what I sold and had on offer rather than reacting to what the interior designer wanted.
So, yes, for me it was very important to have my own shop. It became a solo project when E-Sinn decided she wanted to do other things. I have been running SOBOYE since 2010 and although there has always been a small offering of African inspired design here, it became an all-out African destination shop in 2012 following our Africa @SOBOYE event held in the summer of that year to celebrate the African countries competing in the London Olympics. The idea for this was spurred on by two good friends of mine: Leigh Odimah and Chi Chi Chinakwe, who thought it would be a great idea which was originally planned as a pop up – we haven't looked back since…
Q) And what drew you to the East End?
The creative energy and vibrancy of the area was infectious. I saw it as a hub for all the fresh ideas coming out of London at the time. Lots of designers had their studios in the East End – Alexander McQueen was on Hoxton Square, The White Cube moved in – there was an electric vibe in Shoreditch at the time, which, obviously has seen tremendous growth since all the digital studios, photography studios, model agencies, bar and restaurants now in the neighbourhood.
When Shoreditch House was opened it really put the East End on the map and made Shoreditch a really cool place to hang out. Also, things change so rapidly around here – so there is always something new to see or go to. Shoreditch feels very alive…
Q) SOBOYE stocks a range of designers. What informs your creative direction for the boutique?
At the moment the driving force is Africa and African inspired design – this has given the SOBOYE boutique a very distinct and unique identity. Within that, I present the very best of what is on offer within that remit.
Q) What other designers / labels are exciting you at the moment and why?
I have always loved Alexander McQueen and I personally wear a lot of his pieces mixed in with my own label items. For SOBOYE boutique, I love what Prey of London are doing as well as Ituen Basi and Bestow Elan. Jewellery wise Anita Quansah and Sheena Bulsara are making amazing one-off pieces.
Q) What has been the highlight of your career to date?
Well to be honest I really think the best is yet to come…
I have had many amazing moments which are leading me to a greater level of brand understanding and positioning.
2013/14 was a standout year as we achieved a lot in that time including opening Lagos Fashion Week, showing at Mercedes Benz Africa Fashion Day Berlin and launching our womenswear collection, showing at Africa Utopia at The South Bank and our show for African Streetstyle on Calvert Avenue – where the street was blocked to house a catwalk and stage – it was a fabulous day… But, I think the icing on the cake for me was seeing my portrait at The Return of the Rudeboy exhibition – however, watch this space as more good stuff coming soon…
Q) And your biggest challenge?
Well there are many challenges that face a self-financed, sole-trader. The biggest personal challenge is staying on top of the finances especially during a creative burst when we are putting a new collection together.
Also, knowing when to call time on work and switch off and engage in downtime. This has become increasingly difficult as a lot of my socialising revolves around work. It can also become all-consuming and you start to live, eat, breath the business. So work/life balance presents a challenge…
Our business is very much hand-to-mouth and we are reaching a stage soon where will need some significant investment to take the brand to the next level and reach the full potential of SOBOYE. Managing this growth and taking the right decisions to foster this growth is challenging. Knowing what to say NO to.
Q) What one piece of advice would you give to a budding creative entrepreneur?
Stay true to your vision and keep at it despite all odds – never stop believing. When things start to improve and go in the direction you had planned and wanted; I think it wise to invest in a business mentor. Relying on the advice of friends and family can be valuable but taking professional advice from someone that has some experience of your challenges and concerns, can be valuable as well as vital to business growth.
Invest you in YOU as you are the most valuable asset in your business. Improve your skill set on any level. Take time to rest. Take time to look after yourself – no time spent keeping fit or pampering is ever wasted. In the digital age where everyone knows the 'cost of everything and value of nothing' it's important to offer something with a different point of view and to fiercely guard your brand identity – don't be naive into thinking that no-one will copy your idea. Ideas are currency and if you have a good one be assured that someone somewhere will be watching waiting to capitalise on it…
Q) What's next?
GOOD QUESTION!! I would love to have other SOBOYE stores in other places. There doesn't seem to be anywhere quite like my store…I'd like to have a store in all the major fashion/lifestyle capitals.
I want to develop the SOBOYE fashion brand and get that wholesaled to great outlets. I'd like better quality downtime and a noticeable life improvement. Would like to also start seeing the fruits of my labour and seeing the SOBOYE legacy take shape.
::
Photography by James Sharpe & Armin Weisheit