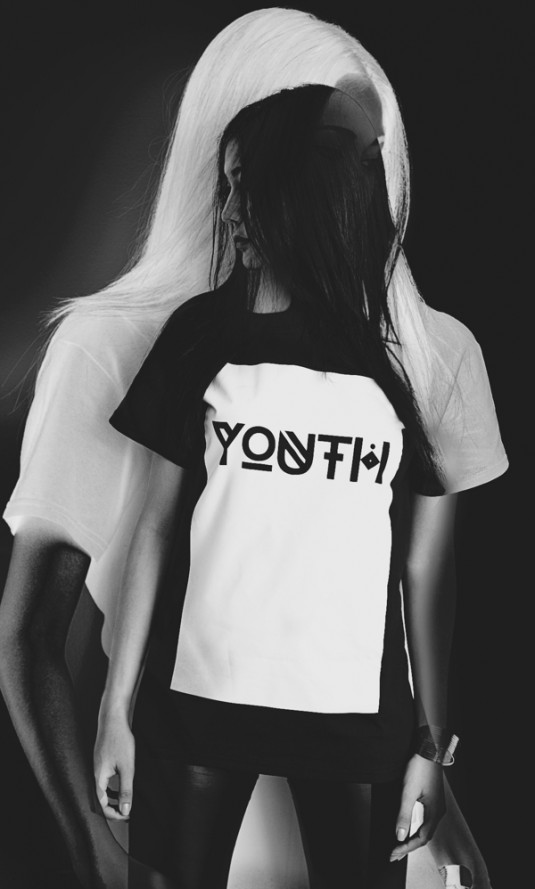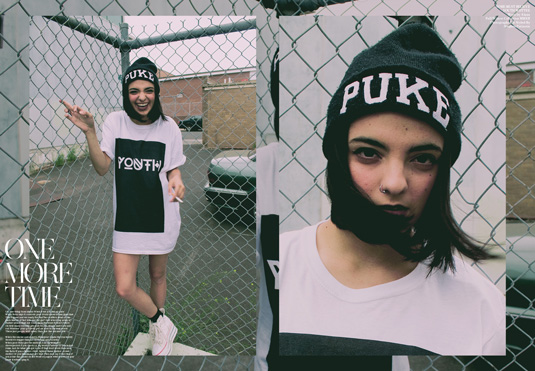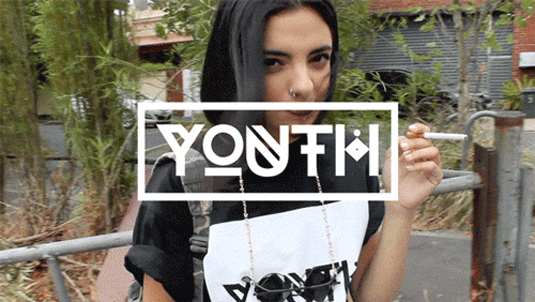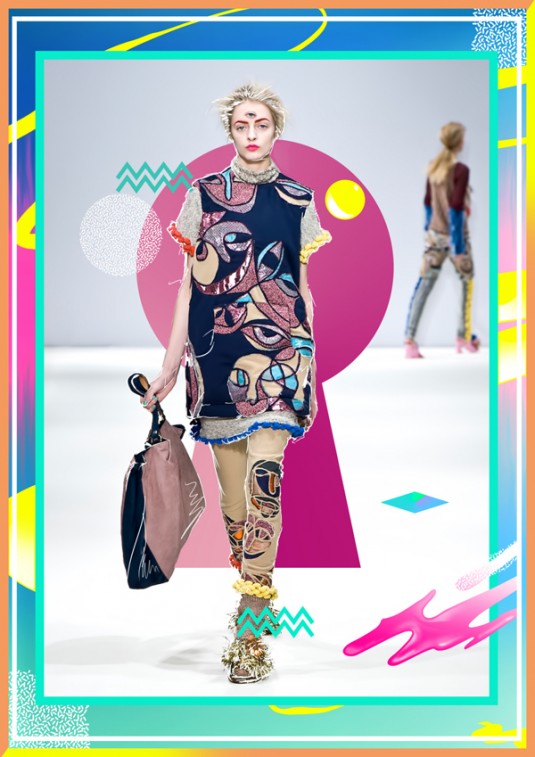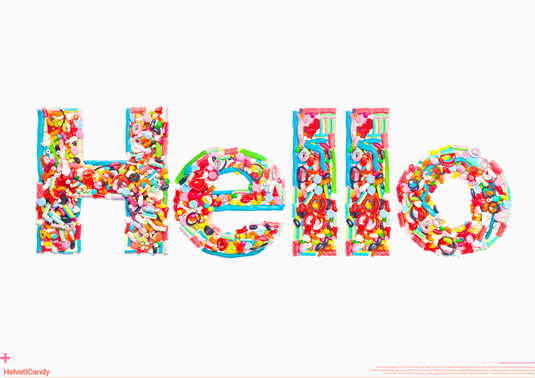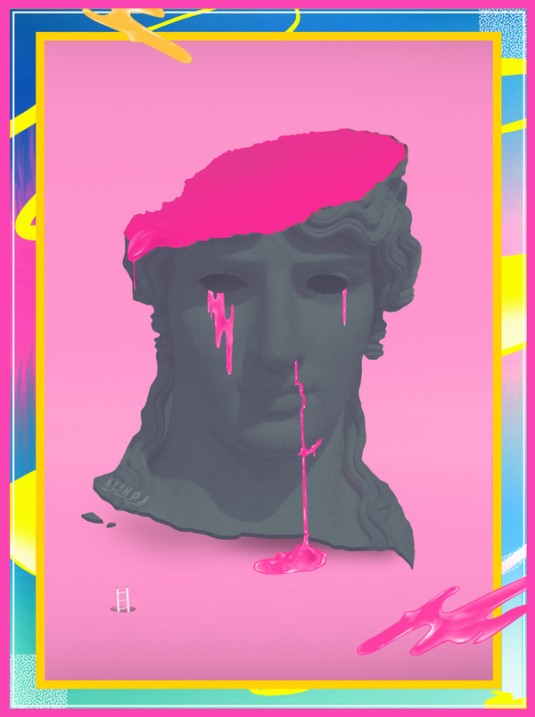 Recent London College of Communication graduate Samuel Carter Mensah hasn't wasted one hot sec before launching his own independent venture, Some Must Believe Studios. While some dream Sam does, flying the flag for the State of Independence.
Q) You're an illustrator, typographer and graphic designer. Did I miss anything?
I also do photography and I'm getting into motion graphics now too. I kind of hate labels when it comes to these things. I'm a multidisciplinary artist. I find my main passion in typography but that is a part of graphic design in general. Labels tend to put creativity in an unnecessary box. A creative is a creative is a creative.
Q) SMB Studios has recently surpassed 2,000 likes on Facebook, you've collaborated with the likes of Idol Magazine and now a deal with Primark may be in the works. What do you attribute your success to?
Really and truly I thank God so much for these things to have come my way. I work so hard too. I spent many years perfecting my craft. I know I'm far from perfect but I can say I'm at a stage where the work is really paying off and the appreciation is coming through in various ways. It feels awesome. This is really the just the beginning, so much more is on the horizon for the future. SMB Studios strives to be creative on all fronts, from typography to illustration to fashion. We will be moving into branding very soon too. I think it's crucial for people to see your own vision before they decide to buy into it, celebrate it and enterprise it.
Q) You've created a strong brand for yourself. Do you attribute this to your educational background in advertising?
Studying advertising increased my passion, which I think is very important. To be passionate about something is everything when you're trying to sell it to the world. You have to take it so much more seriously if you expect others to. Truth be told I've been someone who learns more outside the classroom. Some of the most important values cannot be taught but only experienced. So the successes and failures I endured in the real world made me ready to conquer anything that was handed to me in class. Advertising taught me you could only go so far being just a good designer if you don't know how to market or strategise.
Q) How important do you think it is to create a unique and memorable brand in today's market?
Being unique is everything. A lot of students nowadays lack a unique vision and this is why a lot of Senior Creative Directors around the world say that they prefer creatives who never went to University or don't have degrees. You become indoctrinated to do things one way and you never really explore and develop a specific style for yourself. While doing a degree can refine your knowledge some would say it chips away at your innate creativity and passion.
This is an industry that isn't reliant on grades but rather passion and originality, you cannot teach those things but you can work on them. It's the difference between someone scrolling past your work or them staring at it for five minutes and calling their friend to tell them about it. Above all the work you put in being original will determine the success of your brand and portfolio. Whether you work for an agency or a specific brand itself as part of their creative team, that is what will always be expected and must be delivered by you at all times. The pressure is very real.
Q) What inspired your brand? Is it reflective of your personal style?
Well SMB actually formed from the initials of my name but I also wanted to transform it into something more universal. I came up with the pseudonym 'SOME MUST BELIEVE'. It was perfect because it represented what every creative must feel at some point- that feeling that someone must believe in their work and their talent.
In fact, whether you're an individual or a multi-million pound brand people must believe in your work or product. On a perhaps more deeper aspect, it stems from the fact that even the smallest of support and belief from someone can go a long way. People believed in me early on and it has got me this far and it can carry me much further. It is understandable that not everyone is going to like what I do but as long as a few do that's all the motivation I need. 
Q) Did you have reservations about starting an independent brand?
It was something that went back and fourth in mind for a long time. What was the best route to take? Should I work for an agency? A brand? I had an identity for my work and myself but taking that to the next level was the question. While the security of being with an established company had its perks, I realised the only way I would be able to create things on my own terms and to really establish myself the way I wanted to was to start my own brand or venture. Being your own boss is what most people would like but very few have the courage to go for it.
Q) What would your advice be for someone who wants to start his or her own independent venture?
Trust your vision. Do your research. Be original. Quality is everything and execution is even more!
Q) You launched SMB Studios in the midst of completing your degree at London College of Communication, how did you find the time?
A Lot of dedication and sacrifice, it meant not having much of a social life and focusing on my work. At times even my schoolwork suffered but I always believed in myself and that it would be worth it. In fact, I enjoyed doing my own work rather than my schoolwork. Mostly because by then I had real clients with real deadlines that I had to abide by. I can definitely say that early thrust into the real world of clients prepared me for life after university. When a client of mine in New Zealand says they need something overnight I can deliver that to them. I'm used to all nighters and the unpredictable nature of the work.
Q) Most recently you've ventured into fashion with your collection 'Youth'. What inspired this?
The YOUTH collection was a spin-off from my first typeface ECHELON, which I designed last summer. The collection began as a word, 'YOUTH', I thought it would look good on a tee to market ECHELON. I chose the word 'YOUTH' because it represented everything that was around me, the need to be young, cool and fashionable. The youth really are everything. They control the culture, ideals and vision of the future. To see the way it [the collection] has transformed into something of its own is very humbling. I'm currently working on it's potential to go further.
Q) I've noticed most of your models are friends from university and creative's like you. Their imperfections create a beautiful and youthful authenticity. Was this intentional?
Wow, I never looked at it like that. I definitely thought they represent youth in the way I wanted to represent it. I had a certain vision in my head of what I wanted and they happened to fit it perfectly. I knew I didn't want that obvious grunge model look but instead something more accessible. I combined that with strong graphic elements in order to create something new and fresh.
Q) Will you continue your foray into fashion?
Yes, definitely. The recent graphic fashion boom has been great, it has been a free for all in terms of creativity and concept. It has really put me in the frame of mind to create something new and memorable that will stand out for years to come. I myself have a very keen interest in the field and study it frequently. The type of fashion I see myself making in the future is still for discussion. It's a whole different world and requires a whole new set of ideas and disciplines.
Q) What inspires your art?
Everything. Literally everything. A large part of the 'YOUTH' marketing visuals were inspired by ads for an automobile company. Anything can inspire anything. Get an idea and twist it to fit your concept or vice versa. The best creatives can spot the smallest things and exploit them to create something totally new and powerful.
Q) Who are your favourite London based designers?
I admire creatives all over the world and London is really doing a lot now. Some of faves are people like Kate Moross and design studios such as ILoveDust, Studio Blup and Sagmeister & Walsh.
Q) Whats next for SMB Studios? Do you want to remain independent or are there collaborations in your future? 
A bit of both really. Collaborations are a positive thing and can bring a new audience so I'm not one to shy away from that. It's also good to get a creative with others and push the envelope but for the most part independence is where it's at for me. There is still work to do in establishing the brand and myself. I am also expanding the team this year. There's an open invitation to creatives who feel the vision and support our movement.
You can follow Samuel at @SMBStudios
::
SMB Studios Q&A is part of the State of Independence series
State of Independence Pop-up Island | 22-28th July 2013
Unit 17 | Boxpark Shoreditch | 2-4 Bethnal Green Rd | London | E1 6GY