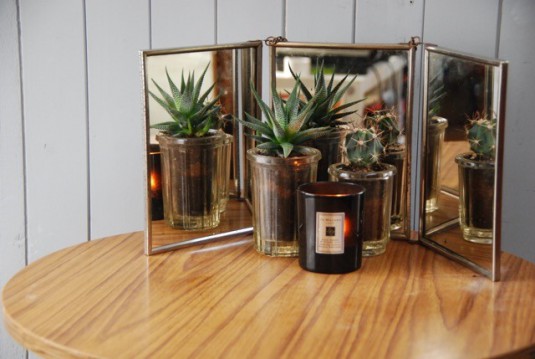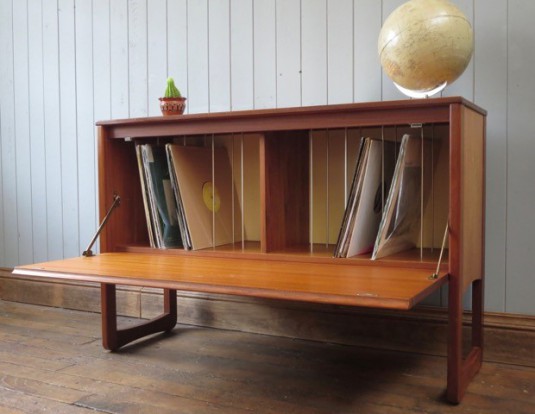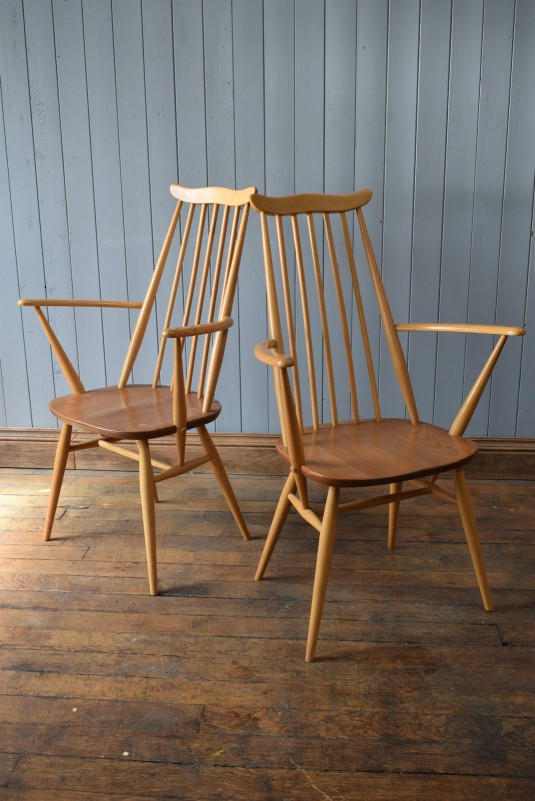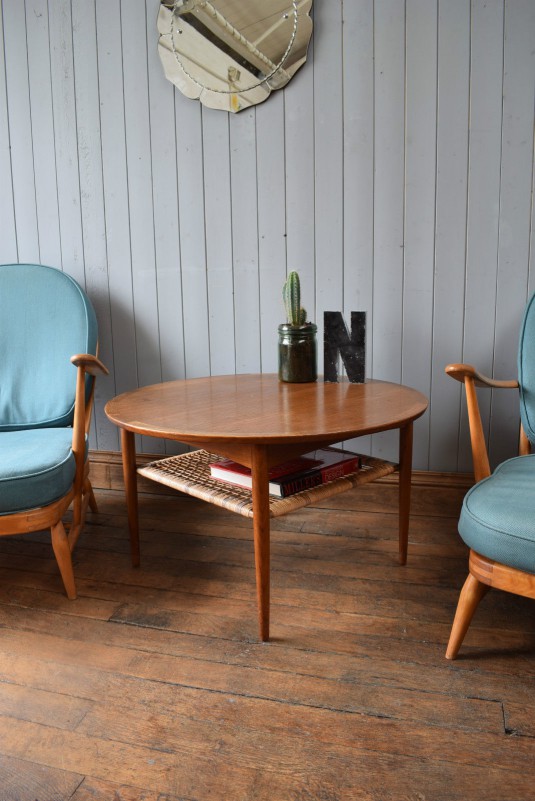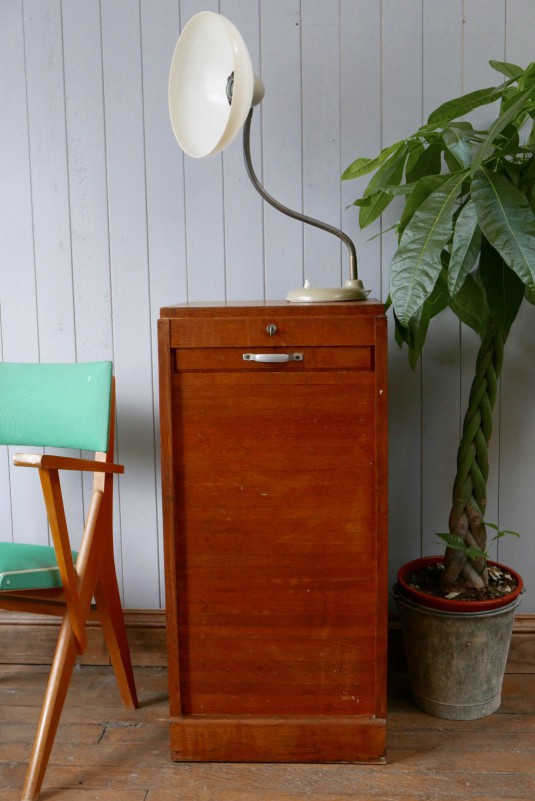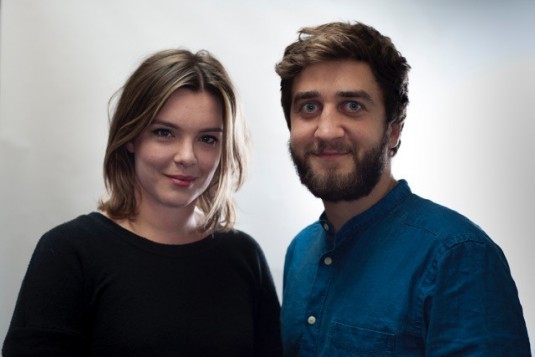 The inspiration behind vintage furniture company Stowaway London is a story of romantic brand beginnings, befitting of partners in both love and business, Sam Ridges and Sophie Ruth. As the tale goes, whilst on a ferry crossing on their first overseas buying trip, the pair would sneak quick naps in the back of their van, like a pair of Stowaways.
Very much still in the honeymoon start-up stage, Stowaway London set-up only nine months ago in a warehouse in Tottenham. Inspired by Sam's long line of the family lineage of antique dealers, and Sophie's love of interiors, the pair set up shop on eBay selling mid-century / vintage furniture and accessories.
Stowaway London gives us the lowdown of sourcing their rare finds, selling on eBay and the value of buying the best, with the budget you have.
Q) Tell us a bit about yourselves…
Both born and bred in Dorset, 27, but have lived in London for years now in a great warehouse in Tottenham.
Q) What was the impetus behind setting up Stowaway London and how did you get started?
Well, it was really to combine Sam's expertise and my love/hobby for interiors. Also, a big part of it was to start and set up something that was totally ours – I was really fed up with working in an office. To have the freedom to do and to go where ever we wanted had a real appeal to it.
Q) What in particular sparked your interest in the vintage market?
Sam comes from a family of antique dealers, he has been around it all his life so there was no escaping it for him but as a newcomer, I am attracted to the rarity of pieces and never knowing what you might find.
Q) Vintage / retro furniture is a niche market. How do you think it's fairing with today's cheap and cheerful furniture counterparts such as Ikea?
The vintage market is thriving and I think it's because people are looking for something that is a little different and something that no one else has. Vintage Furniture is so much more accessible than it was a few years ago and I think the internet has a huge part to play in that. Vintage and new pieces can and do sit alongside each other – there is enough space for both in your home and in terms of market share.
Q) You retail online through eBay. How important has the platform been to your business and what tips would you give to anyone wishing to sell online?
eBay has been everything to us as a start-up – it was the right platform for us to use to reach customers and we have been fortunate to have gained a great loyal group of them. Also, it is great to know that we have had our pieces go all over the world – the furthest so far is a sideboard to Brazil.
Advice wise I would say that finding your signature look and style of photographs is absolutely key – the devil is in the detail. It will make you instantly recognisable.
Q) What has been your most exciting accomplishment so far and the most challenging?
Most exciting has been the collaborations we have done with a few pubs and restaurants – nothing quite like seeing your combined vision come together. The most challenging would have to be having the time to fit everything in. As a start-up, you are learning all the time which is so much fun but can be a little time consuming – especially if you want to get it right first time.
Q) Do you have a favourite period of furniture design or designer? If so, who and why?
Sam and I both definitely favour Mid-century Modern pieces – the warehouse would be full of it if only the cat permitted it.
Q) How do you approach your sourcing process? Is there a key aesthetic you adhere to?
The sourcing process certainly starts and finishes with a lot of research. Learning about certain designers, eras of furniture and what is popular can really help. You never know though what you might stumble across so ultimately you have to go with your gut and your own views on things but you are always looking for quality as it is crucial. I think you get a feel for it and there certainly is this magical look that you are looking for which is also so hard to define.
Q) How do you stay organised?
With a lot of stationery and a very up-to-date calendar.
Q) What's been the most useful business advice you've been given?
Buy the best you can with the money that you have.
Q) What's the vision for Stowaway London? What would you like to achieve in the next few years?
Hopefully more of the same – please. To keep growing and evolving as we go along with the vision of selling great vintage pieces for a very long time. In the short term, we will be launching our very own website and maybe one day have a space that hopefully crosses being a studio, cafe, shop and creative hub (fingers crossed).
Q) What was the last book that you read?
I am halfway through Captain's Corelli's Mandolin and Sam has just finished The Goldfinch.
Q) What's on your current playlist?
Our friend Al has a new EP out called Shadow Lake which is just beautiful and on repeat.