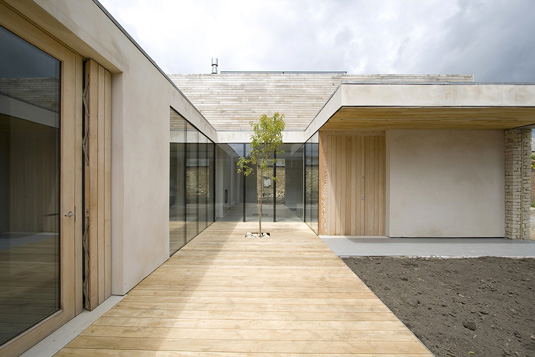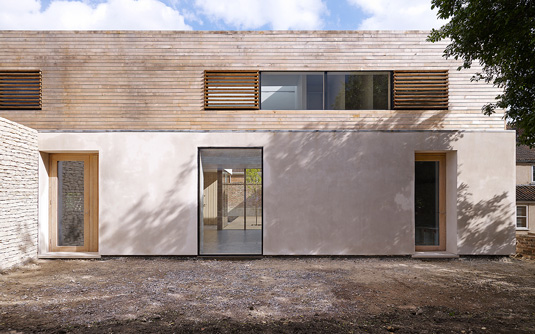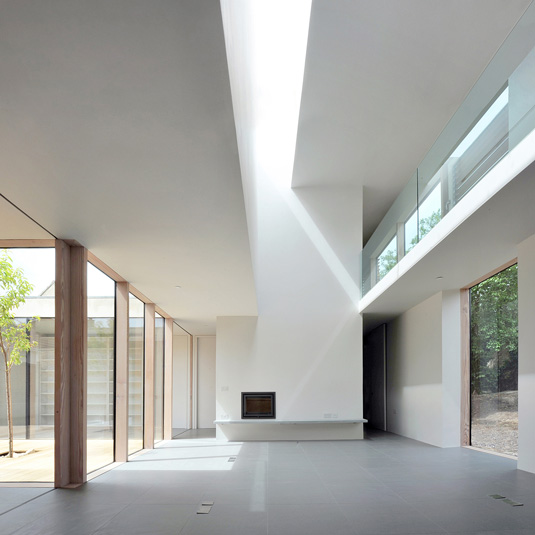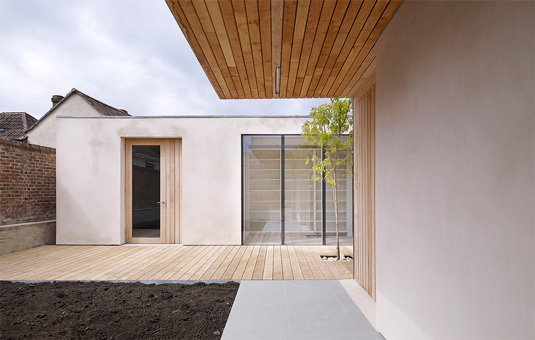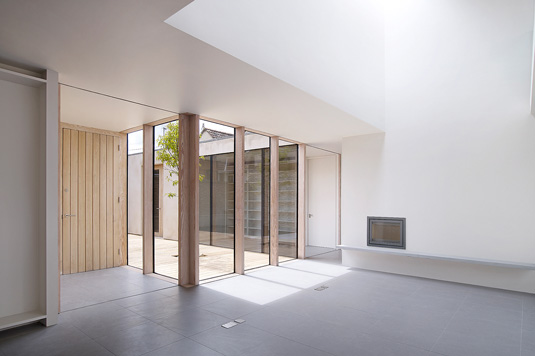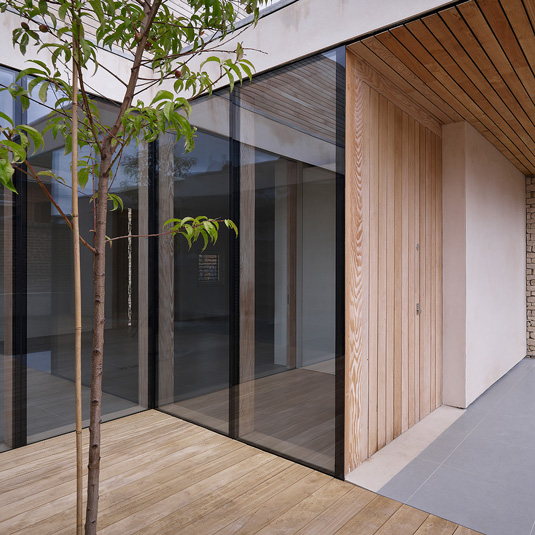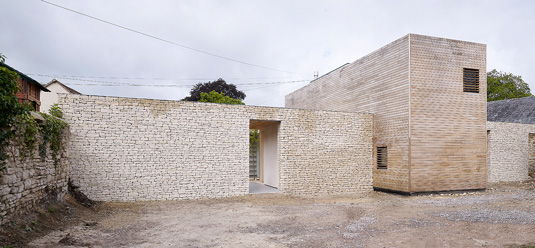 Chris Romer-Lee from architectural practice Studio Octopi recently got in touch to let us know about a recent project for Orchard House that was right up our street. Or is it that we'd love to live on a street with more properties similar to this.
Both are no-brainers, but this commissioned live / work space draws into focus the application of responsive architecture and the home building process in Britain. As small businesses become an ever more important facet of the British economy, the likelihood of a greater demand for balance between domestic / commercial requirements seems a given.
The simple free flowing plan of Orchard House wraps around a glazed central courtyard filling the house with natural light, achieved through a careful alignment of windows and a double height gallery.
A studio was included to the north of the house looking over the orchard garden allowing the client to practise various arts and crafts both inside and out. Environmental credentials remain intact, with the house being designed to Level 4 of the Code for Sustainable Homes.
Just the type of development that newly appointed planning minister Nick Boles would do well to look at in fact. After describing current housebuilding as "ugly rubbish", Boles has recently found himself embroiled in rhetoric concerning the nation's moral right to own a house and garden.
His call for "beautiful" housing sensitive to 'local area concerns' will make up a pivotal part of plans to develop on a further 2-3% of land in England. Development plans of Peter Redfern's Taylor Wimpey group seem counter-intuative to the Boles ideal, which is what makes the idealogical positioning of Octopi so relevant.
Andrew Motion – chairman of the Campaign to Protect Rural England – and a range of green field protectorates could be allayed (to some degree at least) by architecture that not only interacts with the surrounding landscape, moreover works with the inhabitant[s] in mind.
One suspects Mr Motion may well have greater issues with the people inhabiting these new builds – and of course there's the socio-political debate to be had in regard to expansion of the urban populous. Nonetheless, wider discussions concerning attitudes to home building the UK would come on leaps and bounds if government ministers and developers alike were to take the multi-dimensional Octopi approach.