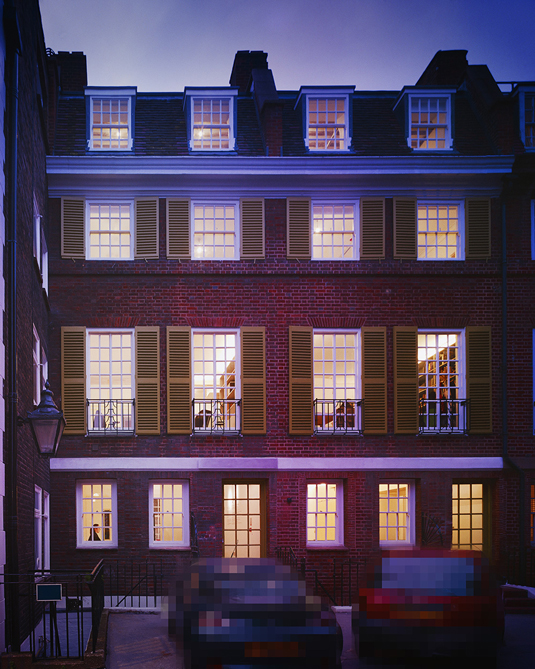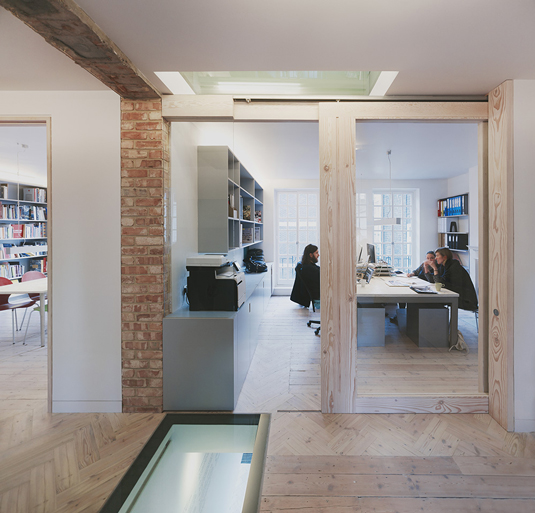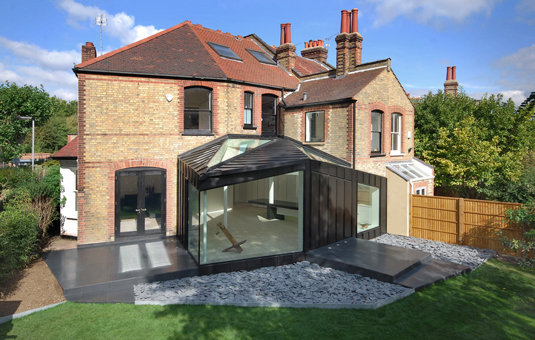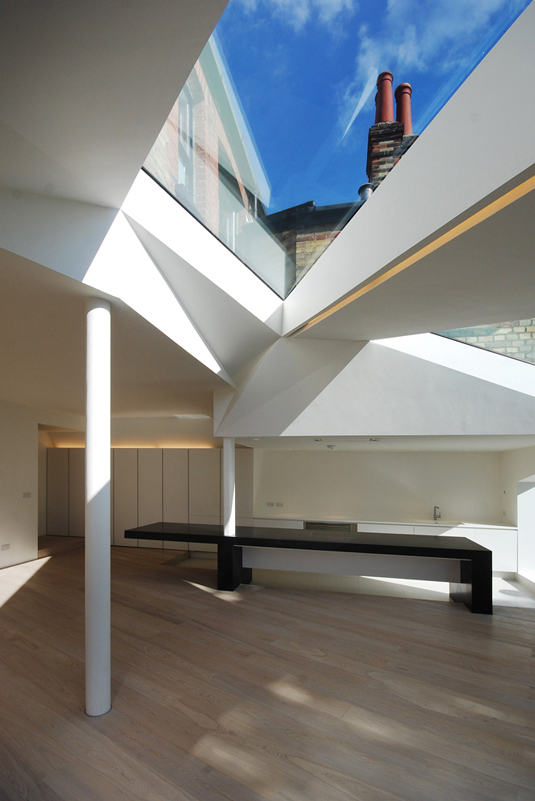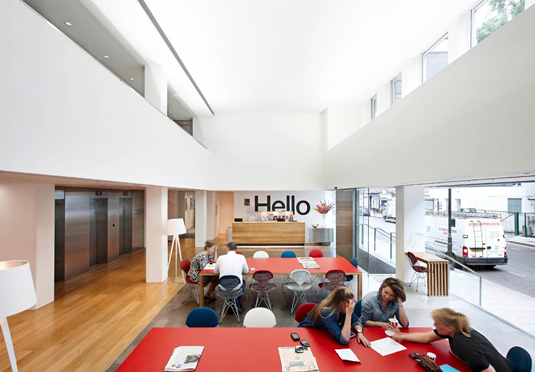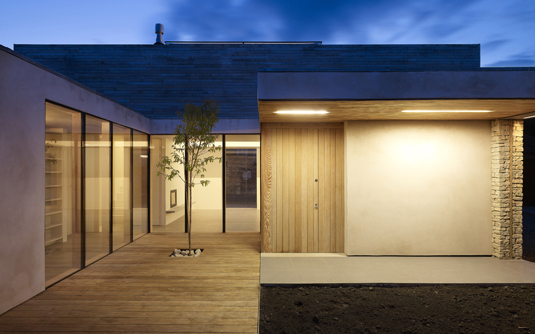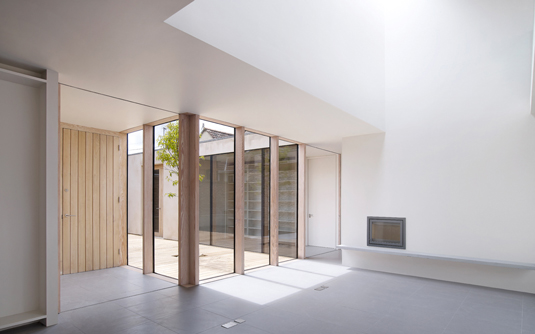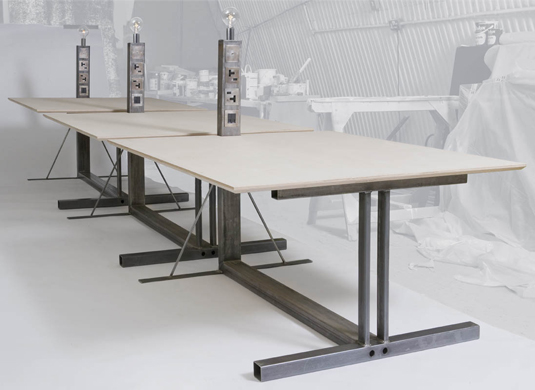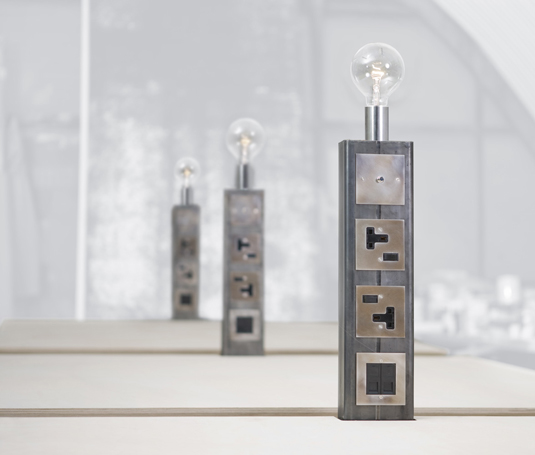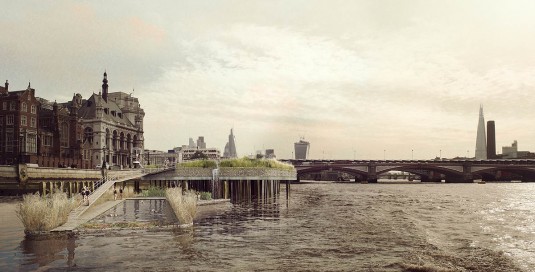 There's something different about Studio Octopi – a self styled creative architectural practice. Not sure what that looks like? Well from the minute you hit their clean, functional (and dynamic) web homepage, such a position becomes clear.
Studio Octopi seamlessly straddle commercial private and public sector like a seasoned triple-jump champion. We're not sure how good Studio Octopi co-founder Chris Romer-Lee is at the triple jump, so we thought we'd stick to subjects like architecture and how sustainability works hand-in-hand with a progressive design ethos. Kaytee Hernandez asks the questions.
Q: How did Studio Octopi come about?
Studio Octopi was founded by James Lowe and I. We met each other during our degree in architecture at Plymouth University, we both then came to The Bartlett, University College, London. Ten years later we founded the practice in my living room. We lost our one and only job about six months after starting the practice. That was when we realised we'd embarked on something challenging.
Q: Your work — whether a community development such as the Thames Baths Project, or a commercial project like the Saatchi & Saatchi renovation — has a sustainable edge. Has sustainability always been a part of Studio Octopi's ethos?
Sustainability is key to any architectural practice with a sense of responsibility. It's always been one of our ingredients, but each project demands a particular focus in the same way that a design concept emerges so does an environmental strategy.
Q: Architecture is responsible for about 45% of green house gas emissions in the UK. How can architects/architecture be part of the solution to this problem?
Architects are well aware of their impact on the environment and every good practice will always be working towards a more efficient solution to a problem. However, this needs to be a combined effort, from the architect, their consultants and of course the client.
Q: What stops people from investing in sustainable design? How can the myths surrounding sustainability (expensive, ugly, difficult to build, only for certain types of people, etc.) be disproven?
The cost is the easiest reason for clients to duck their responsibilities. There's plenty of expensive kit out there offering alternatives to the obvious heating, water use and lighting. In 2011 we completed a new build house in Wiltshire that reached Code 4 on the Code for Sustainable Homes.
The restrictive budget limited our use of some technology however we still delivered a very efficient building with simple and cost efficient measures such as insulating beyond the regulations and ensuring air tightness (no drafts!).
These are simple and achievable measures that all home owners should endeavour to achieve. We push these forward from the start of a project, they are non-negotiable.
Q: How do you approach a brief? What's your process?
Each brief we receive is analysed in the context of its site, budget and client. We will look for alternative ways to achieve the client's brief but also look to offer something unexpected. Very often the unexpected emerges from lengthy discussions with the client or research into the history of a site. This process is led by James or I, working with a project architect. Often the other director will play a contrary role to prise away at the team developing a concept. The process is intense and extremely thorough, bordering on obsessive!
Q: Does your process change if you're renovating a space as opposed to building something new?
Our approach doesn't change, both are about place making. Clients are always surprised to hear this but renovation is considerably more complex than new build. We recently completed the Delfina Foundation in Victoria, London. This has been our most complex refurbishment project to date. You need a committed builder and patient client to achieve projects like this.
Q: In addition to your work with Saatchi & Saatchi, you've worked with creative agencies such as 18 Feet & Rising, Archibald Ingall Stretton and Beattie McGuinness Bungay. Does working with the creative industry allow for more freedom and innovation in a project?
Absolutely. After five years working for homeowners having a run of advertising agencies was a shot of adrenalin. The successful ones encouraged us to work closely with their creative team. At Saatchi & Saatchi, ECD Paul Silburn was huge in helping us understand what made the granddaddy of advertising tick. Saatchi & Saatchi were very focused on their objectives, 18 Feet and Rising approached it in a totally different way. We were granted full creative control! Once the conceptual design was agreed with Matt Keon we made most of the decisions ourselves which allowed us to drive through a very experimental workspace.
Q: Each studio has a unique vibe. Is it an important part of Studio Octopi's practice to inject the client's personality into the space?
Yes, each job reflects the client in some way or another. Not dissimilar to a good tailor. We have our favourite details but continually push each project to discover new territory. Without this investigative and experimental approach there is no point in doing the project. We're working to learn, when we claim to know it all, its time to close the studio!
Q: What has been your favourite project to date?
We are very close friends with the client from the Park Avenue South extension. The trust between architect and client has never been matched. It was an exceptional experience that perhaps only happens once every ten years. What we learnt on that project catapulted us into winning the Stratford Kiosk project. The Kiosks was our first crossover into public works and the project was cancelled just before the Olympics. We've not given up realising the scheme, in 2011 it won an award for one of London's best new unbuilt schemes.
Q: What are you obsessed with right now? What is influencing Studio Octopi?
Now it's all about landscape. We're just completing a 1000 seat amphitheatre refurbishment in Berkshire. We'd never done a theatre before let alone landscaping on this scale. That project then influenced the Thames Baths Project which came about through a competition for future uses of the River Thames. This scheme would be a chance for Londoner's to reclaim ownership of their largest outdoor public space. We sincerely believe that in ten years' time we could be swimming in the River Thames adjacent to Blackfriars Bridge.
We're currently working with Michael Place at Build on a website and identity. The site will shortly go live and we can begin to collect supporters. We're hoping keen swimmers Tracey Emin or Paul Smith might like to champion our cause…
::
Chris will be featuring as part of our Sustainable Design talk hosted by Good Design w/ Chris Romer-Lee (Studio Octopi), Yelena Ford (Honey Club / Wolff Olins), Rachael Taylor (Southampton Solent University) and Sevra Davis (RSA) // Thu 27 march 2014 // 19:00-21:00 // £10 // Bootstrap Company, The Print House, Dalston, E8 3DL // BOOK TICKETS