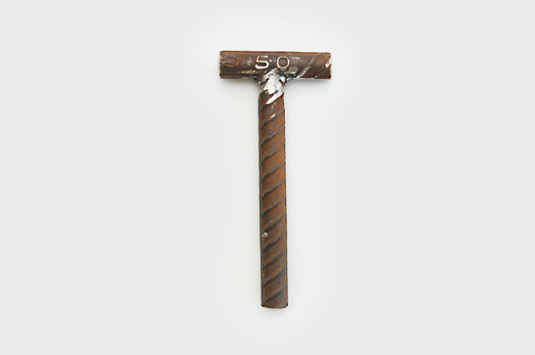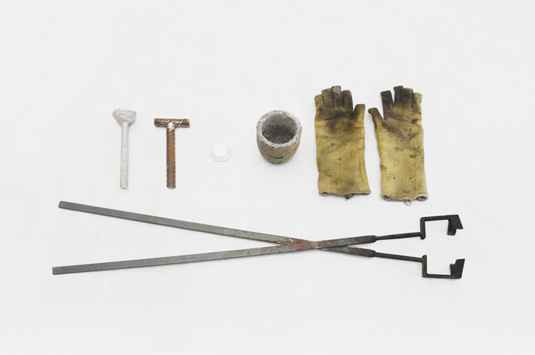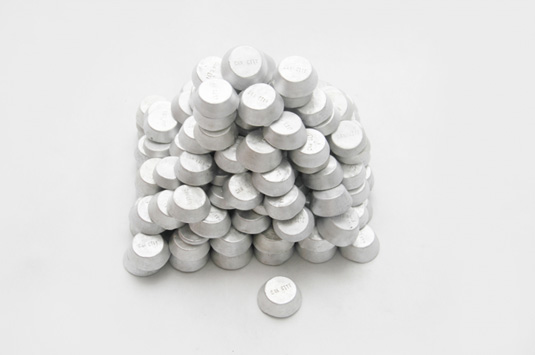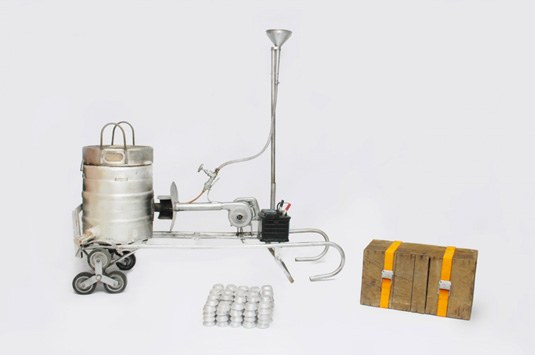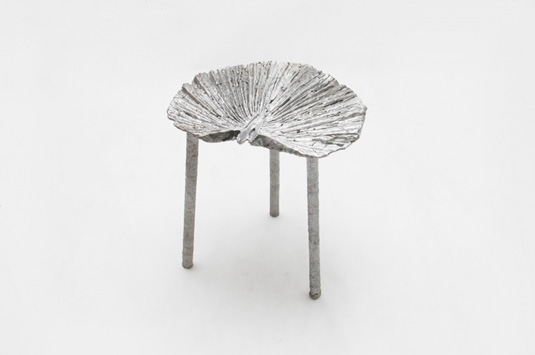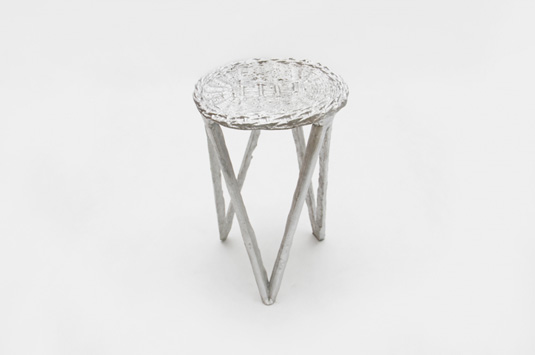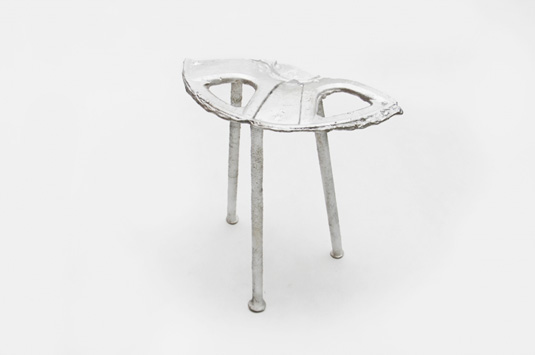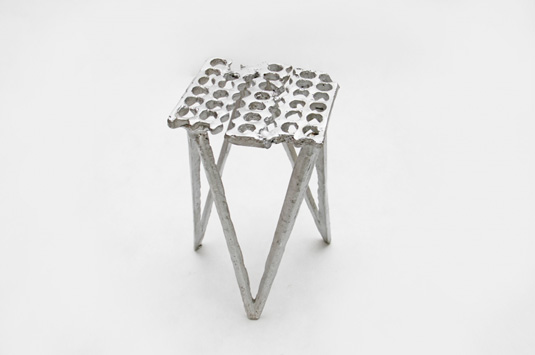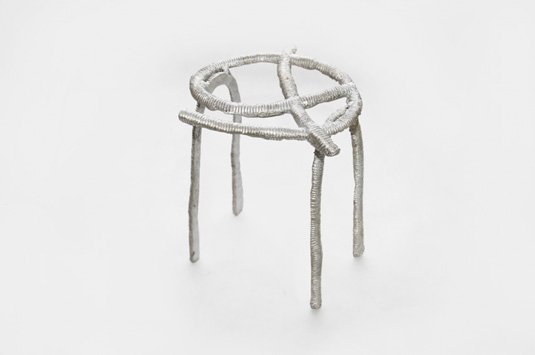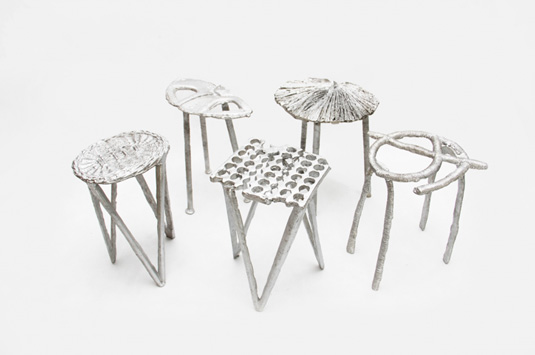 São Paulo: a city of some 20 million residents (7th largest in the world), yet where over 80% of recycling is collected by an informal system of independent waste collectors known as Catadores. The very epitome of resourcefulness, these guys pull their handmade carts around the streets, recycling what others throw away.
Studio Swine and their Can City project aims to create a system where the livelihoods of the Catadores extends beyond the endless task of rubbish collection. Their mobile foundry operates around the streets of São Paulo, smelting aluminum cans using waste vegetable oil collected from local cafes as fuel. The moulds and the finished pieces are all made on location, turning the street into an improvised manufacturing line.
The Catadores mine the streets for materials for the furnace, while cheap and adaptable sand moulds are made using readily available construction sand from local building sites. Brazil is the world's third largest market for beer with over 13.2 billion litres produced in 2012. In a World Cup year, it's safe to predict those figures will be substantially higher, making for an awful lot of waste aluminium just ripe for recycling.
In what we could call a suitably resourceful partnership with Heineken, this project represents a chance to showcase their sustainability / CSR credentials in something other than a Drink Aware campaign. Expect to see many a high-end manufacturer adopt these localised and relatively immediate production techniques in 2014 and beyond. While it would be pretty darn difficult to get a license to produce furniture on the streets of London for instance, Studio Swine have nonetheless positioned themselves at the helm of what could become a new industrial / manufacturing vanguard.
::
Can City is directed by Dutch filmmaker Juriaan Booij // produced by Agatha Yassudo Faria // commissoned by Coletivo Amor de Madre