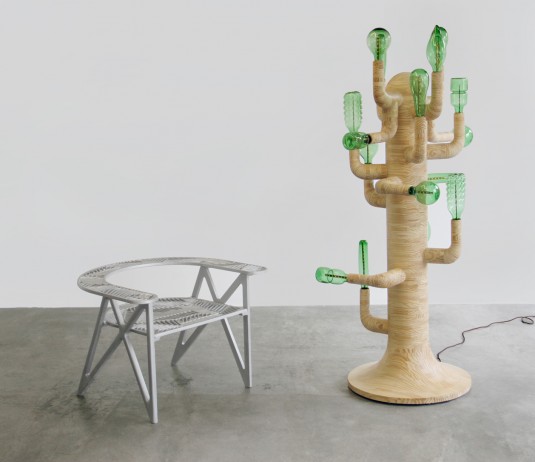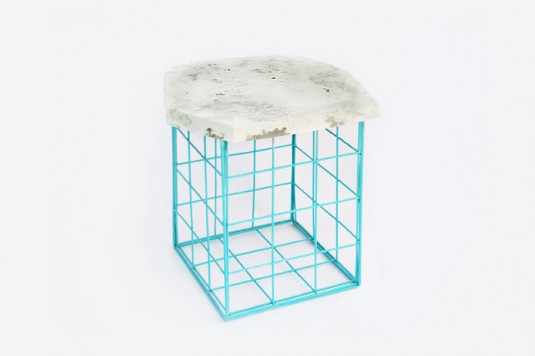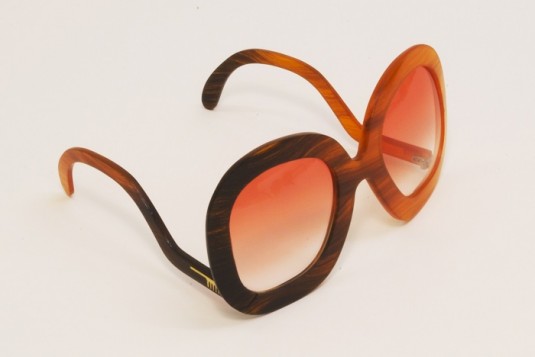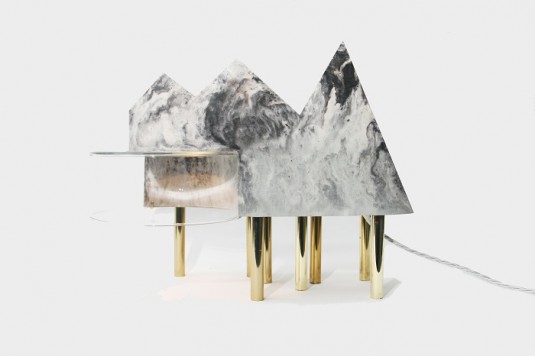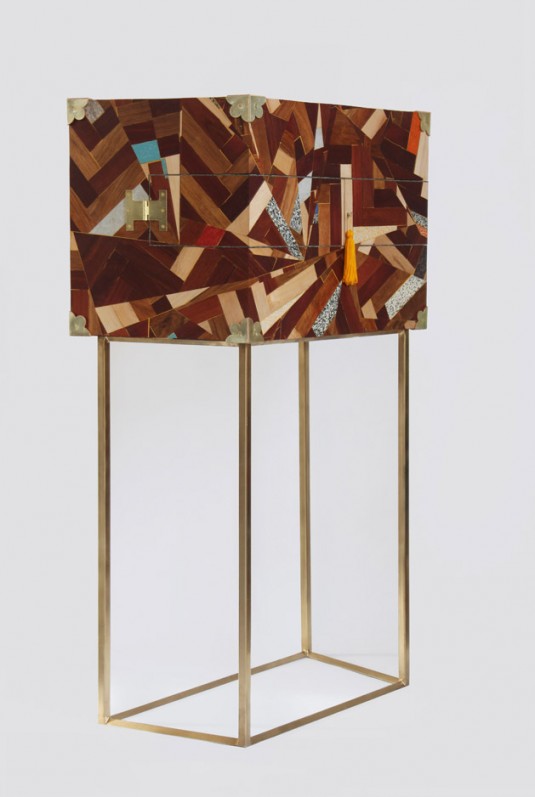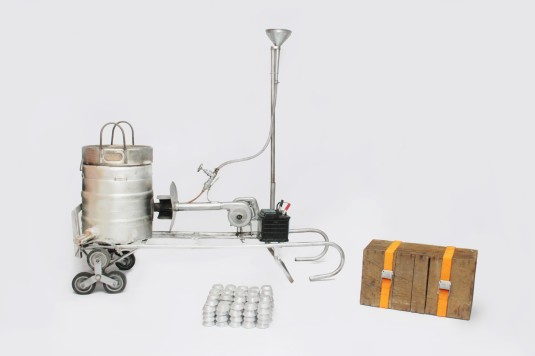 Super Wide Interdisciplinary New Exploration just about covers it for Royal College of Art MA graduates Azusa Murakami and Alexander Groves. The pair set up Studio Swine in 2012 and since then have gone on to apply experimental practise to sustainable design.
Unafraid of a challenge, SS have made glasses out of human hair, created a chair from waste found in the sea and created a mobile foundry that smelts aluminium cans to help create a street-side manufacturing process in Brazil.
As well as finding fantastical and everyday design solutions, Azusa and Alexander have shared their insight on TED, run workshops at the Design Museum while also having exhibited at New York & London Fashion Week and the V&A. Their client list isn't too bad either, citing Veuve Clicquot, Heineken, Unilever & Droog amongst them.
Q) How did you first come to collaborate together and then form your practice Studio Swine?
We studied together at RCA and we began helping with each other's projects before forming the studio.
We have very different approaches to design so we have to convince each other of an idea first, which means ideas are pushed further.
Q) Your approach to product design is experimental and rooted in re-use as well as producing aesthetically crafted creations. When producing your prototypes, what is the thought process when balancing all these elements?
We really approach design with a lot of research and a lot of naivety, it's really important for us to experiment with materials in the studio and make mistakes to find a new discovery.
It's really the tension between wanting to be sustainable and aesthetically pleasing that drives innovation.
Q)  Studio Swine's philosophy believes that 'desire is the greatest agent of change' can you elaborate on this and why it's important to your work?
We think sustainability has a bad image and is too often associated with furniture that looks like weetabix. This is changing though and has to- sustainable design without desire is unsustainable.
Q) Your work plays with the perception of sustainable and purposeful materials and products. Are attitudes towards re-use design, both in society and the educational system changing?
I think there is more interest in conceptual design and thinking about the whole system that creates something not only the final product. Finding new ecologically responsible materials or rethinking old ones is a great way to drive innovation.
Q) Many commercial products are designed for planned obsolescence. Do you think that it will always be an inherent process to commercial design?
It will as long as environmental cost isn't factored into the price of goods. If we could subscribe to products so there was a real incentive to make products last longer.