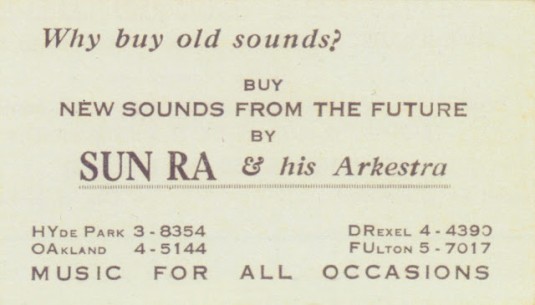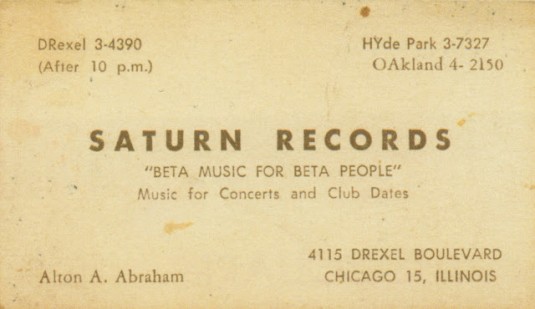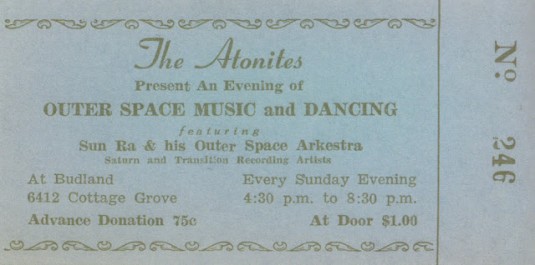 When you know yourself, things tend to fall into place. When you have an interplanetary vision, things are destined for outer space.
For the uninitiated, Le Sony'r Ran (1914 – 1993) was founder of pioneering Jazz collective Sun Ra Arkestra. Sun Ra himself claimed to be of the "Angel Race": not from Earth, but from Saturn – of course. A complex, principled persona, Sun Ra defined himself by an unwillingness to feed into popular narratives of the time, or any other time for that matter.
With a clear proposition straight from the Bill Bernbach copybook of headline writing, these Sun-Ra business cards – like everything about Sun Ra – seem almost from another world. "Why buy old sounds? Buy new sounds from the future", makes for a compelling argument. 'Beta music for Beta people'? Well I rest my case.