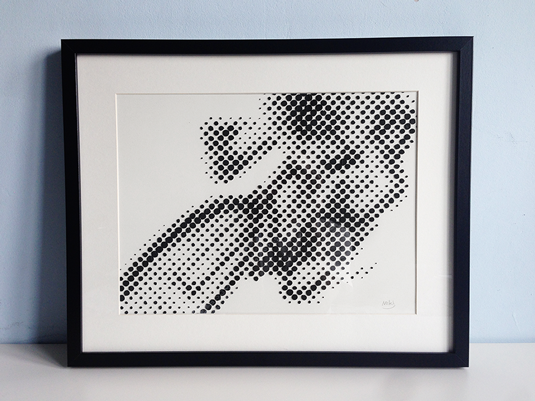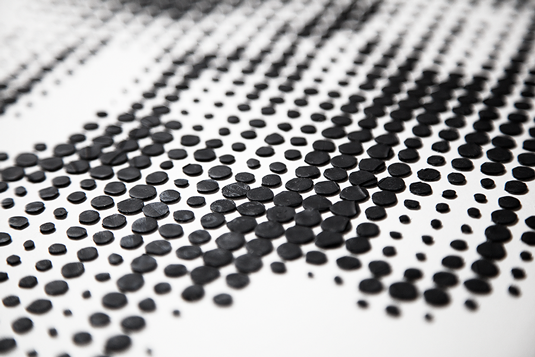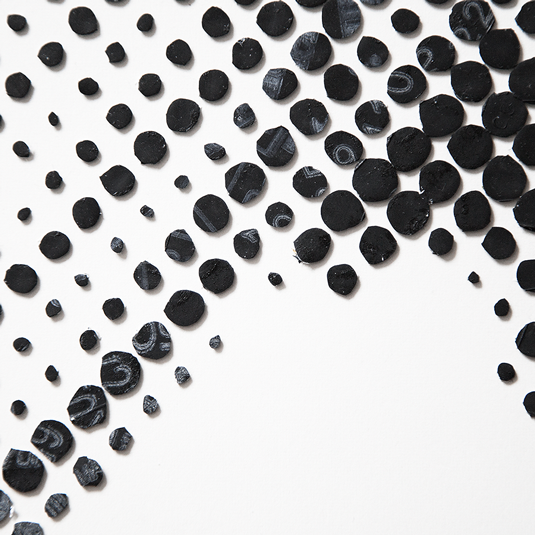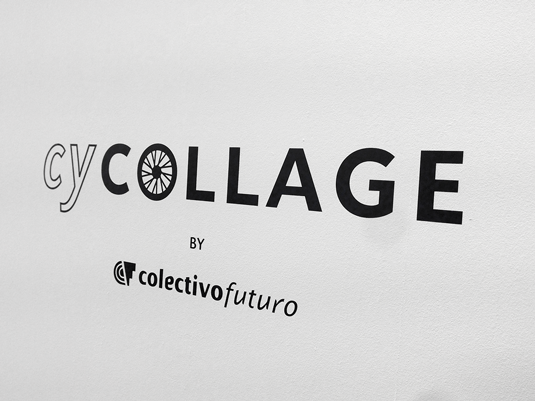 You see the work from afar. Sure, it looks impressive. You get closer and 'booom!' – the artistic endeavour of Japanese Art Director / Designer Takafumi Miki becomes clear. Mickey says: "I tried to turn waste material into something surprisingly wonderful." We say: "mission accomplished."
Cut exclusively from a punctured bike tyre inner-tube, the production of Dots Ride will have required an almost obsessive dedication to craft – a trait that defines the Colectivo Futuro Cy-Collage exhibition now showing at The Old Truman Brewery as part of the Spin London bike festival.
A curated selection of the finest in cyclery and cycle culture, Spin LDN opened Mar 28 2014 15:00 and runs until 17:00 tonight, so get pedalling.
::
Cy-Collage by Colectivo Futuro at Spin LDN // ft. Emily Evans, Kaoru Saotu aka K+, James Dawe, Nick Higgins // 15 Hanbury Street, The Old Truman Brewery, Brick Lane, E1 6QR