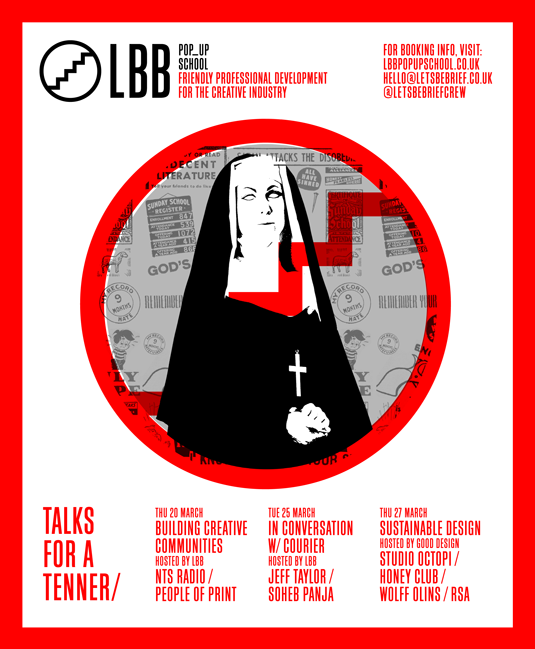 Ok, so we can't really put a price on the benefits of sharing collective wisdom / all-round brain food and inspiration, but we've given it a damn good try.
For ten pounds per talk at the LBB Pop-Up School we'll be delving into a range of subjects with our esteemed guests.
First up: this Thursday (March 20), where we'll be discussing why and how people choose to build creative communities, and online platforms with NTS Radio founder Femi Adeyemi and People of Print founder Marcroy Smith.
Tuesday 25 March we're in conversation with Courier; gaining an insight into the current business trends impacting on creative industry.
And we close the Pop-Up School with a discussion around the topic of Sustainable Design (March 27), hosted by Good Design and featuring Chris Romer-Lee (Studio Octopi), Yelena Ford (The Honey Club / Wolff Olins) and Sevra Davis (RSA Design Awards).
::
Follow the links to book tickets or go here to see full timetable