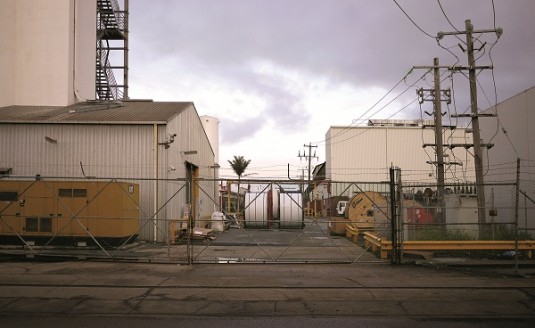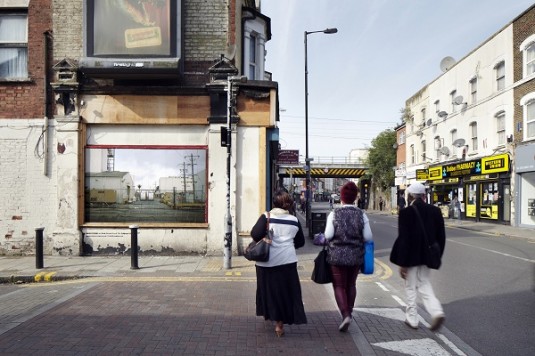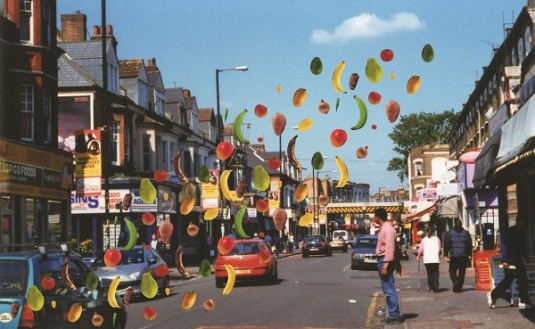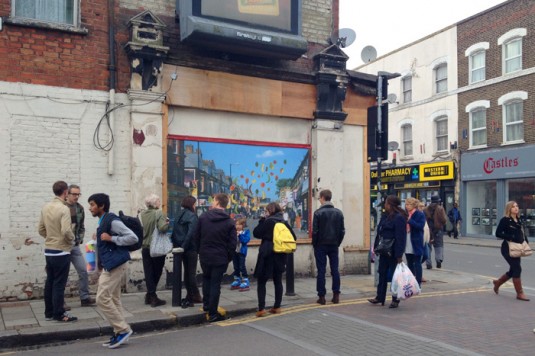 Tottenham's West Green Road is not traditionally known for its inspiring vista views. The dilapidated high road comprises of an array of Caribbean and African fruit and veg shops, halal butchers, barbers and hair shops – all sat next to random odds 'n' ends furniture stores and mobile phone fixers. Despite such variety, this lively multi-cultural destination and its mix of eclectic business has yet to court much in the way of investment from local Haringey council – until now.
With an impending multimillion-pound regeneration plan for the Tottenham area by Haringey council and partner developers, change is certainly in the air. Coffee shop franchise Costa has already taken root in West Green Road along with a metro Sainsbury's. Both stores stand as strange anomalies of shiny glass and florescent lighting between Off Licenses and the like.
As a temporary means of infusing culture into local commerce, art collective Make-Room – set up by artists Megan Beck and Jenni Grove – have initiated a pop-up art project to make use of an empty billboard just off the high road. The disused billboard has become an alternative exhibition space featuring four emerging contemporary artists and architects.
The featured artists (Peter Grove & Holly Board, Pippa Connolly, Robert Crosse, Rosie Edwards) were all commissioned to produce a response to the site and the context of the billboard. The result is a space that catches the usual passers-by, by surprise, invoking a sense of intrigue.
The Billboard Series forms part of a succession of events and activities Make–Room have planned for the area. So, quite literally, watch this space.
::
Strawberries, Bananas, Onions And Okra, West Green Road – Pippa Connolly, 2013
Palm Tree, Tottenham, Victoria, Australia – Peter Grove and Holly Board, 2013