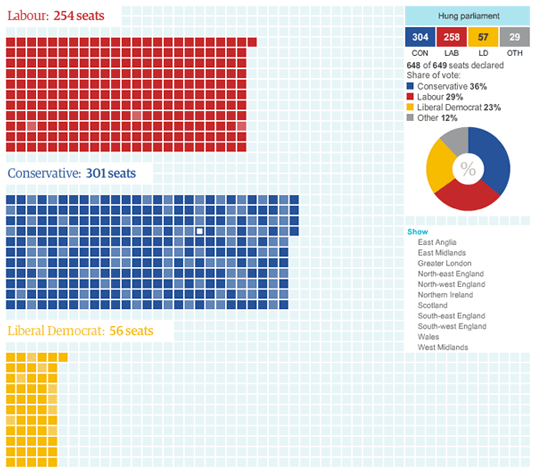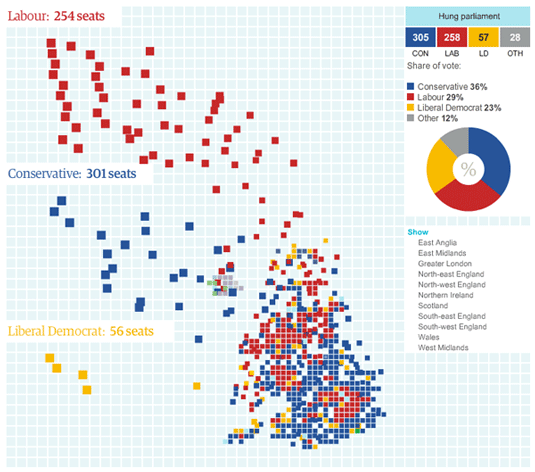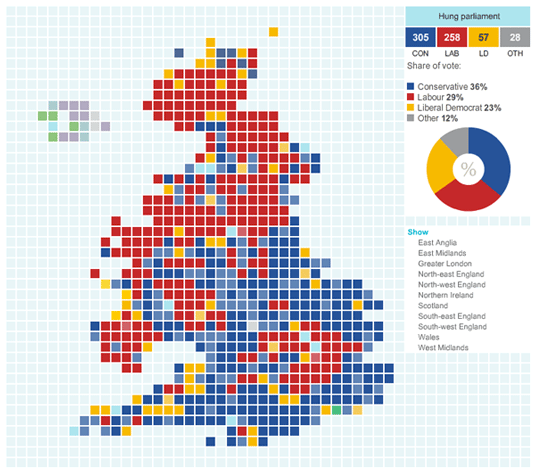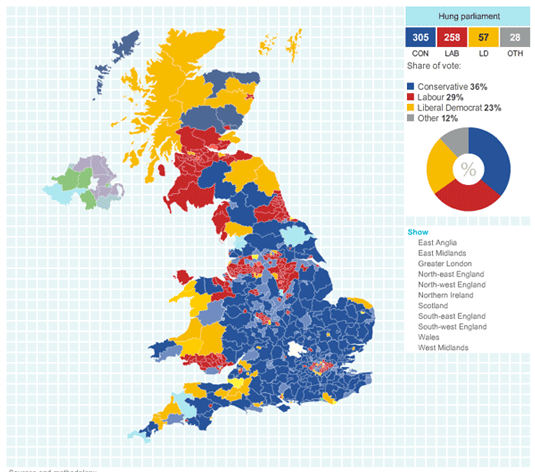 Too young to vote? No probs. Old enough to vote? Then I hope you did, as last weeks elections affect all of us whether we get involved with the political process or not.
And if you were in any doubt what a hung parliament might look like, The Guardian website has put together a very impressive graphic interface that makes quite a convoluted picture just a little clearer.
The UK election results map is clean, informative and very easy to interact with – sadly nothing like the politicians we've just voted for.