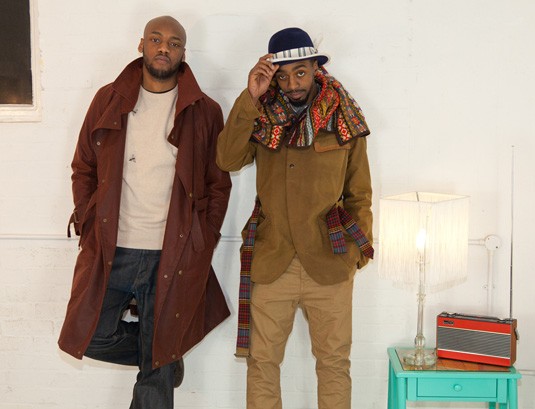 The fragile state of the world 'economy'; the perilously fragile state of Arsenal's defence; going to a club without being able to pull. These are just some of the issues dear to the hearts of singers, songwriters, MC's, producers and multi-instrumentalists Kai Gama and Dr Sydney Velvet: two brothers who together make up The Insomniax – The Poetic Sound System™.
A pinch of Punk's intensity, a dash of Hip-Hop's social commentary and large spoonfuls of the musical integrity that signifies our finest independent bands and voila, you have the INX sound.
Impossible to neatly box into one genre, these renaissance men are beginning to carve out a space on the intelligent … music landscape. The Insomniax authentically represent the underground like a London tube sign, but with endeavours ranging from music, theatre performance and a new monthly radio show on NTS, The Insomniax are infinitely bigger than the underground 'Trap'.
If you want to get Dr. Sydney Velvet started, just mention the delicate masculine / feminine balance of Prince, or anything 'Purple Rain' and watch him go. The former Brit School boy has produced for the likes of Idris Elba, Roll Deep and Roses Gabor.
With Kai Gama, everything is a story; even the name. He's a both a stalwart of the London spoken word scene and a benchmark for dogged determination, and as part of a merchandise spin-off, INX management are considering ways of bottling Kai Gama's optimism.
They've not yet managed it, so for a dose you'd be best advised to catch Kai Gama, DSV and The Insomniax Poetic Sound System live at a slightly-less-than-salubrious venue near you soon.
::
Label: Earnest Endeavours
Creative Direction & Management: twenty%extra
Photography: Terry Obiora